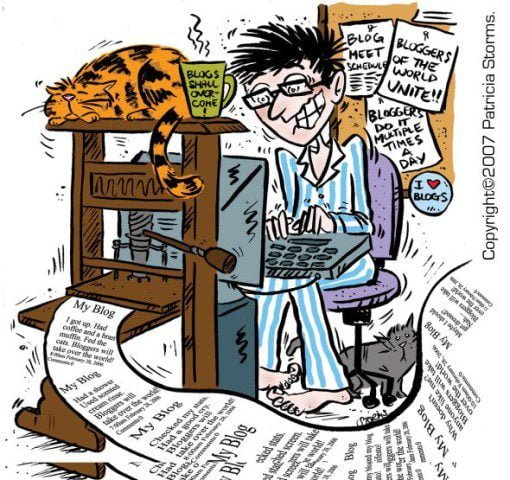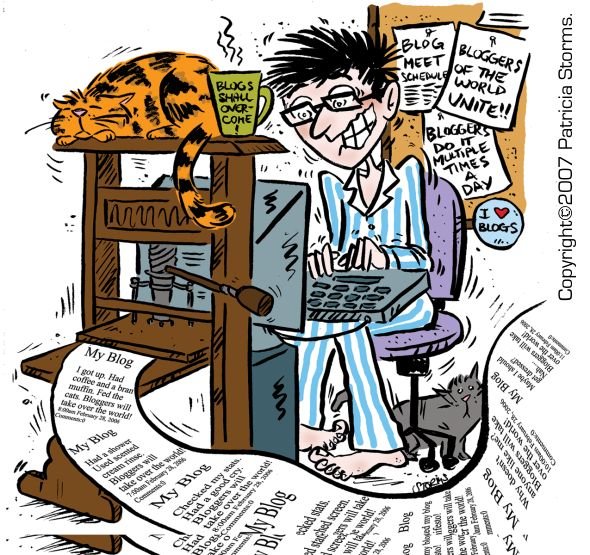 I have now been blogging for fifteen years. Fifteen Years! Thousands of posts, tens of thousands of comments, and millions and millions of page views. I am humbled by the fact that people are still interested in my writing; that new people are still being added to the list of readers who regularly come to this site or access my writing via email or RSS.
Long-time readers know that I stopped blogging a few times over the years. They remember blogs with names such as Bruce Droppings and The Way Forward. In December 2014, I restarted this blog, using its current name, The Life and Times of Bruce Gerencser. I told myself, at the time, that this was my last attempt at blogging; that if I couldn't emotionally handle the trolls, stalkers, and haters, I was done. Fortunately, thanks to weekly therapy, the addition of Carolyn as my editor, and the support of loyal readers, I have found the psychological wherewithal to handle miscreants such as Victor Justice, Revival Fires, Dr. David Tee, and countless others who try to harm me. Stricter comment policies and aggressive use of blocking software have lessened their reach, but, unfortunately, they continue to find ways to get at me. Victor Justice, in particular, has even gone so far as to make fake websites that attack Polly, my wife. (If you are an Internet security professional and have tools that could be used to find out his identity and stop his malicious, hateful attacks, I would appreciate your help. I have literally done all I can do on my end.)
I have increasingly used the emails and comments I receive from Evangelical zealots and apologists as fodder for posts. I find responding in this manner cathartic, especially when the person is a preacher. Imagine their surprise when they do a Google Search on their name or church and find out that this blog is listed first page right after their personal or church website. Karma's a bitch. 🙂
Over the past couple of months, I have started rewriting and posting articles that were originally written in 2018. One reason for doing this is so stale posts will rank higher in Google. The higher the ranking, the more potential readers. Another reason is my declining health. Some days, I find it impossible to write new content. I am physically and mentally exhausted. Chronic, unrelenting pain will do that to me. Reworking a post requires minimal effort on my part and Carolyn's. I hope long-time readers enjoy re-reading these posts and their comments.
I plan to continue writing new content as my health allows. Currently, my draft folder contains 1,134 potential posts, some dating back to 2015. I am also sitting on over 1,000 Black Collar Crime stories I have not posted! I have no hope of getting to all these drafts and stories, but I will do what I can.
I am currently a month behind in answering emails. I hope to get caught up over the next few weeks. I know that some people get upset with my lack of timely response, but there's nothing I can do about it. Carolyn occasionally answers some of my emails, but many of them require a personal response from me. I answer every email I receive, but I cannot promise when you will receive that answer.
After Elon Musk reinstated Donald Trump, I deleted my Twitter account. I also decided to delete several other social media accounts. You can still find me on Facebook. If you send me a friend request and you use a pseudonym when commenting, please message me so I will know it is you when I receive your friend request. I am sitting on fifteen friend requests from people I don't know. If I don't know you or you are not friends with people I know, I won't accept your request. Too many problems with trolls and hackers for it to be otherwise.
In my heart of hearts (whatever the hell that means) I still want to start a podcast. I have the equipment and content ideas I need to make it happen. I even have a hosting contract set up for the podcast. What I don't seem to have is the physical strength I need to make this project a reality. Writing will always be my priority, but I do think having a podcast will widen my reach and help more people (or piss more people off depending on your perspective). I plan to make a final decision on this soon.
As I read through the comments on old posts, I am saddened by the fact that people who used to comment no longer do. Several readers have died. Others needed what I offered for a time and then moved on. I understand that that is the nature of blogging. People come and go. Just the other day someone commented who hadn't done so in years. I was delighted to see that they were still numbered among the living. I know there will always be readers who love me until they don't; they love a certain aspect of my writing, but don't like another. Some people love my exposes on Evangelicalism, but hate my politics. I have learned over the years that I can't be all things to all men. All I know to do is keep sharing what is on my mind at any given point in time. It is up to you the reader to decide if what I write is worthy of your support.
Some of you have been reading my writing for years. A few of you go all the way back to 2007. I want to thank you for your continued love and support. You have become "family" to me. As someone who rarely gets out of the house these days, I rely on my interaction with people on this blog and social media to keep me "connected" with the outside world. Thank you for all you add to my life.
How long have you been a reader? What brought you to this blog the first time? Is there anything you wish I would do differently or do more/less of? Please share your thoughts in the comment section.
Saved by Reason,

Bruce Gerencser, 66, lives in rural Northwest Ohio with his wife of 45 years. He and his wife have six grown children and thirteen grandchildren. Bruce pastored Evangelical churches for twenty-five years in Ohio, Texas, and Michigan. Bruce left the ministry in 2005, and in 2008 he left Christianity. Bruce is now a humanist and an atheist.
Connect with me on social media:
Your comments are welcome and appreciated. All first-time comments are moderated. Please read the commenting rules before commenting.
You can email Bruce via the Contact Form.