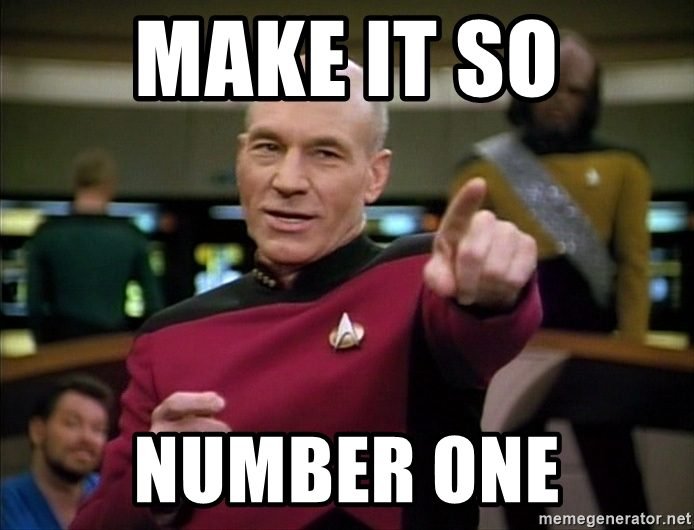 According to most Evangelicals, God is in the soul-saving business. He really, really, really wants to save sinners from their sins. 2 Peter 3:9 says:
The Lord is not slack concerning his promise, as some men count slackness; but is longsuffering to us-ward, not willing that any should perish, but that all should come to repentance.
Evangelicals explain this verse this way:
God promises to save sinners and he keeps his promises, unlike mere humans who make lots of promises but never keep them.
God is longsuffering towards broken, vile sinners — that's us, by the way.
God doesn't want anyone to perish (die in their sins).
God desires everyone to repent of their sins.
Of course, the question that rises to the top is this: if God is omnipotent, omniscient, and omnipresent — all-powerful, all-knowing, present everywhere — and the Sovereign of the universe, the Creator of all things, why does God's wish for the salvation of all men go unfulfilled? If God is able to save the meanest, baddest sinners in the world, why is it then that the overwhelming majority of the human race, past, present, and future, will die without being saved, and go to Hell? Why is it, if God is who Evangelicals say he is, that the majority of people who claim to be "saved" can't be bothered to get out of bed on Sunday morning so they can attend church? These same people don't read or study the Bible, nor do they pray on a daily basis. Why is that?
Evangelical zealots will respond by saying that just because someone says he is a Christian doesn't mean he really is. These zealots consider themselves True Christians®, whereas most Christians are people who profess to know Jesus, but live lives no different from those of the unwashed, uncircumcised Philistines of the world. They are professors and not possessors; they have head knowledge, not heart knowledge. Wait a minute, I thought salvation was by grace, and not works? Well, True Christians® say, it is, but _________________ (fill in blank with theological jig dancing).
As I have shown, as soon as Evangelicals try to explain their peculiar interpretations of verses such as 2 Peter 3:9, all sorts of questions arise. You ought to hear Calvinists explain this verse; how God "desires" salvation for all men, but not really. It's hard to say with a straight face that God really, really, really wants to save sinners while at the same time saying that God, before the world began, played a game of cosmic eenie-meenie-miney-mo, choosing to save some people (the elect, the chosen ones) and not others. Calvinists give all sorts of philosophical and theological reasons for God's split personality, but in the end, it is clear: if you die and go to Hell, it is because God didn't choose you.
Have you ever wondered, if God really, really, really wants to save sinners, why does he make it so hard for them to be saved? Most of the people born into this world will end up living in countries where Christianity is not the dominate religion. And we know empirically that people tend to choose the dominate religion of their country and/or their parents as their own. Why do most Americans claim to be Christians? Simple. The United States is a nation that is predominantly Christian. So it is for Muslims, Jews, Buddhists, etc.
I am a Star Trek fan. Anyone who has watched Star Trek: The Next Generation has heard Captain Jean-Luc Picard (Patrick Stewart) say to Commander William Riker (Jonathan Frakes), "Make it so, number one." And what Captain Picard orders, Riker makes happen. Shouldn't it be that way with God? If God really, really, really wants sinners to be saved, can't he just say, "Make it so, number three (the Holy Spirit)?" If God is this all-powerful, all-consuming deity, why do most people in non-Christian countries live and die believing in and worshiping the gods of other religions? Why can't God "make it so?"
If you have attended a midweek prayer (gossip) meeting at a Baptist church, you know the importance of begging God and pleading with him to save lost family members, neighbors, Catholics, Muslims, Buddhists, liberal Christians, atheists, and anyone else who is deemed headed for Hell. This is one strange ritual that, even in my Christian days, left me a bit perplexed. On the one hand, Evangelicals preach that Jesus really, really, really wants to save everyone (Calvinists wink and say, just kidding). But on the other hand, Evangelical preachers tell congregants that they need to storm the throne room in Heaven with their intercessory prayers on behalf of the lost. Mention them by name, preachers say, leaving the question, what, the omniscient God doesn't know their name already? Of course, some Evangelicals do take a shorthand approach to the matter, saying: Dear Jesus, bless the missionaries and save the lost, in Jesus' name, Amen. Meet you at Dairy Queen, Bro. Bob! I remember one church member telling me she only prayed over her food once a day. No need to pray more than once a day, she said, God knows what I am going to eat. At the time, I was a pray-over-every-meal kind of Christian — except ice cream after church (no prayer needed). I told congregants a sure way to choke when eating was to eat food that had not been prayed over.
So it was with sinners. I encouraged church members to pray for lost people — every day, and during every church service, especially the midweek prayer meeting. I was taught by the pastors of my youth that if I would just pray, pray, and pray for sinners, God would one day gloriously save them from their sins. This, of course, proved to be a fanciful distortion of reality. Much like prayers for healing, most prayers for the salvation of the lost went unanswered. If God really, really, really wants to save sinners from their sins, why are so few intercessory prayers answered? I listened to Godly, old church matrons pray and weep for their lost husbands/children for decades without success. Their heathen loved ones lived, died, and split Hell wide open — to use the vernacular of Baptist preachers. Thousands of prayers have been prayed on my behalf since I publicly divorced myself from Jesus, yet I remain as lost as lost can be. Why is that?
As a Christian, I wondered why God didn't honor the prayers of the faithful. What, was God sitting on his throne in Heaven, playing one little, two little, three little sinners, putting a mark in the prayer ledger every time a prayer was uttered for a sinner? How many marks does a saved soul make?  Evidently, it's more than a few thousand, or even tens of thousands. If God isn't willing that any should perish, but all should come to repentance — not you LGBTQ people, you have committed the unpardonable sin — why doesn't God save sinners without all the requisite begging and pleading?
1 John 5:14. 15 says:
And this is the confidence that we [Christians] have in him [God], that, if we ask any thing according to his will, he heareth us: And if we know that he hear us, whatsoever we ask, we know that we have the petitions that we desired of him.
Is it God's will for sinners to be saved? 2 Peter 3:9 says it is. When Christians pray for lost loved ones and friends, are those prayers — which are according to the will of God — prayers that God hears? And if God truly does answer every prayer he "hears," why, then, do most prayed-for sinners go through life without ever being saved — even on their deathbeds? This all seems so confusing to me. How about you?
Of course, there is an answer to this confusion. Let's apply Occam's razor, asking, what is the shortest, most likely answer to these questions? There is no God. There are no sinners that need saving. See how easy that was? Now, let's head for Dairy Queen!
Bruce Gerencser, 66, lives in rural Northwest Ohio with his wife of 45 years. He and his wife have six grown children and thirteen grandchildren. Bruce pastored Evangelical churches for twenty-five years in Ohio, Texas, and Michigan. Bruce left the ministry in 2005, and in 2008 he left Christianity. Bruce is now a humanist and an atheist.
Connect with me on social media:
Your comments are welcome and appreciated. All first-time comments are moderated. Please read the commenting rules before commenting.
You can email Bruce via the Contact Form.