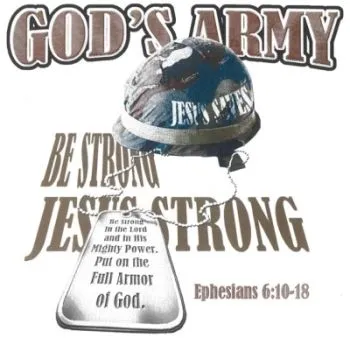 I follow and read more than 125 Evangelical blogs and websites. Using an RSS reader, I receive every new post or article these sites publish. While I don't read every post, I do read the headlines, looking for things suited for this site. Every day, I am presented with posts filled with hostility and rage, not only against atheists, secularists, humanists, and liberals, but Christians themselves. It seems that Evangelicals are not only at war with the "world," but they are at war with anyone that doesn't hew to their peculiar interpretations of the Bible.
Posts about LGBTQ people, abortion, atheism, deconstruction, liberalism, Democrats, vaccines, COVID-19, critical race theory, racism, and pornography are common. The farther to the right you move within the Evangelical bubble, the more extreme the positions become. Posts on what people do in the privacy of their homes, what clothing they wear, and what they watch on TV are frequent flyers. No human behavior is out of bounds.
The Bible says that Christians believe in One Lord, One Faith, One Baptism. Evidently, the writer of this never envisioned the Internet, with blogs, podcasts, and YouTube videos. It is clear to anyone who is paying attention that Evangelicalism is hopelessly fractured; a sect where metaphorically bloody internecine warfare is the norm, not the exception to the rule.
Evangelicals also fight wars amongst themselves, questioning who is and isn't a True Christian®. Doctrinal spats over minutiae are common. Of course, some Evangelical say that there's no such thing as minutiae. Everything matters to God, so everything should matter to his followers. Back and forth the battles go, with each side striving for purity.
Imagine living in a world where everything matters; that being "right" is the grand objective; that every i must be dotted and every t crossed. From rising in the morning to going to bed at night, you devote every waking hour to being absolutely right, knowing that your eternal destiny rests on your rightness. Imagine parsing every thought, word, and deed according to the teachings of the Bible and a voice in your head you believe is God himself, in the person of the Holy Spirit.
Having had first-hand experience living this way, I can tell you that doing so is wearisome and tiring. Everything is secondary to Jesus and the church. Evangelicals are familiar with the acronym J-O-Y: Jesus First, Others Second, Yourself Last. Truth be told, the Y stands for "you don't matter." The sum of Evangelical existence is J-E-S-U-S. This life of ours, according to Evangelicals, is preparation to meet God face to face. Nothing else matters.
Of course, most Evangelicals can't live up to this impossible standard. Oh, they try, but fail miserably. And this failure brings depression, fear, and worry. Their pastors — who don't live up to this impossible standard themselves — warn them that failure to conform and perform will bring chastisement from God. Remember, God disciplines those he loves! preacher's say.
This is no way to live. Is it any wonder that Evangelical beliefs and practices cause psychological, and, at times, physical harm? Every day, countless ex-Evangelicals talk to therapists about the damage caused by their former religious beliefs. Undoing the harm often takes years. I know it has for me. I don't know of one former Evangelical Christian who was in the sect for years that didn't come away with some sort of psychological harm. This is especially true for people who were longtime Independent Fundamentalist Baptist church members.
Some forms of religion are benign, but that can't be said for Evangelicalism. We are a nation of people who have been traumatized by a religious sect that has as one of its foundational principles the denial of "self"; the denial of our humanity. This is not, in any shape or form, healthy.
Bruce Gerencser, 66, lives in rural Northwest Ohio with his wife of 45 years. He and his wife have six grown children and thirteen grandchildren. Bruce pastored Evangelical churches for twenty-five years in Ohio, Texas, and Michigan. Bruce left the ministry in 2005, and in 2008 he left Christianity. Bruce is now a humanist and an atheist.
Connect with me on social media:
Your comments are welcome and appreciated. All first-time comments are moderated. Please read the commenting rules before commenting.
You can email Bruce via the Contact Form.
From the sites I follow , plus trumpism, recycling a religion, vegetarian, guns,