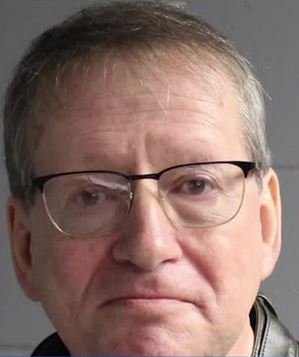 The Black Collar Crime Series relies on public news stories and publicly available information for its content. If any incorrect information is found, please contact Bruce Gerencser. Nothing in this post should be construed as an accusation of guilt. Those accused of crimes are innocent until proven guilty.
In 2018, Russell Davis, a Methodist pastor, was accused of raping a church teenager.
A Seabrook man is being held without bail after he was accused of raping a child while he was serving as a pastor in the Methodist Church.

Russell Davis, 65, faces several charges in Massachusetts. Seabrook police said they arrested Davis Thursday on a fugitive from justice warrant. The Essex County District Attorney's Office said he is being held without bail because he is still employed in the ministry and has access to children.

Davis pleaded not guilty in Newburyport District Court to charges out of Rowley, Massachusetts, of rape of a child with force and indecent assault and battery on a person 14 or over, and a charge of rape from Newbury, Massachusetts.

Prosecutors said the allegations involve the same victim and incidents that occurred in April 2004.

According to the New England Conference of the United Methodist Church, Davis was a licensed Methodist minister from 1999 to 2015. His first assignment was in Warren, New Hampshire.

Davis moved among several churches in Maine and Massachusetts after that until his license was discontinued in 2015. A spokesperson for the church would not say why his license was discontinued but said it was not related to sexual misconduct.

It's unclear whether Davis has been affiliated with any churches in New Hampshire since then.

….
An April 9, 2018 Salem News report states:
A former pastor accused of raping a child will have the chance to be released from custody as he awaits trial. A Newburyport District Court judge ordered that he be held on $5,000 cash bail, following a dangerousness hearing on Monday.

While Russell Davis, 65, of Seabrook, was found dangerous by the court, he will be released should he post bail. If released, he will need to wear a GPS monitoring device, live in Massachusetts, stay away and have no contact with his alleged victim and have no unsupervised contact with children under 16. He is due back in court May 16.

Monday's dangerousness hearing, which is to determine whether a defendant poses too great a risk to his alleged victim or society to be afforded bail while awaiting trial, was originally scheduled for last week. But an Essex County prosecutor told Judge Peter Doyle that Davis' attorney was not available that day.

On March 30, Davis pleaded not guilty to charges of rape of a child with force, as well as indecent assault and battery on a person 14 or over. Those offenses took place in Rowley in 2004, according to the Essex District Attorney's office.

In addition, Davis also pleaded not guilty to a charge of rape, which allegedly occurred in Newbury in 2004, the DA's office said. No information was available about when the allegations surfaced. Davis was arrested a day earlier in Seabrook. A judge ordered all police reports related to Davis' arrest impounded.
Other victims came forward, reaching a total of three. It is likely there were other victims whose assaults were not prosecuted.
Five years later, Davis pleaded guilty to raping and attempting to rape the three boys. Astoundingly, Davis was only sentenced to three years in prison. Davis's attorney wanted probation!
They were boys who'd already suffered significant losses in life: A parent to cancer, other parents to substance abuse. They had been put into foster care with other family.

In the then-mostly rural communities of Byfield, Newbury, Salisbury and Rowley, in the late 1980s, the 1990s and early 2000s, the vulnerable teens were steered toward a local United Methodist Church — and into the path of a lay pastor, a man who, though not ordained, had been given a type of license by the church to work as a youth minister.

On Thursday, Russell Woodman Davis, 70, pleaded guilty to raping and attempting to rape the three boys at various times between 1988 and 2006, in Newbury, Rowley and Salisbury.

Davis was sentenced to three to four years in state prison, a sentence that Salem Superior Court Judge Thomas Drechsler had offered if Davis opted to plead guilty before his trial, which had been scheduled for next week.

Drechsler said Thursday that he hopes the sentence balances the "profound trauma and damage" done to the three victims and Davis' abuse of a position of trust, with Davis' advanced age and cancer, which, he also pointed out, has been in remission.

Davis, who had been free on bail in the case, was taken into custody in the courtroom, first placed into handcuffs and then, after being led to a chair, into leg shackles.

One of his victims, as well as several family members and friends, craned their necks to watch.

On Tuesday, Drechsler heard from one of the victims, now an adult, about his ongoing struggle to recover from the trauma.

He was back in court on Thursday, where he appeared overcome by emotion at several points during the hearing, burying his face in his hands as the prosecutor detailed again, for the record, what had happened to him and the other boys.

The judge heard from one more person on Thursday, the sister of one of the victims, who had taken him in after the death of their mother from cancer.

The woman, whose name is being withheld by the newspaper so as not to identify her brother, said the abuse began within four weeks of their mother's death.

"There is no amount of jail time that could punish him enough," she told the judge, before saying she hopes Davis will "rot in hell."

Prosecutor Kate MacDougall, who had requested a five- to seven-year prison term, told the judge that had the case gone to trial, she would have made a "significantly higher" sentencing request, given the "abhorrent nature of the acts and unimaginable destruction inflicted upon these men."

Davis' lawyer, Edward McNaught, had initially hoped for probation — a disposition previously rejected by another judge in 2021 — but sought two years in custody.

MacDougall described the facts of the case in court chronologically, though the victims came forward at different times — including one who, in 2010, reported his abuse to police. They did not pursue the case at that time.

In 1988, the first victim was 12 when his mother died and he went to live with his sister.

He met Davis at the church.

The second boy, who had been placed with an aunt, met Davis in 2003 when she brought him to her church. That boy would later introduce Davis to the third boy, who was about a year older.

Davis, said the prosecutor, "would take these young men under his wing under the guise of providing mentorship." He would spend time alone with that boy and the others, coercing and forcing them into sexual acts to which they were too young to consent or that they did not want to engage in.

"Did you commit those acts?" Drechsler asked Davis at the conclusion of the prosecutor's remarks.

"Yes I did, your honor," Davis replied, with no emotion.

Davis pleaded guilty to a series of rape and attempted rape counts involving each of the boys.

But prior to trial, prosecutors were forced to drop other counts, including disseminating obscene material and unnatural acts, due to the statute of limitations having run.

Davis told the judge that he had a high school equivalency and had attended a seminary but did not finish.

Prior to working for the church, he was a U.S. Postal Service employee for 20 years, he told the judge.

In a January 2001 interview with The Salem News, Davis discussed his recent appointment as pastor of Peabody's First Methodist Church on Washington Street — and his work with a group of 10 high school boys at a church in Byfield, where he was known as "Pastor Rusty."

According to archived stories from The Daily News of Newburyport, Davis worked as pastor of the East Parish United Methodist Church in Salisbury and the Community United Methodist Church in Byfield, and had also served as chaplain in the Byfield Fire Department for a decade.

In a statement released after he was first charged in 2018, the New England Conference of the United Methodist Church said Davis had lost his church license to work as a pastor in 2015 but said it was unrelated to the allegations against him.

After completing the prison term, Davis will be on probation for three years, with conditions that he register as a sex offender, undergo a sex offender evaluation and treatment, and have no unsupervised contact with anyone under 18, as well as have no contact with the victims and their families.

If he violates any of the conditions of that probation he could be returned to prison for up to life.

Prosecutors may also seek to keep Davis in custody after he completes his sentence if he is determined to be a sexually dangerous person.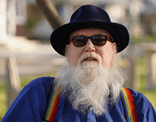 Bruce Gerencser, 65, lives in rural Northwest Ohio with his wife of 44 years. He and his wife have six grown children and thirteen grandchildren. Bruce pastored Evangelical churches for twenty-five years in Ohio, Texas, and Michigan. Bruce left the ministry in 2005, and in 2008 he left Christianity. Bruce is now a humanist and an atheist.
Connect with me on social media:
You can email Bruce via the Contact Form.
Your comments are welcome and appreciated. All first-time comments are moderated. Please read the commenting rules before commenting.