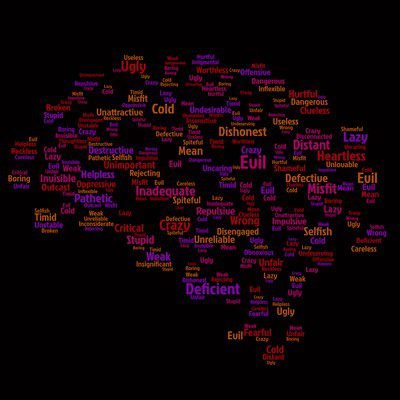 Repost from 2015-2016. Edited, updated, and corrected.
What would Evangelical Christianity be without guilt?
Guilt, despite what preachers say, is the engine that powers Evangelicalism.
Often preachers will try to hide guilt by giving it other names such as conviction. But no matter how they try to hide it, guilt plays a prominent part in the day-to-day lives of those who profess to be followers of Jesus Christ.
Think about it for a moment. The Bible presents God as a righteous, holy, judging, wrathful, deity. In the Old Testament, this God was unapproachable except by a few chosen people. People who got too close wound up dead.
Who can forget the story about the man who put out his hand to steady the ark of the covenant to keep it from falling and God rewarded this man by killing him? Or the story about God killing the entire human race save eight people (and yet, Evangelicals say God is pro-life). Lesson? God is a mean mother fucker you better not mess with.
From Genesis to Revelation, we see a God who gives no quarter to disobedience or sin. He demands worship and expects perfect obeisance. He is a God who not only hates sin but hates those who do it. The hate-the-sin-but-love-the-sinner line of thinking is not found in the Bible. Evangelicals often remind people such as myself that someday every knee will bow and every tongue will confess that Jesus is Lord. Bow now or bow later, the thinking goes, but bow you will.
No matter how much the writers of the New Testament tried to cover this up with talk of love, grace, and mercy, the God of the Bible was not one to be trifled with. Those who dallied with him ended up dead. The Bible says it is a fearful thing to fall into the hands of the living God.
There are hundreds and hundreds of commands in the Bible — edicts that God expects Christians to obey without question or hesitation. After all, according to the Bible, God himself lives inside every Christian. Further, the Bible says Christians have the mind of Christ. The Bible also says that Christians are to be perfect even as their father in Heaven is perfect. Lest one doubt whether God is serious, the writer of First John reminds his fellow Christians that he who sins is of the devil.
The Bible's message is clear: obey God lest you fall under his judgment, a judgment that could lead to your death. Put in words that any child can understand: do what God says or he is going to get you. Remember this is a God who killed two people in the book of Acts for lying. This is the same God who brutalized his son on the cross because of what other people did. This is also the same God that will someday ravage the earth and its inhabitants and torture in Hell for all eternity all those who are not Christians. The book of Revelation reads like a Quentin Tarantino movie script. The vengeful God will pour out his wrath upon the earth, killing billions of people and destroying the earth in the process. This destruction will be so severe that God will have to make a new Heaven and a new earth. (2 Peter 3:10-13)
It should come as no surprise, then, that many Evangelicals live with a backbreaking load of guilt. They know what God expects and they fear him, but, in spite of all their hard work, they still can't measure up to what God demands. What deepens their guilt is preachers who say they speak for God, adding more rules and regulations — also called church standards — that God allegedly demands every Christian obey.
I spent most of my life in the Evangelical church. I desperately wanted to be a good Christian. I felt God had called me into the ministry, and I wanted to be the best pastor possible. I was willing to sacrifice everything for God. So that's what I did. I sacrificed my family, my health, and my economic well-being for God. I held nothing back, and I was willing to die for my God if necessary.
Several years ago, someone made a comment on Facebook about my being an atheist. This person has known me for forty-two years. He said that he was shocked that I was an atheist because if anyone was a committed, true blue believer, I was. Most people who knew me in my Christian days would give a similar account of my devotion to God.
As a pastor, I gave 99% to the cause. I worked long hours without regard to whether I got paid. Most of the churches I pastored paid poverty wages, but that didn't matter to me. I would have gladly worked for free, and, in fact, I did work many weeks and months without receiving a paycheck. It was never about the money. It was all about faithfully serving God and fulfilling his calling on my life. It was all about being obedient to the commands and teachings found in the Bible.
One would think that someone as committed as I was wouldn't have had guilt, but guilt played a prominent part in my life. Striving for perfection quickly reveals how imperfect one is. Sometimes, I envied Christians who could take a minimal, carefree approach to God and his commands. Why couldn't I be a nominal, slothful Christian like most of the people I pastored? I'm not sure I have an answer for that. All I know is this, I worked for the night is coming when no man can work, and the more work I put into my Christian faith the more guilt I had.
I often pondered the work of Jesus on the cross. Jesus had given his all on the cross for me, shouldn't I give my all to him? I took seriously the command to walk in the footsteps of Jesus. I tried to pattern my life after the example of Christ and the apostles. I wanted to be found busy working for the advancement of God's kingdom with Jesus came back to earth.
The Bible teaches that this life of ours is but a vapor that appears for a little while and then vanishes away — like steam from a boiler radiator on a cold winter day. Rather than spending time building a kingdom in this life that will soon pass away, I sincerely believed my time was better spent laying up treasure in heaven. Why bother with the transitory, material world that will soon pass away? Better to spend every waking hour serving Jesus than to spend one moment chasing the baubles of this world. Yet, the harder I worked the more guilt I had.
I prayed in the morning, in the afternoon, and at night, and numerous times throughout the day, yet I feared I was not praying enough. After all, the Bible commands us to pray without ceasing. No matter how many people I evangelized, there were always more people who needed to hear the gospel. There never seemed to be an end of souls that needed saving. How dare I spend one moment taking care of my own personal needs while countless souls were hanging by a bare thread over the pit of Hell. I had no time for talk of Heaven or eternal reward. There was too much to do.
I know some readers of this blog will read this post and say, no wonder you were guilty all the time. Look at how motivated and driven you were. Yes, this is true, but I ask you, where do I find in the Bible the laid-back, nominal, easy-come-easy-go, Christian life found so prominently in Evangelical churches — even among pastors? While certainly, such a life would have lessened the amount of guilt I had, how could I live such a life knowing what I did about the teachings and commands of the Bible?
Look at the examples given to us in the Bible of people who were devoted followers of Jesus Christ. Show me the nominal Christian. In every instance, nominal Christianity is roundly condemned. God expects — dare I say demands — 100% devotion, and anything less than that is treason against God.
So, for many years I lived with guilt almost every day. I felt guilty when I stopped to enjoy life. I felt guilty when I gave more than passing attention to my personal wants and desires. I felt guilty when I spent money that could have gone to the church or to missionaries. Why could I not be like the Apostle Paul? Or why could I not be like Jesus himself?
Of course, the real problem was that I was a human being. A life of selfless devotion to God was/is an impossibility. Now that I've left the ministry and left the Christian faith, my problem with guilt still remains. I'm no longer guilty over my lack of devotion, and I'm certainly not guilty over committing what the Bible calls sin, but I do lament the amount of time, money, and effort I gave in devotion to a God who does not exist. As the old gospel song goes, wasted years, oh how foolish.
I also regret leading people into the same kind of life. I regret causing parishioners to feel guilty over not measuring up to the commands found in the Bible. As I have often said, churches would be empty if it weren't for guilt and guilt's twin sister, fear.
Perhaps my penance is this blog. I am sure there are many people who will read this post and know exactly what I'm talking about. Atheism and a humanist worldview have allowed me, for the most part — aside from what I have mentioned above — to live a life free of guilt (and fear). I no longer have to fear or feel guilty over not keeping God's commands. No longer are my actions checked against God's sin list. My works on any given day are good or bad, and when I do bad things, I need to make things right if I can and try not to do them again. There is no need for me to be threatened with Hell or promised Heaven. All I want to do is be a good person, be at peace with others, and promote human wellbeing. If my actions fail this standard, then I need to do better.
How about you? Do you still struggle with guilt post-Jesus? Please share your experiences in the comment section.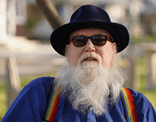 Bruce Gerencser, 65, lives in rural Northwest Ohio with his wife of 44 years. He and his wife have six grown children and thirteen grandchildren. Bruce pastored Evangelical churches for twenty-five years in Ohio, Texas, and Michigan. Bruce left the ministry in 2005, and in 2008 he left Christianity. Bruce is now a humanist and an atheist.
Connect with me on social media:
You can email Bruce via the Contact Form.
Your comments are welcome and appreciated. All first-time comments are moderated. Please read the commenting rules before commenting.