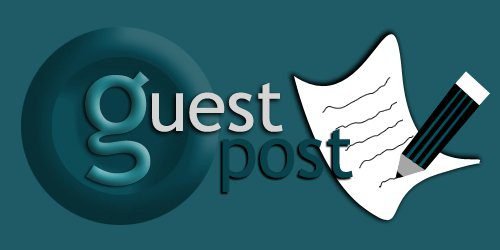 Guest Post by MJ Lisbeth
Just after my mother died, I started seeing the therapist, again, who helped me during my gender identity affirmation process.
Some would argue that I should've found a different therapist. In fact, I asked her whether she thought working with me again was a good idea. Mind you, she didn't need me: She is well-regarded in her areas of specialty (which include gender identity and expression) and so does not lack for people — some of whom could pay more than I ever could — who want to avail themselves of her insights. But she assured me that as long as I felt our working relationship was beneficial, she had no qualms about it.
If you spend any amount of time with a therapist — a good one, anyway — you find yourself discussing experiences and issues that you might not have thought were related to the ones you wanted to work on, but you come to realize are related, if not root causes. And so it was during a recent session with Carol (not her real name).
Not surprisingly, she knows things about me that not even members of my family or all except a couple of my closest friends know. (She is the second person I told about my sexual abuse at the hands of a priest.) In one of my early sessions with her, years ago, I mentioned that I didn't drink or do drugs. She asked whether I was attending any twelve-step programs or other similar support groups. I said that I wasn't, but I wasn't drinking or using — which was the truth. Also true — which I revealed later: I stopped attending meetings about three years after my second sponsor died — like my first, from HIV-related illnesses.
Being the therapist she is, she expressed neither approval nor disapproval. In fact, she didn't mention it again — until a few months after I started working with her again. It came up in relation to something else — I forget what, exactly, but it probably had to do with my mother's death and what it stirred up in me. I admitted that I drank, but not as a result of my mother's passing: I'd resumed a few years earlier, a couple of years after my gender affirmation surgery. I wasn't suffering from the "crash" some people are said to experience after any long-anticipated experience. Rather, I'd taken a celebratory trip and, in a place where nobody knew me, had a couple of drinks.
I didn't wake up under a bridge or in the hallway of a seedy building — or in another place where nobody knew me. I didn't wake up beside someone I'd never seen before and would never see again. I didn't want "the hair of the dog" and in fact felt no pain or regret. If anything, I felt as I might've had I spent the evening in any number of other ways and didn't want much besides waffles, fruit preserves, and coffee.
Since then, I've re-discovered an old taste for wine, beer, or hard cider with supper. But I uncovered no hidden craving for hard liquor, which I enjoy once in a great while, on special occasions, and with other people. (A bottle of whiskey, cognac, or vodka lasts me for months, or even more.) And I don't feel that those libations are a "must" with a meal or other people.
After hearing these revelations, Carol asked a question that surprised me only because I didn't expect to hear one so direct from her, or any other therapist: Have you thought that you aren't an alcoholic or any other kind of addict?
When the props around you are pulled out, you might flail about. But then you might re-orient yourself to your new surroundings. For a moment, I wanted to scream at Carol: She had knocked out one of the last blocks of a wall that I confused with my identity. Being someone who'd undergone a gender affirmation (what people used to call a "change" or "transition") and an atheist, I didn't think I still had any such structure—especially since my belief in a supreme being was all but gone by the time I started to attend AA and NA meetings.
More than a few people in those programs — and outside them — told me not only did I need to believe in a "Higher Power," but that it was simply impossible to remain clean and sober without "turning it over" to that "HP." (If you speak Spanish, the HP monogram is particularly ironic.) While they denied that there was any "religious" connotation to their assertion, the way they talked about it, and the very thinly-disguised prayers they said at meetings, said otherwise.
While my first sponsor grew up Catholic and my second knew the Book of Common Prayer forwards, backwards, and sideways, they—fortunately for me — didn't try to convince me that I needed a God, I mean Higher Power, to whom I could "turn over" my problems. On the other hand, they also didn't downplay the need to "make amends," though they emphasized that I shouldn't blame myself for the ways I harmed others, or simply made mistakes. "Use whatever works to keep you sober," my first sponsor told me.
So, while both of my sponsors didn't convey the most toxic aspect of twelve-step programs—denying the religiosity of the program while premising one's sobriety on it — I came to realize, with the help of my therapist, that I was also clinging, in some way, to the shame and guilt my Catholic upbringing and my later Evangelical Christianity had inculcated in me. Despite my sponsors' assurances, I sometimes wondered whether I could stay clean and sober without a god or some other "higher power."
What I realized, after working again with Carol, is that fear is exactly what enabled the priest in my old church to prey upon me: He understood, with a perverse kind of intuition, that I wanted a strong, protective authority figure — or, at least, something that would make me feel protected. And he knew that a child, or anyone who is vulnerable, can very easily mistake an authoritarian or manipulator for a source of strength, or at least safety — and could surrender his or her sense of him or herself to a promise and illusion of protection against the very dangers to which the church or he himself — or any other institution and its representatives–exposes him or her.
In other words, just as the churches to which I belonged and their representatives sold the belief that as long as I surrendered to them, I would attain "salvation" — which meant a life free of sin and damnation — the twelve-step programs claimed that as long as I "gave it over," I would be on the "right" path. And the churches and programs said that straying from their God or Higher Power would lead to the road to death, damnation, and despair.
"So, even though I didn't believe in God, I believed I was an alcoholic and addict because I still had the need to feel weak, helpless, worthless."
My therapist didn't say anything. She didn't need to.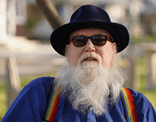 Bruce Gerencser, 65, lives in rural Northwest Ohio with his wife of 44 years. He and his wife have six grown children and thirteen grandchildren. Bruce pastored Evangelical churches for twenty-five years in Ohio, Texas, and Michigan. Bruce left the ministry in 2005, and in 2008 he left Christianity. Bruce is now a humanist and an atheist.
Connect with me on social media:
You can email Bruce via the Contact Form.
Your comments are welcome and appreciated. All first-time comments are moderated. Please read the commenting rules before commenting.