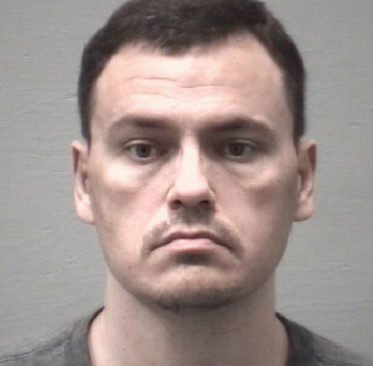 The Black Collar Crime Series relies on public news stories and publicly available information for its content. If any incorrect information is found, please contact Bruce Gerencser. Nothing in this post should be construed as an accusation of guilt. Those accused of crimes are innocent until proven guilty.
Jason Lee Ramsey, a church-going man from Rocky Point, North Carolina, pleaded guilty Monday to 50 child sex charges. Ramsey befriended  the victim at church. She was 13 at the time. This led to three years of sexual misconduct. Ramsey will spend 30 years in prison for his crimes.
Ramsey befriended the victim at church when the victim was 13. A year later he began raping her, and carried on a sexually explicit correspondence with her for the next three years.

When she turned 18, the victim told her parents about the abuse, which took place in both New Hanover and Pender counties.

"Thanks to the bravery of this victim, a child predator is going prison for nearly three decades," David said in the release. "The Kure Beach Police Department conducted a stellar investigation, which made this plea possible and spared the victim the trauma of having to testify in court."

An investigation by local detectives who trained at the National Computer Forensics Institute uncovered sexually explicit images and texts on Ramsey's computer, leading to additional charges.

In addition to decades in prison, Ramsey will have to register as a sex offender for life.
The name of the church is not mentioned in any public news reports.