Repost from 2015-2016. Edited, updated, and corrected.
A few years ago, a former Jehovah's Witness sent me an email detailing how he had found Biblical "truths" that he was certain that I have never seen before. He wants to "share" these truths with me. No thanks. Having been mined for over 2,000 years for the minutest of truths, the bible holds no more "new" truths. This man, once a card-carrying member of a Christian sect, supposedly reset his beliefs to zero and read the Bible in such a way that none of his past beliefs and biases played a part in his finding these "new" truths. Unless this man had a lobotomy or had his mind wiped in Men in Black fashion, I am quite sure he was unable to jettison past beliefs, biases, and hermeneutics. All of us are products of our environments, tribal influences, and pasts. While I am now an atheist, I know that my Evangelical past, to some degree, still informs my thinking about the Bible, religion, and morality. While I now have other tools at my disposal as I "think" about the world and my place in it, it would be less than honest for me to say that my mind is now free of everything that I was taught and experienced over the course of fifty years in the Christian church.
I am sure this man "thinks" his mind is a clean slate, but it's not. The "new" truths that he thinks he has found are in a book written, collated, and ordered by men. From translations to verse numberings, the Bible is a monument to the works of men. It is evident that this man thinks the Bible is some sort of divine book. He says that his path to "truth" began with Proverbs 2:2-6:
So that thou incline thine ear unto wisdom, and apply thine heart to understanding; Yea, if thou criest after knowledge, and liftest up thy voice for understanding; If thou seekest her as silver, and searchest for her as for hid treasures; Then shalt thou understand the fear of the Lord, and find the knowledge of God. For the Lord giveth wisdom: out of his mouth cometh knowledge and understanding.
Saying that he is allowing GOD alone to teach him, this man is rereading the Bible. Shouldn't he, first, determine if this God even exists? How about starting in Genesis 1-3 with its plurality of Gods? Regardless of how much mind-washing has been done, it is impossible to read the Bible and come to some sort of cohesive, unified "truth." Christian sects have been trying to do so for two thousand years. Their work has resulted in the birth of thousands of Christian sects, each believing that their "truth" is THE truth.
Here's an excerpt from this man's email:
this may be a big god damn waste of time…but i feel compelled to reach out to you anyway.

i have similar background as you in that i spent a shitload of my lifetime wrapped up in an organized 'christian' religion where the mantra basically was, we're right, everyone else is wrong. go out there and bring in those lost sheep to increase our numbers!

i was fully BRAINWASHED into their mode of thinking – and i was a 'company man' – staunch, exemplary and unmoving in its doctrines, so near their top ranking status of ELDER – my elderhood was imminent at any time.

but…then it happened…without going into all the gory details – my eyes were opened to the filth and corruption that made up this organization…full well knowing that if THIS organization had as much crap and outright debauchery contained within it, there is no fucking truth, there is no fucking right religion it's all a fucking big load of stinking garbage in EVERY religion EVERYWHERE..

my wife and my kids walked away from it and anything else that smelled like IT or even slightly resembled IT. i was in IT as an adult for 22 years and i actually came to be within IT via my parent's decision to do so – thought I bounced around doing everything BUT IT until i got married and started having kids.

the kicker is…there was something about the BOOK that I could not let go of. to me, it just seemed there was something WAY deeper than what any 'christian' religion had their wits of understanding around…and, it was surely EASY to see that no one religion was practicing what it truly said. because if one DID? well…for example, christ said unequivocally without exception – to: LOVE YOUR ENEMIES.

that bit right there? disqualifies EVERY FUCKING organized 'CHRISTIAN' religion out there. Every one of them. Period,

but – like I said – as I read it by myself or when I was in IT during a meeting (of course always seeing the way THEY would twist and take shit out of context to fit THEIR doctrine)…there was stuff that I could not just throw away.

i basically did a last-ditch ultimatum…and I did it to GOD, right to his FUCKING FACE…I said as I was in my office – sometime after the official denunciation and leaving of IT (Jehovah's Witnesses by the way)…

i am going to start from scratch and read this one more time…one more time…and if i cannot get out of it anything that i can sink my life into? i am DONE. you WILL hate my guts. I WILL be a BAD nightmare and I will TRASH ANYTHING/EVERYTHING remotely resembling what is called 'christian'…as to me IT WAS ALL BULLSHIT.

bible in hand..at my desk…with tears flowing from my eyes…I read Proverbs 2, honing in on verses 3 -6…

i said – i am starting from SCRATCH. I am coming into this book like i have never read it before. i will not take with me ANY of the doctrines/teachings/festerings of any religion i have leaned an ear to. i will do what it says…i will let GOD give me the understanding. I will NOT ask any pastor, preacher, commentary, book, scholar dipshit, fuckhead…i am going in ALONE…beliefs reset to…

ZERO.

I KNOW NOTHING.

well Bruce – in your website somewhere – I found this:

"Whatever you think God wants you to tell me, I have already heard it."

I can fully guarantee – that what I have been shown – will line up with NOTHING you have ever heard. some of it is like hiding in plain sight – and upon going into the seeking of it as to hid treasure and found gold…well, that is what it is – i did have to do some work to pull things together
…
thing is Bruce…there is SO MUCH of it (and I mean NEW STUFF you will not have been exposed to)…I'll have a hard time figuring where to start.
Here I am, six years later, still unconvinced. Maybe today will be the day a Christian brings new facts that will challenge my unbelief. So far, color me unimpressed.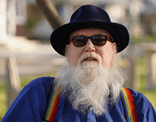 Bruce Gerencser, 65, lives in rural Northwest Ohio with his wife of 44 years. He and his wife have six grown children and thirteen grandchildren. Bruce pastored Evangelical churches for twenty-five years in Ohio, Texas, and Michigan. Bruce left the ministry in 2005, and in 2008 he left Christianity. Bruce is now a humanist and an atheist.
Connect with me on social media:
You can email Bruce via the Contact Form.
Your comments are welcome and appreciated. All first-time comments are moderated. Please read the commenting rules before commenting.