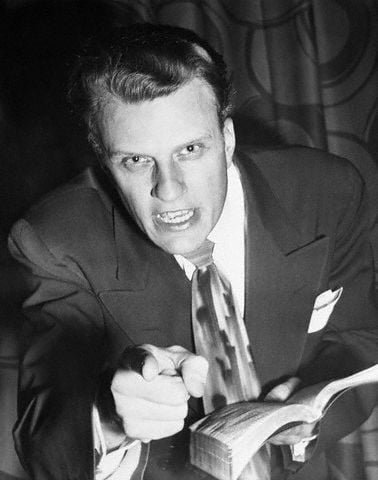 Many people have noticed the worst they've ever been treated is by people who claim to love the Lord. These same people notice that those who profess to be atheists appear to be much kinder than Christians.
The Bible says the world shall know us by our fruit, but what happens when that fruit isn't blooming?
One reader had a similar question for evangelist Billy Graham.
The reader asks: "The kindest person I know is my atheist friend who has no use for God. On the other hand, some of the most difficult and unpleasant people I know say they are Christians. How do you explain this?"
Wise as always, Graham answered:
Not every Christian is like this, of course—but admittedly some are, although they shouldn't be. And not every atheist is like this either, of course—but some are, and in a world that's often cruel and thoughtless, we ought to be thankful for every act of kindness.

Why is your atheist friend like this? By God's grace, some people simply have been blessed with a sunny and kind personality, or they had parents who taught them to be kind. Perhaps this was her situation. But I do know this: Your friend isn't this way because of her atheism, but in spite of it. A person who doesn't believe in God has little reason to behave sacrificially toward others (although it may make them feel good inside if they are kind).

I also know this: If your friend ever opens her heart and life to Jesus Christ, she'll become an even kinder and more loving person than she is right now. God will come to live within her by His Holy Spirit, and her life will begin to change. The Bible says, "But the fruit of the Spirit is love, joy, peace, patience, gentleness, faith, meekness, and self-control" (Gal. 5:22-23).

Don't let the bad example of a few weak Christians keep you from Christ. Instead, by faith commit your life to Jesus Christ and ask Him to change you into the person He wants you to be. Then pray for your friend, and ask God to make you an example to her of Christ's life-changing power and love.
— Billy Graham (as quoted by Jessilyn Justice), Charisma News, Why is it Atheists Can be Much Nicer Than Church Folk?, February 16, 2017