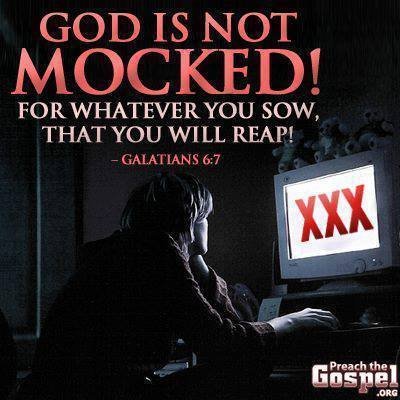 Evangelical parents are repeatedly told by their pastors that God commands them to "train up a child in the way he should go." Why? Because if they do so, "when he is old, he will not depart from it." Religious indoctrination and conditioning are essential tools in ensuring the salvation of children. "Get them when they are young," the thinking goes, "and you will have them for life." Evangelical pastors and parachurch leaders know this, so they invest significant time and money in indoctrinating children in the "faith once delivered to the saints." By the time an Evangelical child graduates from high school, he will have likely heard 2,000 or so sermons/lessons.
Evangelical children learn at an early age that the "church" is their family. Their lives are dominated by God/Jesus/Bible/Church. The goal, of course, is to stop young adults from leaving the church. Church leaders know that young adults are the future. If they leave, Evangelicalism dies.
Children, of course, love to explore, challenge, and test boundaries — especially teenagers. Pastors fear that if teens and young adults test boundaries and wander outside the Evangelical box, they could leave the church, never to return. Instead of engagement, preachers often use threats. (Please see The Danger of Being in a Box and Why it Makes Sense When You Are In It and What I Found When I Left the Box.)
Before children ever reach first grade, they have been repeatedly terrorized with threats of God's judgment and Hell. They have been told that they are broken, the enemies of God, and in need of salvation. Children are told that if they disobey Mom or Dad, they are sinning against God; and that not doing their chores could land them in Hell. Is it any wonder that most Evangelical children get saved when they are young? Who wants to go to Hell, right?
The threats continue in their teen years. Sexually aware teens are threatened with God's judgment if they engage in premarital sex, masturbation, or even think about sex. "Sex is reserved for married heterosexual couples" they are told, even though most of the people doing the "telling" engaged in premarital sex themselves. Further, if and when teens start thinking about getting married, they are told that they can only marry Christians; and not just any Christian, but one that is in agreement with their church's/pastor's beliefs. "Mixed" marriages are verboten, and sometimes the word "mixed" takes on racial connotations.
Pastors routinely lie to teens not only about sex, but also about alcohol use, drug use, and listening to secular music — to name a few. When I was an Independent Fundamentalist Baptist (IFB) teen in the early 1970s, my pastors warned me about all sorts of sinful behavior, often invoking the slippery slope argument. "No girl ever gets pregnant without holding the hand of a boy first." "Pot is a gateway drug that leads to hard drug use." "Masturbation leads to blindness." "Listening to rock music will open you up to Satan's influence and control." The list of dangers and threats seemed endless to a full-of-life, rambunctious teen boy. Yet, I obeyed. Why? Because of the threats of judgment and Hell.
Evangelical pastors remind teens and young adults that they should respect and obey those God has called to rule over them. Going against God's ordained authority structure brings chastisement, judgment, and, possibly, death. Pastors love to trot out the Bible story about a group of boys who mocked Elisha. Two female bears came out of the woods and mauled forty-two boys. Lesson? Mock the man of God, question his authority, or do anything contrary to the teachings of the Bible, God could send a "bear" to kill you.
Is it any wonder that, by the time children reach the age of eighteen they flinch every time they come to church, fearing that God is going to judge them for this or that "sinful" behavior — behaviors that are often normal and healthy?
Counseling waiting rooms are filled with Evangelical adults who were terrorized by their parents, pastors, and other authority figures. Is it any wonder that many of these wounded souls leave Christianity, never to return?
When you are in the Evangelical bubble, this kind of behavior seems "normal." Victims of long-term abuse often think that being abused was just a part of every day life; that they deserved to be threatened with judgment and Hell. However, once they exit the bubble, they quickly learn that there was nothing "normal" about their childhood; that God and the Bible were used as tools of ritualized abuse.
Bruce Gerencser, 66, lives in rural Northwest Ohio with his wife of 45 years. He and his wife have six grown children and thirteen grandchildren. Bruce pastored Evangelical churches for twenty-five years in Ohio, Texas, and Michigan. Bruce left the ministry in 2005, and in 2008 he left Christianity. Bruce is now a humanist and an atheist.
Connect with me on social media:
Your comments are welcome and appreciated. All first-time comments are moderated. Please read the commenting rules before commenting.
You can email Bruce via the Contact Form.