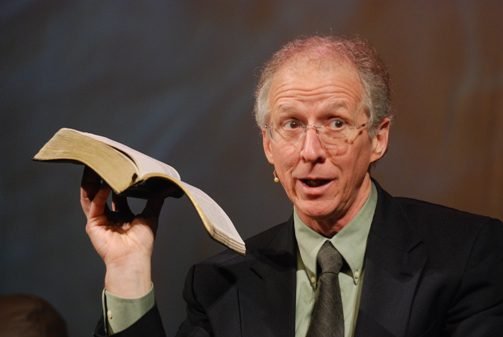 A question from Michael: "Pastor John, how can I talk to my 6-year-old son about hell? When any loved one has died who has also been a Christian, I have told him they have gone to heaven. But if somebody dies who is not a Christian I do not want to lie and say they have gone to heaven, but I do not know how to teach him about hell. He has extreme anxiety about death and I am afraid talking about hell may make him more anxious. He also gets very upset when he makes any kind of mistake or when I have to correct him. I do not want him to worry that if he disobeys that he will be sent to hell. How in the world can I teach him this?"
Let me start by turning the tables and saying, we should be one hundred times more concerned about a 6-year-old who has no fear of death [Yes, because it is absolutely "normal" for children to fear death and hell.] and hell than we are about a child who fears death and hell. One of the reasons we may not feel that is because when a child has no fear, we tend to go along as though all is well. He's such a happy little fellow, and she's such a cheerful little girl. [Pity the happy, joyful, well-adjusted child, right?] When a child has anxieties, nightmares, fears, then all of our parental instincts and mind go into gear, and action, because we want to help them, not realizing perhaps that the child with no fear needs even more help from parental vigilance and concern than the child with much fear.
I want to encourage Michael that the problem he is dealing with is a good problem to have. If he were not dealing with it, there would be more reason to be concerned than there is now. How do we help a 6-year-old child deal with the terrifying reality of hell and death? The main thing is to realize that God intends for our real and wise fear of hell to be a means of clarifying and establishing in our hearts at least five great realities.
….
1. The fear of hell is a golden opportunity for treating God as big and glorious and utterly real. It is hard for human beings who are sinful to feel the reality of God, but if God is the one who created hell, and whose majesty makes hell just and understandable, then this is a golden moment. The reason hell is so terrible is because God is so great that despising him is so evil that it deserves this terrible punishment.
In other words, the horror of hell is a signpost concerning the infinite worth and preciousness and beauty and goodness and justness of God. If he were small, if God were small, hell would be lukewarm. Because he's great, scorning God is a horrible thing. This is a golden moment for how to teach a child about how real and how great God is.
2. The fear of hell is a golden opportunity to teach about the nature and the exceedingly great seriousness of sin. Hell is all about the outcome of a life of sin, and therefore a child needs to understand what sin is. Sin is all about falling short of God's glory; that is, failing to see God as glorious and to honor him and thank him as glorious, and to follow him and praise him and glorify him. We need to make sure that our children see the direct connection between hell and sin.
The great and frightening tragedy of growing up feeling no fear of hell is that in a life like that, children will not be able to see sin as serious. It just won't ever get to the point where sin is ugly and outrageous, because they haven't schooled themselves on the penalty for sin, namely hell — that they will not see it as a great and horrible offense against God. Fearing hell is a golden opportunity for bringing our children into the light concerning the horrible darkness of sin.
3. The fear of hell is a golden opportunity to bring the child to an awareness of the reality and justness of God's final judgment. This is a great and central biblical teaching that all human beings will stand before God to give an account of their lives someday. Hebrews 9:27, "Just as it is appointed for man to die once, and after that comes judgment."
What a gift for a child to grow up deeply convinced that the whole world will face judgment someday. This will give seriousness to the child's life. Parents worry far too much that their children will be unhappy in the fear of judgment when they ought to worry that their children will be happy with no fear of judgment. Hell is a golden opportunity to bring children into the light and the reality of God's final judgment.
….
Don't run away from this opportunity. Don't miss this golden moment of using the fear of hell as a means of clarifying and establishing the truth of 1) a great and glorious God, 2) a horrible nature of sin, 3) the reality and justice of future judgment, 4) the greatness of the cross and Christ's rescue from hell, and 5) the glory of a fearless life of faith.
— John Piper, Desiring God, Explaining Hell to Our Children, May 2, 2017