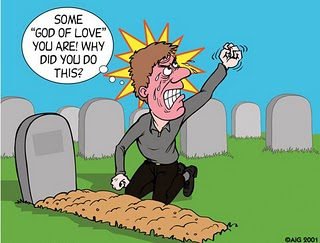 Repost from 2015-2016. Edited, updated, and corrected.
One of the saddest questions I see in the blog search logs is this: I have ____________________. Is God punishing me for my sin?
If a person believes the Bible is God's Word, then the answer to this question is Yes. God does afflict people because of their sin. God maims, sickens, and kills people, all because they violated one or more of his laws. No disobedience is too trivial for the thrice-holy God to punish. Remember Uzzah, the man who broke God's law by touching the Ark of the Covenant, a gold-clad chest containing the Ten Commandments, Aaron's rod, and a pot of manna? David commanded the Ark be moved by cart from one place to another. As it was being moved, the oxen pulling the cart stumbled. Fearing that the Ark would topple over, Uzzah, a Levite, reached out to steady the Ark. God rewarded Uzzah for his saintly effort by striking him dead.
In the Old Testament, God is shown using affliction and destruction to either make a point or to get someone to do what he wants them to do. God is definitely a hands-on kind of deity, punishing sin to the third and fourth generation. In the New Testament, we are told God often afflicts Christians to test them or make them stronger. Sometimes, God uses heartache and tragedy to get Christians' attention. I've been told by numerous Evangelicals that the reason I'm in so much physical pain is that God is trying to get my attention. I've even been warned that God might kill me if I continue to ignore his (their) warnings.
Then there are the times that God maims, afflicts, or kills people because he wants them to give praise and glory to his name. God, ever the adoration-seeking narcissist, will go to great lengths to get people to worship him. In the still of the night, God comes into the bedroom of the infant daughter of Christians Bobby and Isabelle. Is God there to admire the beautiful little girl? Perhaps he wants to tell her that she will some day grow up and be a woman greatly used by God. Sadly, on this night God had a more sinister plan in mind. He reaches into the crib and puts his nail-pierced hand over the baby's mouth and quietly suffocates the child to death. Why would a supposedly loving, caring, and kind God do such a thing? For no other reason than, come morning, he wants the dead child's parents to give praise and glory to his name. No explanation will be forthcoming. Bobby and Isabelle will be expected to act as if their daughter's death is all part of God's wonderful plan for their life.
Christians believe God is the creator of the universe, and as the Sovereign ruler of all, he has complete and absolute control over everything. When Christians face sickness, disaster, or the loss of a loved one, they are reminded by their pastor and friends that God is bigger than their circumstances. Just trust God, they are told. Surely, he is using your troubles to make you stronger and draw you closer to him. Suffering Christians might even be asked to search their hearts for some sort of secret sin that lies buried deep within. Perhaps God is trying to get them to acknowledge and forsake this secret sin.
The things I have mentioned above are some of the reasons I am no longer a Christian. What kind of God operates in this manner? Of course, I am sure someone will tell me, a la Romans 9: Bruce, how dare you question God! For many Christians, God is above reproach. Even when he acts like a psychopath, God is given a free pass. After all, the Christian says, God's ways are not our ways. We must trust and believe that God knows best.
Sadly, many Christians are so disconnected from reality that they cannot or will not see things as they are. If a mere human did what the Bible says God did, he would be tried before a world tribunal for crimes against humanity. And I have no doubt that he would be convicted on all counts and sentenced to death. Perhaps God deserves the same judgment and punishment.
It's better to believe that shit happens in life — no deity required. People get sick, face untold suffering, and die. Through genetics, environment, and lifestyle choices, people are afflicted with all kinds of diseases. In many cases, these diseases are what will eventually kill them. It's far better to believe that this is how life is than to think that there is a God in Heaven set on afflicting us for our sin or because he needs his ego stroked.
The liberal Christian is likely to scream foul and say, God is love. Yes, according to the Bible, God is love, but he is also everything else I have mentioned in this post. To liberal Christians I say, please take off your blinders and read ALL of the Bible. Ignoring the portions of the Bible that make you uncomfortable or make God look like a mean, vindictive, son-of-a-bitch, doesn't change the fact that those passages ARE in the Bible. If these accounts are not to be accepted as an accurate description of God and how he operates, why should we then be expected to believe that God is love or that Jesus is who and what Christians claim he is? Where's the instruction manual for playing the pick-and-choose Bible Game®? From my seat in the atheist pew, it looks like many Christians are just making up the rules as they go.
If God is unchanging and Jesus is the same yesterday, today, and forever, then Christians have no other option but to accept God as he is described in the Bible. If Christians are unwilling to do so, then they need to be honest and admit that they have fashioned a God in their own image. Either that or Christians must admit that the Bible is not a divine book; that it is just a work of fiction written by men thousands of years ago.
For most of my adult life, I lived as a stoic, come-what-may, Christian. No matter what suffering, trial, or adversity came my way, I believed God was either punishing me for sin, making me stronger, or teaching me a lesson. Much like John Bunyan's Pilgrim on his way to the Celestial City, no matter what came my way, I continued to endure and run the race set before me.
My wife and I are quite matter-of-fact about life. This drives some people crazy, but we have been deeply influenced by Christianity and its belief that we are to bear whatever adversity comes our way. We believed for most of our adult lives that God was faithful and would never give us more than we could bear. This kind of thinking can make someone quite passive about life. Since God is behind everything, Christians are expected to keep trusting and believing right up to the moment they draw their last breath. No kicking, no screaming, no defiance. Just a sweet, thank you Jesus smile as they are carried away by angels to Heaven.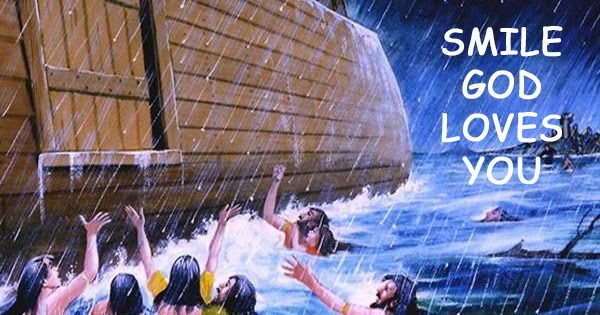 This kind of thinking makes people less human. It often robs them of their will, their desire to live. Many Christians are like the Apostle Paul, who wished he could die and go to a better place. After all, according to the Bible, this world is such a sinful, wicked place that death becomes the sweet release. But what if Christians are wrong about life, suffering, and death? Let me use here what I call reverse Pascal's Wager. What IF this life is all the Christian has? What if death really is the end? Shouldn't Christians want to enjoy THIS life to its fullest? Wouldn't they want to live every moment of every day in such a way that reflects the brevity and finality of their lives? Instead of living according to the notion that they are most miserable if this is all there is, how about seeing that life is a great blessing, even if there is no afterlife.
Despite the physical struggles, pain, and debility that dominate my life, I am grateful to be counted among the living. I'm not ready to become worm food, nor am I ready for people to say lies about me at my funeral. I refuse to go "gentle" into the night (Dylan Thomas, Do Not Go Gentle Into that Good Night). I will not stand like a lemming in line waiting for the Wraith to come and turn me into food. Life is worth living, and I don't need the promise of eternal life to make it so. And I sure as hell don't need to concern myself with thoughts of a mythical, sin-punishing God who finds some sort of perverse pleasure in pulling the wings off his creation.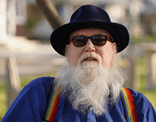 Bruce Gerencser, 65, lives in rural Northwest Ohio with his wife of 44 years. He and his wife have six grown children and thirteen grandchildren. Bruce pastored Evangelical churches for twenty-five years in Ohio, Texas, and Michigan. Bruce left the ministry in 2005, and in 2008 he left Christianity. Bruce is now a humanist and an atheist.
Connect with me on social media:
You can email Bruce via the Contact Form.
Your comments are welcome and appreciated. All first-time comments are moderated. Please read the commenting rules before commenting.