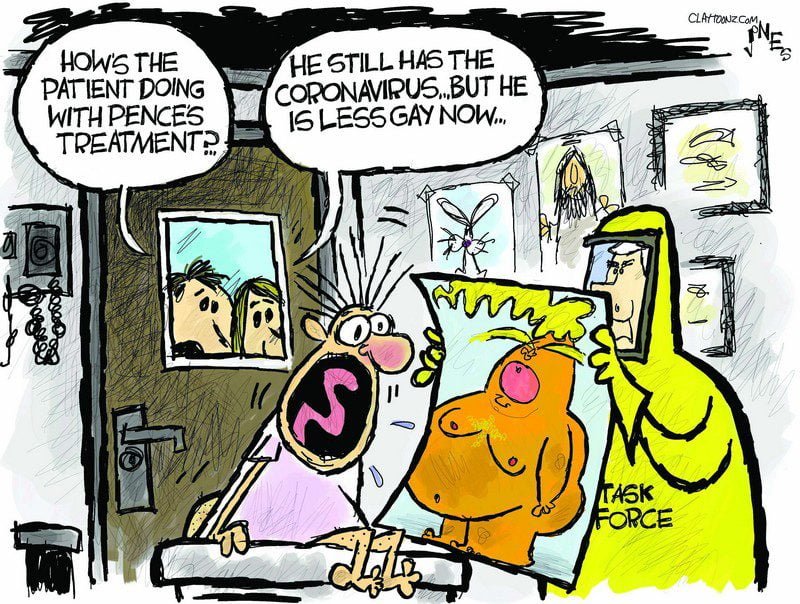 The coronavirus gives rise to one of those deliciously pregnant moments when Evangelical theology runs smack dab into reality. The question I want to answer is this: is the Evangelical God to blame for the current coronavirus outbreak? Is God in any way culpable for the origin of the virus, its infection of people, and the subsequent death of scores of people infected with the virus?
The bigger question is this: is the Evangelical God — the one true creator of all things — to blame for everything? Evangelicals might chafe at my use of the word "blame," but if we are going to answer the questions mentioned above, isn't ultimately the issue about blame; about culpability; about ownership; about whom the buck stops with?
Evangelicals are often schizophrenic when answering such questions. If God is the creator, the sovereign Lord over all, the Lord of Lords and King of Kings, and nothing happens apart from his purpose, plan, and decree, then it is reasonable to conclude that the Evangelical God is to blame for everything. If God is the first cause, the alpha and omega, the beginning and end, and he holds the world and all its inhabitants in the palm of his hand, surely non-Christians can't be faulted for holding God responsible for what happens in their lives and the lives of others. Evangelicals are fond of saying that it is their God who sets up and takes down rulers; that Donald J. Trump is president because he is appointed by God to do so. Don't like it, Democrats? Take it up with God!
With these things in mind, let's consider the coronavirus. It is not reasonable to conclude that the Evangelical God is to blame for the virus; that he created it, controls it, and determines who will get the virus, and who will die from it? If God is omnipotent, then surely he has the power to start and stop the virus. If he can stop it, but won't, what does that say about God? If he can't stop the virus, surely it is fair for Christians and unbelievers alike to question whether God is really who Evangelicals say he is. And if God can stop the virus, but he only does it for some people — people who believe the right things; pray the right things; do the right acts of penance — what does this say about God's character?
We need only look at what some sects and churches are doing in light of the coronavirus to see what many Christians believe about the power of God and the efficacy of prayer. Churches are canceling sacraments, communal activities, and events that bring people in proximity to each other. I suspect it won't be long before churches will cancel worship services, suggesting that congregants stay at home and "commune" with God. Well, except for your weekly tithe and offering, please send it to the church office. Your envelope will be opened by dedicated church members wearing surgical gloves and masks. The church may be able to do without you — sorry for lying to you and saying you were "special" — but we can't do without your money.
Evangelical vice president Mike Pence is in charge of the coronavirus task force. One of the first things he did was convene a prayer meeting. Why? Is there any evidence for the efficacy of prayer; that there is a God in Heaven listening to and answering the petitions of Christians? According to the Bible, God does not listen to the prayers of unbelievers, so those of us who are unbelievers and come down sick with the virus better put our hope in science and modern medicine. These are the Gods we worship! I suspect in a 1 Kings 18-like battle between Praying Christians and the Prophets of Science, that the Prophets of Science are going to win every time. Perhaps it is time to start keeping track: the number of infected people saved solely by prayer and the number of infected people saved solely by science and medical treatment. Of course, how would we know if someone was cured through prayer? I doubt many Evangelicals are willing to forgo medical treatment and just faith it out. When it comes to serious health problems, the Mike Pences of the world become big believers in vaccines and medical intervention. If God is all that Evangelicals say he is, why not let him sort things out? If he holds every believer in the palm of his hand, surely the triune God can keep those believers from getting a silly, not-serious-says-Trump virus. Is it not time for Evangelicals to trust their God to take care of them? When a taxpayer-funded vaccine becomes available, Evangelicals true to their faith (and politics) should forgo treatment. "God will see us through," modern prophets of God say. "When the coronavirus plague comes over our land, we need not fear. God will see the blood of Jesus on the doorposts of our home and pass us by." "It's the unwashed, uncircumcised Philistines of the world that better worry!" "God's going to come to their homes, see that's there's no blood applied to their doorposts, and unleash the coronavirus on everyone in their homes." "Repent now, lest God afflict you and you die!"
I highly doubt any of us has anything to worry about when it comes to a mythical deity infecting us with anything but laughter. It's not God I worry about, it's the Evangelicals running the federal government who think prayer is a first-line defense against the coronavirus, and that God has everything under control.
While I argued above that God is to blame for the coronavirus, I did so because I want Evangelicals to think about the consequences of believing that God is in control of everything; that God is the sovereign Lord over all; that he holds the whole world in the palm of his hand. Such thinking breeds arrogant, foolish complacency. "Waiting on God" when it comes to our health leads to horrible outcomes, including death. If you must pray, by all means, do so, but then get up off your knees and responsibly take care of your health and that of your family. Stop supporting politicians such as Trump and Pence, who still have not yet grasped the seriousness of the coronavirus. And by all means, let science and reason, and not theology be your guide.
I don't believe for a moment that God is to blame for anything. He's a myth, and the man Jesus has been dead for 2,000 years. The only things standing between us and the virus are scientists, medical doctors, and rational people who understand what is required of them to deal with the coronavirus.
About Bruce Gerencser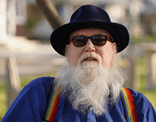 Bruce Gerencser, 65, lives in rural Northwest Ohio with his wife of 44 years. He and his wife have six grown children and thirteen grandchildren. Bruce pastored Evangelical churches for twenty-five years in Ohio, Texas, and Michigan. Bruce left the ministry in 2005, and in 2008 he left Christianity. Bruce is now a humanist and an atheist.
Connect with me on social media:
You can email Bruce via the Contact Form.
Your comments are welcome and appreciated. All first-time comments are moderated. Please read the commenting rules before commenting.