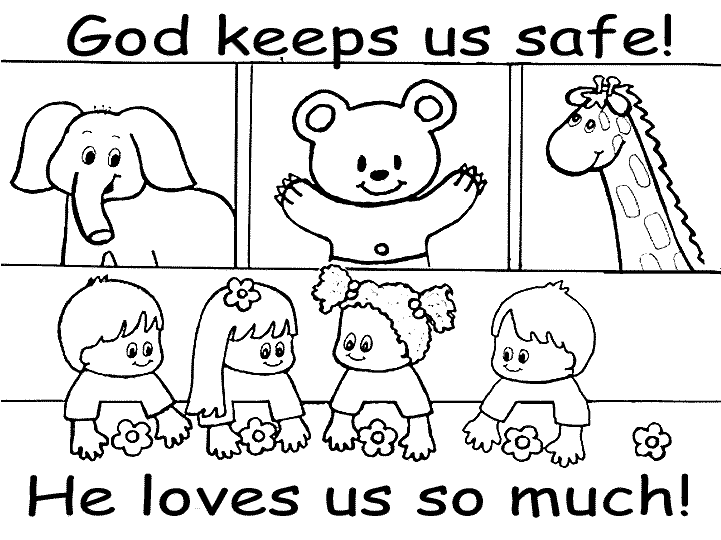 When it comes to protecting and caring for his chosen ones, God is quite schizophrenic. You would think the Almighty would be consistent in his care of Christians, but that's not the case. Tony Dwayne Albert II, dressed in tactical gear and carrying a loaded firearm, was headed to First Baptist Church in Vidor, Texas to do some killing when police thwarted and arrested him. Mass shooting averted. Amen, right? Amen. Afterward, Terry Wright, the pastor of First Baptist, said: "There is an overwhelming recognition that the Lord protected us and provided for us." According to Wright, God stopped Albert from killing anyone. Most of us would say to God, Good job. Way to go protecting your followers. Of course, knowing that God has a hard time staying on task, we might also say, keep up the good work, Jesus. There will be other churches that need protecting from homicidal maniacs. Surely they deserve protection too, right?
Well, evidently not. You see God is quite hit-and-miss when it comes to stopping things such as rape, sexual assault, murder, violence, and, well, just about anything that negatively affects the human race. So, Jesus steps up in Vidor, Texas, and everyone pats him on the back. But what about what happened at First Baptist Church in Sutherland Spring, Texas? Devin Patrick Kelley entered the church and killed twenty-six people and wounded twenty others. If God was so loving and caring when it came to the people in Vidor, what does the series of events in Sutherland Springs say about his indifference towards the people there?  Why is God Johnny-on-the-spot in Vidor but on an extended vacation in Sutherland Springs? Why intervene in one church, yet leave the other to suffer untold horrors?
That's God, for ya. He's been on the job for 6,023 years. You would think that he would have learned to do his job right by now. How hard can it be to stop a crazed gunman from shooting up a Baptist church? God is all-powerful, right? If God can protect the people in Vidor, surely he can do the same for the people in Sutherland Springs, and every other community that will have to deal with an attempted mass shooting in the future.
It seems, at least to me anyway, that God favors certain Christians. What other explanation is there for God's behavior? I know if I lived in Sutherland Springs, I would be upset with God. Hey God, what did we do to piss you off?  You "saved" the people in Vidor from harm. Why did you turn your back on us? Why did you encourage us to pray, knowing that you had no intention of answering our prayers?
I am sure a Christian commenter will attempt to explain me the sovereignty of God, and how God doesn't owe anyone anything.  But I thought God was the FATHER of his children? I know, as a human father, I want to ALWAYS protect my family from harm; and there's never a time when I wouldn't do everything in my power to keep them from being hurt. That's what loving, caring fathers do. Yet, in the Christian family, God the Father plays favorites, choosing to love and care for some of his children, but not others. Don't tell me how awesome God is, knowing that he stands on the sideline and passively watches as Christians are mowed down by crazed gunmen. A kind, loving father would go to the ends of the earth to protect his children from harm. Evidently the ends of God's earth don't extend to Sutherland Springs.
About Bruce Gerencser
Bruce Gerencser, 61, lives in rural Northwest Ohio with his wife of 40 years. He and his wife have six grown children and twelve grandchildren. Bruce pastored Evangelical churches for twenty-five years in Ohio, Texas, and Michigan. Bruce left the ministry in 2005, and in 2008 he left Christianity. Bruce is now a humanist and an atheist. For more information about Bruce, please read the About page.
Bruce is a local photography business owner, operating Defiance County Photo out of his home. If you live in Northwest Ohio and would like to hire Bruce, please email him.
Thank you for reading this post. Please share your thoughts in the comment section. If you are a first-time commenter, please read the commenting policy before wowing readers with your words. All first-time comments are moderated. If you would like to contact Bruce directly, please use the contact form to do so.
Donations are always appreciated. Donations on a monthly basis can be made through Patreon. One-time donations can be made through PayPal.