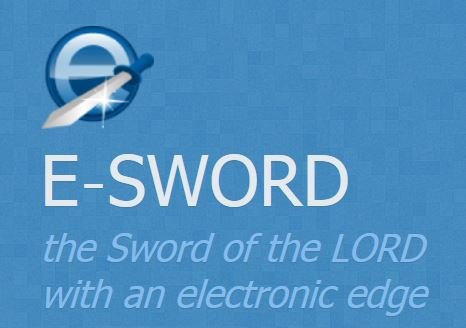 If you are an atheist, agnostic, secularist, or liberal Christian and you often find yourself in discussions with Evangelicals/fundamentalists about the Bible, then I want to recommend you download the E-Sword Bible Study Program. The program is free. There are additional modules you can buy, but I think you'll find the free program is sufficient for looking up Bible verses, reading commentaries, and looking at the Hebrew/Greek text.
The free version includes (not a complete list):
King James Version with Strong's Exhaustive Concordance numbers
American Standard Version
English Standard Version
Contemporary English Version
Revised Standard Version
German, French, Spanish, Italian, Hungarian, Japanese, Polish, Portuguese, Romanian translations of the Bible (along with a number of other languages)
Hebrew New Testament
Hebrew Old Testament with Strong's Exhaustive Concordance numbers
Greek New Testament Majority Text
Greek New Testament with Variants
Greek Old Testament, Septuagint with Strong's Exhaustive Concordance numbers
Westcott-Hort Greek New Testament with Strong's Exhaustive Concordance numbers
Commentaries by Albert Barnes, John Gill, Matthew Henry, Jamieson Fausett Brown, Keil & Delitzsch
Brown-Driver-Briggs' Hebrew Definitions
Thayer's Greek Definitions
Ante-Nicene Fathers-9 Volumes
Creeds of Christendom-3 Volumes
Josephus
John Calvin- Institutes of the Christian Religion
Bible Maps
Fox's Book of Martyrs
You can download the program here.
There is also an iPad ($4.99) and iPhone ($1.99) version. I use the iPad version quite often when I need to look up a verse or study a particular passage of Scripture. Right now, the program is Windows only, but a Mac version is in the works.