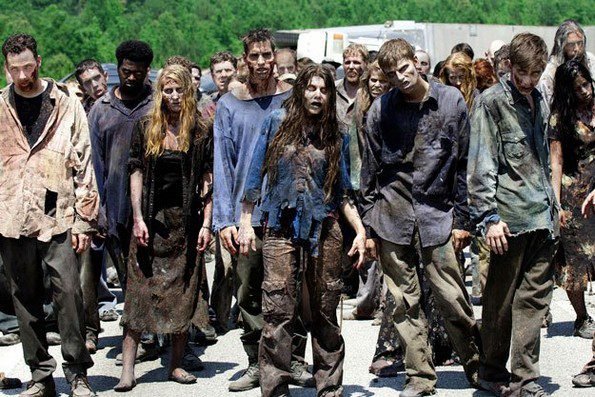 Last Sunday, the National Geographic Channel showed the movie Killing Jesus, a TV version of Bill O'Reilly's book of the same name. According to Neilson, 3.7 million viewers watched Killing Jesus, giving National Geographic its highest total viewership ever. This means that about 1.25% of Americans watched Killing Jesus. According to Wikipedia, as of February 2015, the National Geographic Channel is available "to approximately 86,144,000 pay television households (74% of households with television) in the United States." It seems that most of the people who could have watched Killing Jesus didn't.
On the same Sunday, the season finale of The Walking Dead attracted 15.8 million viewers. Even the Talking Dead after-show garnered almost 8 million viewers. According to the Futon Critic, "THE WALKING DEAD" ENDS SEASON FIVE WITH ALL 16 EPISODES RANKING AMONG THE TOP 20 ENTERTAINMENT TELECASTS IN ADULTS 18-49 THIS BROADCAST SEASON."
Based on the numbers, it's pretty clear that Americans love Zombies a lot more than they love Jesus.
111616