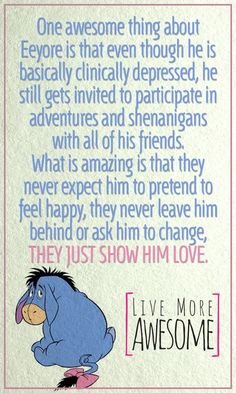 Dexter Morgan, crime lab blood spatter expert by day and serial killer by night, described his need to kill as his dark passenger. While I'm certainly not a serial killer, I understand what Dexter was talking about. For me, depression is my dark passenger; always lurking just below the surface of my life, ready to show itself at any moment.
I've struggled with depression most of my life. For many years I thought that if I got closer to Jesus that the depression would go away. I thought if I just worked harder, prayed more, and denied self as Jesus commanded that I would find peace. But I found that the closer I got to Jesus the more depressed I became. No matter how hard I worked for the King of Kings, my dark passenger refused to leave.
When I began having health problems, my depression worsened. As unrelenting pain, daily fatigue, and loss of mobility reduced me to a shadow of man I once was, my depression deepened and the periods of depression became longer. Going from breadwinner to recliner manager left a deep psychological wound, as did the loss of mental acuity. It's hard to look in the mirror and wonder what happened to you.
Three years ago, I started seeing a secular counselor, a local psychologist who has become my confidant and friend. He has, over time, peeled back the layers of my life, helping me to gain a better understanding of who I am and why I battle with depression.
My counselor helped me to see that it is quite normal for someone with pervasive health problems and unrelenting pain to be depressed. He's never told to put mind over matter or said I should get over it. He also knows that my Evangelical past has done a number on me mentally and emotionally. I expect no cure and he doesn't offer one.
Sometimes, my dark passenger so overwhelms me that I find myself wishing I were dead. It comes as no surprise that, when the pain is off the charts and I am bed-fast, thoughts of suicide enter my mind. My counselor says my suicidal thoughts are situational. When my pain is managed and I can write a bit and get out of the house, I rarely  ponder ending my life.
I no longer plan for the future. It's all I can do to make though the day. From the moment my feet hit the floor when I get up, the struggle is on. Another day, another battle with pain and suffering. Some days are "better" than others, with better being a relative term. Better for me is being able to walk and work for a few hours. Worse is lying in bed or sitting in the recliner waiting for the next dose of narcotic pain medicine. Better is going to the store or taking a photography trip. Worse is stumbling through the house, cane in hand, wishing the day would be over.
I've accepted that this is my lot in life. Whatever the reasons, and they are many, this is how it is. Wanting things to be different doesn't change reality. While I do my best to stay positive, and Polly continues to be my biggest cheerleader, I make no promises that I'll be here five, ten, or twenty years from now. I'm like a high mileage car that has been repurposed for use as a demolition derby car. Sooner than later I will be hauled off to the junkyard, crushed, and melted down.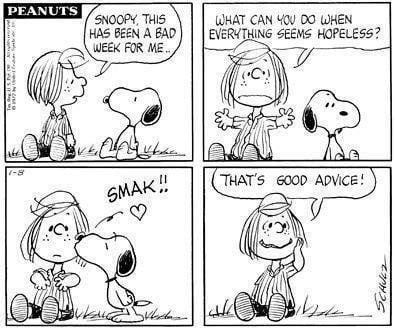 I want to live until I die, or so I tell myself. Some days, I just want the pain to stop, but I know that death is the only way to make this happen. For now Polly, the kids, and the grandchildren fuel my desire to live. Will this always be the case? I can't say. Maybe, maybe not. All I can do is meet each day as it comes and hope that I find the strength and will to carry on. Will my dark passenger, as it did for my mother, ultimately win the battle? I don't know. I no longer try think about such things. Just live one minute, one hour, one day at a time. If I can do this then perhaps I can force my dark passenger to remain in the shadows. If not, those who know me best will know I fought the good fight until I could fight it no more.
Today, I got up at noon after finally falling to sleep seven hours before. My legs and feet hurt like I had been standing on concrete all day. I suspect the pain is from standing while I photographed my grandson's football game on Saturday and later helping Polly can applesauce. The two-day rule is in effect. The true physical price paid for any activity  does not come due until the second day. So many times, the first day after an activity, I've thought that I got by with something, only to find out on the second day that I did far more than I should have.
Winter is looming and I feel the pressure of all the things that need done before the snow flies. I asked Polly what she wanted me to do. Knowing I was already having a bad day, she said "NOTHING." She wants me to rest, to hope for a better day. I want to work, to reduce the increasing burden she has because of being married to a cripple. As always. I ignored her and went outside to cut down the sunflowers, pull some weeds, and pick the ornamental corn. Within an hour I was sweating profusely and I could hear my heart thumping quickly in my chest. Polly was right–I should have done nothing.
I came into the house, peeled off my sweat-laden clothes and tried to cool off. Lunch came and went, Polly left for work, and I shuffled into my office. Time to do some writing. Write I did, but I found myself increasingly depressed. I soldiered on only to find my dark passenger waiting for me, knife in hand. I cried for a bit, picked myself up out of the wheelchair and moved to the recliner in the living room. Time for football. Hopefully, Aaron Rodgers and the Green Bay Packers will take my mind off my mortality.
I think I'll make through today. Tomorrow? We'll see.
121615