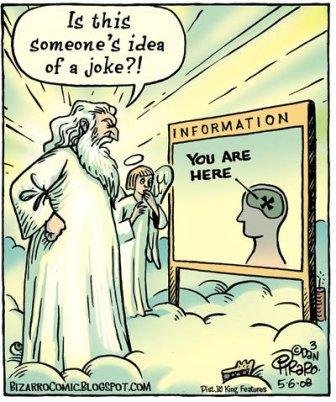 Here is an email I received from a Catholic upset over the content of this blog.
Philokalia3 wrote:
Take your blogs down, why spread your evil disease of lack of faith to others; misery loves company. Repent, call out to the Almighty with all your heart, be willing to raise the flag of surrender to God, brother you must ask God for sustained faith it is a gift, not something you conjure out of your own heart. Ask and ye shall receive, seek and ye shall find, if you are eternally lost, and you asked not for faith it is no ones fault but your own: Joh 6:37  All that the Father giveth me shall come to me; and him that cometh to me I will in no wise cast out. Most High and Sovereign Father, grant to this man renewed faith, fill him w Thy Holy Spirit to the uttermost, utterly bind the Enemy and his helpers work against Bruce's soul, Mother Mary and all ye Holy Ones in Heaven assist me in my prayers for Bruce, St. Pio, St. Jude, St. Anthony of Padua, St Nicholas, St Seraphim  of Sarov, help pray for this man, I beg, that his soul not be lost and that he would no longer work against the Most Holy Faith of Jesus, O Lord have mercy on His soul and irresistibly draw him back to Christ, and to His Church, in Jesus' name do I pray, Amen
I received this email a couple of years ago. Philokalia3's prayers, like every other Christian prayer uttered against me, must have not made it to God's voice mail box. Despite calling on God, Mary, and a host of saints, I remain unrepentant. So much for the "power" of prayer.