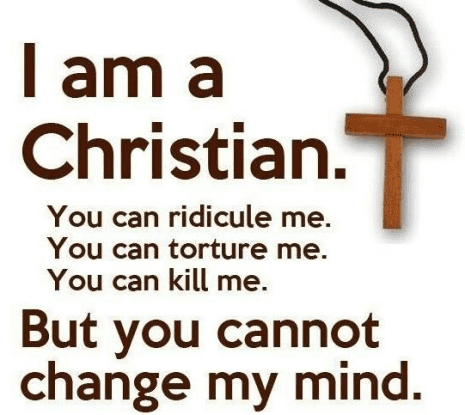 Dan Phillips, a frequent contributor to the fundamentalist Christian blog Pyromaniacs and pastor of Copperfield Bible Church in Houston, Texas, thinks Evangelical Christianity is the only rational worldview. Phillips had this to say about this supposed rationality:
A Mormon friend, in passing, remarked that religion is not rational, so he didn't expect it to make sense. It's a matter of faith, not reason.

You might think, "Right: Mormon. I don't expect rationality, either." Hang on.

He went on to give an example—but the example was not how a human could become a god, or how there could be only one god and many at the same time, or how God can keep changing His mind about things, or how two equally-inspired books could contradict each other. His example was the virgin birth. I said there was nothing irrational about the virgin birth, and the conversation simply moved on elsewhere…

…But was he right? Is religion irrational? "Religion," maybe. Christianity, no…

….Perhaps definitions are part of the problem. There is a world of difference between rational and rationalism. The latter is a philosophy, a worldview that asserts that man can know truth by the use of his unaided reason. The former merely means that something is in accord with reason, it doesn't violate fundamental canons of thinking such as the law of non-contradiction.

Is Christianity rational?…

…But are some of our faith-tenets irrational? Two that I hear cited specifically are the Trinity, and the Virgin Birth.

The second example is just plain silly. I have never understood how this can be an issue to anyone who believes Genesis 1:1, and thus grants the premise of a God who created everything out of nothing. It's like saying, "Everything out of nothing? Sure! But make an existing egg alive without a sperm? No way!" Canons of rational thought are not even stretched, let alone violated, by the fact of the Creator and Ruler thus operating within His creation.

How about the Trinity? Surely the doctrine that God is three and one is not rational?…

…The Trinity is the Biblical teaching that there is but one God (Deuteronomy 6:4), and that this one God is Father (2 Peter 1:17), Son (John 1:1), and Spirit (Acts 5:3-4). The simplest way I have been able to understand and express the truth is that God is one in one way, and three in another. Or, we could say that God is one "what" (i.e. one as to His essence), and three "who's" (i.e. three as to His persons).

Now, do we understand the Trinity exhaustively? Of course not! How exactly does God manage being what He is? We don't really need to know, since we'll never need to be God. Nor should the finite expect to understand the infinite exhaustively. It is as C. S. Lewis says:

If Christianity was something we were making up, of course we could make it easier. But it is not. We cannot compete, in simplicity, with people who are inventing religions. How could we? We are dealing with Fact. Of course anyone can be simple if he has no facts to bother about. (Mere Christianity [Macmillan: 1960], p. 145.)

But we know enough to love Him, to worship Him, and to discern truth from error. And we know enough to know that there is nothing irrational about the doctrine.

Is Christianity rational? I daresay it's the only worldview, ultimately, that is.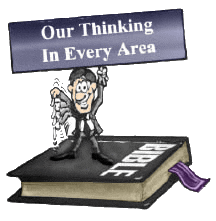 It's not hard to spot Phillips' presupposition: the Bible is true and all discussions about what is rational must begin with the Bible. However, for those of us who do not accept the Bible as truth, the authority of the Bible has no relevance. The evidence that demands a verdict is that which can be observed, tested, and verified.
Are there things in the Bible that are not reasonable to believe? Are there things that a rational person would have a hard time accepting as factual? Phillips gives two examples of beliefs that some people, even Christians, consider irrational (lacking a rational explanation). His two examples are cardinal Christian doctrines: the virgin birth and the Trinity.
What evidence do we have, outside of the Christian Bible, that the virgin birth is a rational, reasonable belief? Is there any medical proof for a virgin becoming pregnant without having her egg fertilized by the sperm of a man? Is there any record anywhere, outside of the Bible, that a virgin has ever given birth to a child? Of course not. Belief in the virgin birth is not a rational belief. Believing that a virgin can have a child requires Evangelicals to have faith. They must be willing to blindly accept that the Evangelical God is capable of impregnating a young virgin so she can give birth to a God/Man.
Many Christians wisely reject the notion that Jesus was born of a virgin. It's Evangelicals who stubbornly dig their heels in on this issue. For them, the text of the Bible is deified, and when this happens reason goes out the window. This is the kind of thinking that gives us young earth creationism and a host of other rational mind defying beliefs. Believing the Evangelical God miraculously impregnated an unwed Jewish teenager runs contrary to everything the Evangelical and the atheist know to be true. To suggest, as Phillips does, that the virgin birth is rational because the Bible says it is, is not an reasoned argument; it's blind, irrational faith.
Phillips also uses the Trinity as an example of a Christian doctrine that is reasonable. Once again, Phillips' Evangelical interpretation of the Bible becomes the arbiter of what is rational. For the atheist, the argument for the reasonableness of Trinitarianism is not important. Three in one, one in three, one in one, it matters not. The only question that matters for the skeptic and the atheist is whether there is sufficient evidence for the existence of the Evangelical God, or any other God for that matter.
The atheist, based on the available evidence, concludes that the Christian God does not exist. The Christian has the same evidence as the atheist, but rejects it, and by faith believes that the Evangelical God of the Bible really exists. Contrary to what Phillips says, Christianity is all about faith, and that faith, many times, is quite irrational. (1)
I know Phillips doesn't  mean for his post to be a complete and full defense of the rationality of Christianity, but there are many other illustrations of rational irrationality he could have used. How about the resurrection of Jesus from the dead? All of the evidence, apart from the Bible, points to a reality we all know to be true; people die and they don't come back from the dead. There's nothing in the natural, observable world that suggests that the dead come back to life. Again, believing otherwise requires faith in what the Bible says about the resurrection of Jesus.
Here's another "rational"  Evangelical Christian belief: Jesus walking through walls. According to the Bible, after his resurrection from the dead, Jesus walked through walls. This is a claim that any of us can test in about 10 seconds. Stand up, go to the nearest wall, and try to walk through it.  How did it work out for you? Were you able to walk through the wall, without doing damage to yourself or the wall? Silly, I know, but this is another example of a Bible truth that requires faith to believe. No one, Jesus included, can walk through a solid wall.
I found the C.S. Lewis quote about the difficulty of believing the Christian narrative to be quite interesting. I heard this line of thinking many times when I was a pastor. The essence of the argument is this:
If Christianity is a man-made religion, do you think its makers would have included the irrational, bat-shit crazy stuff found in the Bible? The crazy stuff is proof that what the Bible says is true.
Here's the problem with this argument. Phillips mocks the Mormons several times in his post, but if I judge Mormonism by the standard set by C.S. Lewis, I would have to conclude that Mormonism is factual. Who has more crazy beliefs than Mormonism, right? OK, maybe Scientology is worse and Mormonism comes in a close second
Phillips enters this discussion with his mind made up. Christianity is the truth and Mormonism is just another man-made, heretical religion. After all, everyone knows Christianity is a not religion.  At least Phillips didn't trot out the "Christianity is a relationship" line.
What do you think of Phillips' closing line:
Is Christianity rational? I daresay it's the only worldview, ultimately, that is.
Share your thoughts in the comments.
(1) I am not suggesting that a person can't look at the natural world and reasonably conclude that there is a deity or a higher power. However, it is a huge jump from the deistic view that a God of some sort created the world to that creator being the Evangelical God of the Bible. There is a gigantic chasm between these two and the bridge that spans that chasm is called faith.  I am amazed at how readily Christians chuck faith in hopes of trying to "prove" that Christianity is reasonable. They diminish their religion when they do so.