Jack Chick is a fundamentalist Christian cartoonist. If you spent any significant time in the Evangelical church, you've heard about "Chick tracts". In the 1980s, the Baptist church I pastored in Somerset Ohio handed out thousands of This Was Your Life tracts, Chick's most famous tract. If you want a cartoon representation of the crazy thinking of many Evangelicals, just read a Chick tract.
According to Wikipedia, Jack Chick has sold over 750 million tracts. One such tract is the gem titled Global Warming. Enjoy!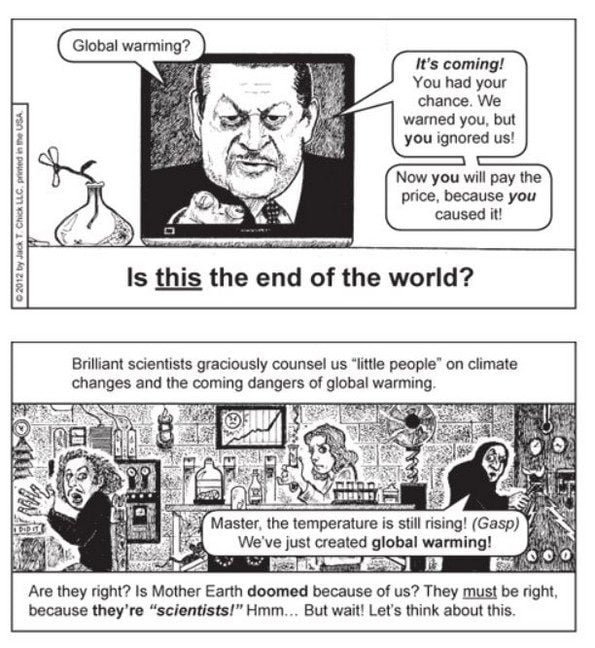 Note
Using  5 cents as the cost of one tract, Chick has made $37,500,000 from the sale of his tracts. Tracts currently sell for 16 cents each. Bulk orders of 1,000 or more tracts receive a 15-25% discount. Orders of 10,000 or more of a single tract receive a 50% discount.  Chick also sells books, tee shirts, DVDS, and comics. While little is known about the 91-year-old reclusive Jack Chick, it's clear that he has made a nice living preying on the fears and ignorance of Christian fundamentalists.