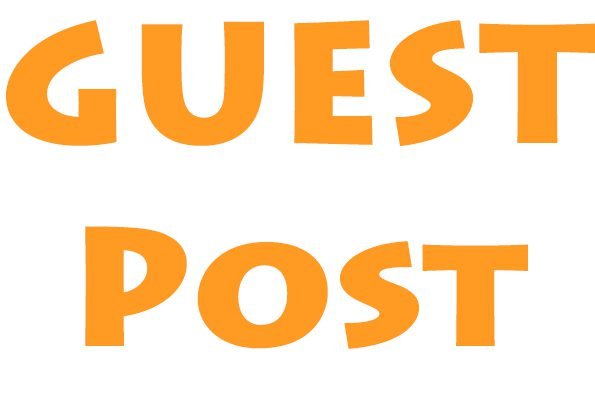 Guest post by Dane Fletcher (pseudonym)
Christians play the theory of intelligent design like a philosophical checkmate. It's chronic actually. Like chest-thumping silverbacks theistic ideologues in my corner of the cosmos swear that "design science" steals the origins debate.
I've been a committed, evangelical believer for over forty years. (I'm no outsider just hurling rhetorical stones.) The last ten years I've been a full-time pastor. And in that time I've found that us fundamentalist types worship our theological certainties nearly as much as we do our God.
And when we're not worshiping them we're wielding them like some kind of sacred bludgeon — but I digress.
I've seen it! (And done it.)
Christian Pep Rallies
On any given Sunday evangelical leaders will trot out their design science experts to cacophonous "Amen!" choruses. I've witnessed the committed masses nearly swoon over Ben Stein's Expelled. Bring in apologist hero de jour, Michael Behe, and you'll pack the place.
It's preaching to the choir at best.
Believers already buy into the arguments; they're sold. Further, in my experience these events have little to do with education or with understanding the relevant arguments.
They're about confirmation. They're about reinforcing what the conservative, evangelical faithful already believe.
They're Christian pep rallies more than they are honest, scientific inquiries. I'm not mocking. I sympathize with the creationist mindset that undergirds the fundamentalist's faith.
In fact, I know it very well.
Everywhere I Looked
As an evangelical believer I saw God — everywhere. (My version of God, of course.) Every time I felt small under a starry sky I just "knew" God was there. Every time I trembled at the majesty of a lightning flash; every time I stood silenced by a roaring ocean; every time I cradled an infant or marveled at a sunset—everywhere I looked — I saw convincing evidence for God…for my God.
I suspect I'm not alone.
Even the garden-variety Christian snobbishly contends that her 21st century, fundamentalist, evangelical, contemporary-pop, western, Judeo-Christian version of the creator is the only game in town.
Even more, she's certain that just about everything she sees proves it. It's a lesson in confirmation bias for sure. (But that's a post for another day.)
Here's the problem: every religion that boasts a creation story believes the same thing! Every sycophant that stumps for a creator — any creator — is certain the existence of the universe proves her highly specialized version of God.
Everyone observes the same universe, but…
Christians think, "Jesus did it!"
Jews believe, "Jehovah did it!"
Muslims insist, "It was Allah!"
And on, and on, and on…
Which Creator?
Same universe, same evidence — opposing creators. Every believer interprets the evidence through the tinged-with-bias lens of their peculiar religion. As such, we see what we want to see. We see what we expect to see.
We see our rendition of a creator.
And why not? I mean, what gives Christian fundies the keys to the kingdom? If Christians can claim the cosmos as proof — why can't the competition? In the end, however, every religion has as much proof that their specific god(s) created everything as do aliens from another galaxy.
None.
The universe bears no particular authorial stamp. But that doesn't stop the faithful. They'll argue their pet theory as if the Almighty himself signed the cosmos like some celestial da Vinci signing the Mona Lisa.
For many of the faithful, this is a new thought. (And it's a risky thought.) If the seeming design of the cosmos isn't proof of any specific deity the entire Intelligent Design argument is moot…at least as it relates to validating any specific god(s).
The Missing Link
So, what's the naughty little secret? What's intelligent design's missing link? It's simply this: Whatever intelligent design may prove — it does not prove enough.
Believers image that it does — but it doesn't.
It's smoke and mirrors for sure. Maybe those in the know we're hoping nobody would notice that their precious intelligent design argument is a few bricks shy of a full load.
Some Christians are so certain that the intricacy of the universe validates their version of God that even suggesting otherwise is like denying gravity.
But here's the thing…even if it's true, even if we concede that the existence of the universe sufficiently validates the notion of intelligent design, what does it prove? (It could be used to prove a lot, I suppose.) What it does not prove, however, is that the God of Christianity is the designer.
To get from proving intelligent design to proving the specific identity of the designer(s) the believer must supply several missing links. Proving intelligent design just does not prove evangelicalism's (or any other isms for that matter) version of God.
When I first admitted this it was a game-changer.
I had to confess that many of the proofs I used to validate my faith were no proof at all. And as far as specific religions go… the design argument equally validates every one of them that claims a creator.
It devastated me when I realized that I could no longer count on the universe to validate my faith. With all of its intricacy, beauty and wonder, I had to admit that I could not consistently and honestly claim the cosmos as proof of my God.
I realized that I had one set of rules with which I judged my faith and a different, stricter set with which I judged all others. How could I consistently claim the cosmos as my God's handiwork when I had no more evidence of the fact than anyone else?
I couldn't.
These days, I'm learning to write my "beliefs" in pencil rather than etching them in stone. Have your own experience or opinion? — please, share it.  Give someone else the opportunity to think a new thought!
Thanks for reading!