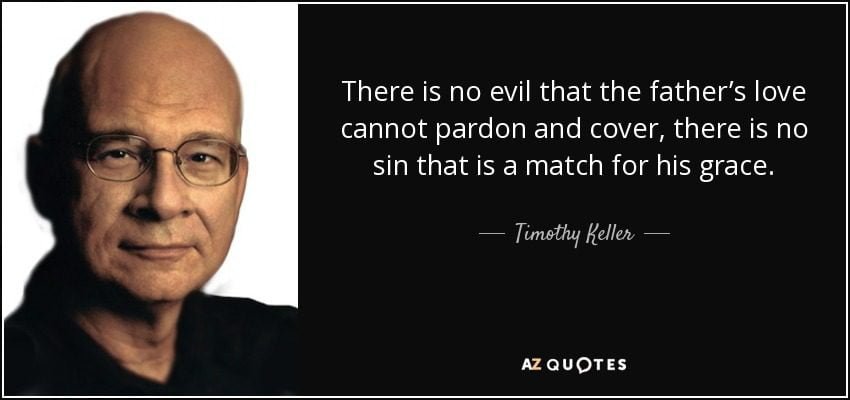 Why is it that many Evangelical Christians have a hard time believing that pastors, evangelists, parachurch leaders, Christian university presidents, and other notable Christian leaders commit crimes such as sexual assault, rape, child abuse, murder, and fraud or otherwise engage in behaviors deemed by faithful Christians to be sinful? Every time I write a post about a pastor or some other Christian leader committing crime or behaving in ways that make them out to be hypocrites, I end up getting comments and emails from people objecting to my publicizing the story. Often, these objectors leave comments that suggest that they have some sort of inside knowledge about the matter, and once the "truth" comes out the accused will be vindicated. Other objectors will take the "they are innocent until proven guilty" approach, subtly suggesting that these kinds of stories should not be publicized until there has been a trial and a conviction. With righteous indignation they attack me, the messenger, for daring to publish anything about the stories, warning me that God is going to get me for causing harm to his servants and his church. And when the trials are over and convictions are handed down, do these same people return to this site with heads humbly held low, confessing that they did not know these men and women as well as they thought they did? Of course not. If anything, they will demand forgiveness for the offender. After all, we are all sinners in need of forgiveness, right?
Last year, I remember a number of people getting upset with me over my publicizing on Facebook their pastor's criminal behavior. He didn't do it!. I KNOW this man! I've been friends with him for 20 years! He led me to Jesus! It's just the word of a confused teenager against the word of an honorable, devoted man of God. It was interesting to watch all these outraged people disappear once multiple girls came forward from several churches and said that this pastor had taken sexual advantage of them. Why is it these church members had a hard time believing that their pastor committed felony sexual crimes?
When Jack Schaap was accused of carrying on a sexual affair with a teenage girl he was counseling, scores of outraged members and supporters of First Baptist Church in Hammond Indiana came to this blog and declared Schaap's innocence. These are the same people who, to this day, believe that Schaap's father-in-law, Jack Hyles, never carried on with his secretary, and these same people, while not condoning David Hyles' heinous crimes, demand that he be given favorable treatment since God has forgiven him. Who are we to condemn, if God has forgiven him, they said. He that is without sin let him cast the first stone! Judge not!
Bob Gray, the one-time pastor of Trinity Baptist Church in Jacksonville Florida, was accused of sexually molesting young children. Countless Gray supporters said that their pastor could never do such a thing, yet we now know that it is likely he had been a sexual predator for most of the fifty years he spent in the ministry. How is it possible that a pastor who was considered by many, including myself, to be a Holy Ghost-filled man of God, could, for decades, sexually harm children, yet no one know about it (or at least was willing to report it)?
Last week, Justin White, pastor of First Christian Church in Columbus, Indiana was arrested on felony charges of insurance fraud and contributing to the delinquency of a minor. Come to find out, White was a heroin addict. I found myself asking, how is it possible that a man could preach three times a week and lead a large church while on heroin? Those must have been some pretty awesome and inspiring sermons. Did church leaders know that White had a heroin problem? It seems likely that they did. In 2015, White went out of state for thirty-two days to a rehab center, returning clean to a none-the-wiser church congregation. If news reports are to be believed, White's recovery was short-lived, resulting in him committing insurance fraud to pay a $11,000 debt he owed to a drug dealer. Despite the evidence and White's subsequent resignation, there are congregants who believe that their pastor is innocent of all charges. Why do these church members, and others like them, have such a hard time believing that the man who stands in the pulpit on Sunday can be someone other than who he says he is?
These same people have no problem believing that non-Christians commit all sorts of crimes. When newspapers report the crimes of unbelievers these followers of Jesus shake their heads and say, if they only put their faith and trust in Jesus all things would become new for them. In their minds, Jesus is an antidote for bad and criminal behavior. And, to be honest, he often is, or least the idea of Jesus is an antidote for behavior deemed sinful or unlawful. Countless alcoholics and drug addicts clean up after having a come to Jesus moment. While I could write much about why this is so, the fact remains that in some instances having some sort of conversion experience leads people to change their ways. If Jesus really is the antidote for sin and the answer for what ails us, why then do so many Christians fall (or run) into behaviors that are considered sinful or criminal? Why is there no difference behavior-wise between nonbelievers and believers?
The reason then that Evangelicals have a hard time believing their pastors could ever commit the crimes they are accused of is because they think — despite evidence to the contrary — that people are protected from moral and ethical failure by their Christian salvation and the presence of the Holy Spirit living inside them. This is why the Black Collar Crime series is so important. The series is a public reminder of the fact that religion, in and of itself, does not make anyone a better person. It can, and perhaps at times does, but there are countless people who are nonreligious or who are members of religious sects Evangelicals have deemed false who live exemplary lives. Religion is not a prerequisite to goodness. And because Evangelicals refuse to understand this, they find it difficult to accept that the men and women they hold up as pillars of morality and virtue can really be perverts and criminals in disguise.
While we should generally trust people, we should not do so blindly, and therein lies the problem for many Evangelicals. They are taught to obey those that have authority over them. They are reminded that gossip is a sin and that church members should not believe an accusation against an elder (pastor) unless it can be firmly established in the mouth of two or three witnesses. Jack Hyles was fond of saying, if you didn't see it, it didn't happen. Countless Independent Fundamentalist Baptist (IFB) preachers have used this very line to turn back whispers about their sexual infidelity or criminal behavior. You keep your mouth shut now. If you didn't see it happen, you have no business talking about it. I'm sure former IFB church members can remember blistering sermons about gossip and about the dangers of speaking badly about the man of God. Remember those boys who mocked the man of God in the Bible? Why, bears came out of the woods and ate them. Best keep your tongue quiet, lest God send bears to eat you. How often do Evangelicals hear sermons about not touching God's anointed? Mind your own business, church members are told, and let God take care of the preacher. If he is sinning, God will punish him. But here is the problem with this kind of thinking: God doesn't punish sinning preachers. They just keep on sinning and sinning and sinning. They will keep on molesting little boys and girls, raping teenagers, and sleeping with vulnerable congregants until real flesh-and-blood human beings make them stop.
Think of all the times that church leaders heard rumors or reports about clergy misconduct, yet did nothing. They were more concerned about the testimony of the church than they were the victims. Think of all the times that church leaders heard rumors or reports about clergy misconduct, conducted their own investigations, and once finished, buried the accusations or elicited a promise from offenders that they would never, ever do again that which they were accused of. After all, since Jesus has forgiven them, shouldn't the church? The short answer to this question is HELL NO! When clergy commit criminal acts that harm other people, they must be held accountable. This is why states have mandatory reporting laws. When church leadership hears of reports of possible criminal sexual misconduct they are required to immediately report these actions to law enforcement. It is not their responsibility to investigate or mete out punishment. We have a legal system that is responsible for investigating crimes and bringing offenders to justice. I wish more churches would be prosecuted for failing to report. If a handful of church deacons or elders had to spend time in jail for not reporting or covering up crimes, perhaps this would put an end to these men and women placing their religious institutions reputations above the welfare of those who have been victimized.
I spent twenty-five years in the ministry. From the time I was fifteen to the age of fifty-one, I was a member of the preacher fraternity. I know what went on behind closed doors. I know about scandals, sexual affairs, fraud, and suspected criminal behavior. I know where the bodies are buried. I know the real story behind Pastor So-and-So's abrupt call to a new church. I know why certain missionaries had to come home from the field, never to return. I know that preachers are not any different from the people they pastor. Yes, most pastors are good people. Yes, most pastors generally desire to help others. What is also true is that some pastors are lazy and see the ministry as a way to make a quick and easy buck. It is also true that some pastors watch pornography and have sexual affairs with people in and out of their churches. People are people, and the sooner that church members understand this, the better. Stop putting pastors on pedestals. Stop thinking that pastors and their families are in any way better than anyone else. They are not, and I wish that pastors would stand before their congregations on Sundays and be honest about this.
The reason they don't, of course, is because few congregants want honesty and transparency. Instead, they want pastors who are victorious over sin. They want pastors who are above the fray. They want winners! They want men and women they can look up to as examples of moral purity and virtue. Years ago, I remember admitting in a sermon that I knew what it was to lust after a woman. My objective was to let congregants know that I was just like them, that I was not in any way morally superior to them. After the service a man came up to me and told me that he was upset over my confession. In no uncertain terms, he let me know that he didn't want to hear about my sins or failures. He wanted a pastor who was a shining example of holiness and righteousness. In other words, he wanted me to be God. Needless to say, this man did not last long in our church. He quickly found out that I was, like the apostle Paul, the chiefest of sinners.
Have you ever attended a church where the pastor, deacon, Sunday school teacher, or some other revered leader in the church was accused of criminal behavior or sexual misconduct? How did the church respond to these accusations? Were some of the members unwilling to believe that the accused could do the things he or she was accused of? Please share your thoughts and experiences in the comment section.