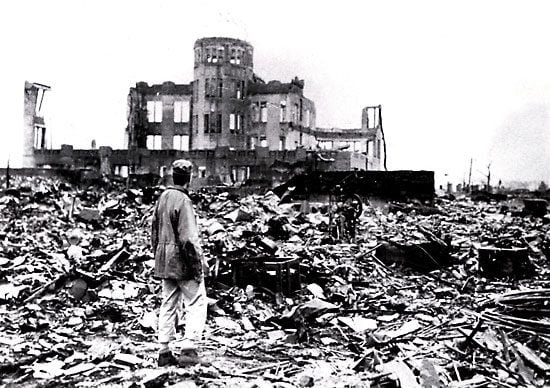 Last Friday — on a day when Christian minds were focused on the death of Jesus — my thoughts were turned towards spending time with my family, watching cars drive around a quarter-mile dirt track at speeds nearing one hundred miles per hour.
It was opening night at Limaland Motorsports Park. Featuring three classes of cars — 360 sprints, modified, and street stocks – Limaland is owned and operated by the University of Northwest Ohio — a private university known for its motor sports training program. Limaland is a well-run facility, with modern spectator stands, clean restrooms, and concessions that are both tasty and affordable.
As is our custom, we stopped at Kewpee Hamburgers on Allentown Road for dinner. Kewpee is throwback to the days before McDonald's took over America. Featuring square hamburgers, chocolate malts, French fries, and soft drinks at affordable prices, Kewpee, on this Friday night, had lines out both doors, and the drive-thru was backed up on to the road. Such lines at many fast food restaurants would have meant long wait times, but the Kewpee staff, dressed in white clothing from head to toe, made quick work of the backup and we received our food in quickly.
Polly, my wife, was off work — a paid holiday in honor of an executed criminal — so she, along with Bethany, three of my sons, one son's girlfriend, four grandchildren, and my best friend David Echler, gathered at Kewpee before heading to the race track. The inside seating was packed, so we decide to sit at the outdoor seating towards the back of the restaurant property.
It was a beautiful night for racing. The sun was shining through the clouds, and the temperature at race time was in the seventies. We sat where we usually sit, part way up the stands, halfway between the fourth corner and the flag stand. There is always a risk of being pelted with dirt clods thrown off sprint car tires powering off turn four, but this is where Gerencsers sit, dirt clods be damned. Sure enough, several of us were hit with hurtling clods of dirt. No one, fortunately, was hurt.
The track was too wet for a 7:30 PM start time. It took track maintenance personnel twenty or so minutes to get the race surface ready for racing. Finally, the announcer said, Iet's go racing! Before the first race (Modified Dash for Cash, four cars race five laps, $100 to the winner), everyone was asked to stand for the invocation and the playing of the Star Spangled Banner. Men were asked to removed their hats. As is my custom, I refused to remove my hat as the announcer read a lame prayer to a mythical deity. After the prayer, I removed my hat, placed it over my heart, as I stood for the playing of America's national anthem. I noticed my oldest son did the same.
The first race of the year is filled with promise for race teams. With newly painted cars and new or freshened motors, this will be the year, race teams tell themselves. Sadly, for many teams, their hopes and dreams quickly went up in smoke due to motor or other equipment troubles, and more than a few drivers found themselves needing the services of tow trucks to remove their broken speed machines from the track. This is racing.
As I sat there with my family enjoying the night's events, my eyes noticed the sun setting in the west. Another day, I said to myself. I wonder if today will be the last day of life for me and those I love. Going to the race was supposed to take my mind off the cares of this world, but try as I might, I can't help but think of the war of words going on between the two child rulers, Donald Trump and Kim Jong Un. Trading threats of mutual nuclear destruction, these men, by the time the racing program concluded, could have set in motion the end of the world. Stupid little boys, unzipping their pants to prove who has the bigger dick. Once red buttons are pushed, dick size won't matter. We will all be dead, victims of American hubris and arrogance and North Korean insanity.
I looked at Polly, my best friend, my sons, one son's girlfriend, and four of my grandchildren . . . will this be the last time I will ever see them? Am I being too cynical? Am I worrying when there is no reason to do so? Should I just kick back and enjoy life? You know, don't worry, be happy. Doing so is probably the best course of action. What can I do about what is going on in Washington? I am a powerless member of the Proletariat. Politicians promise the world to gain my vote, and once elected, these whores for corporate America forget their promises, choosing instead to enacts laws that benefit the Inner Party (see Nineteen Eighty-Four by George Orwell). Every two, four, and six years new promises are made, and working class Americans such as myself dutifully return to the polls and vote for the "lesser of two evils." We vote because people supposedly smarter than we tell us, EVERY VOTE matters, but deep down we doubt whether this is true.
The 2016 Presidential election was, in some ways, the Proletariat rising up in a great swell of ignorance to elect a man who promised to be different from the oligarchy that rules America. Donald Trump, now the forty-fifth president of the United States, has quickly cast aside his promises to working class Americans, choosing instead to fill his cabinet and federal jobs with family, friends, and shills for Wall Street. Political war is looming, and it remains to been seen if President Trump will avoid impeachment before being voted out of office in 2020. Not that this will matter if war-mongering Evangelicals and hawks get their way.
Senators John McCain and Lindsey Graham, along with numerous congressional Republicans and a few congressional Democrats, see violence as the answer for everything that hampers our pursuit of the mythical (and harmful) American Dream. Wrongly thinking that the American military cannot be defeated — forgetting the Korean Conflict, the Vietnam War, and our multiple wars in the Middle East — these bloody-handed politicians ignore the poor, collapsing infrastructures, declining wages, and out-of-control health care costs, all so they can spend over a trillion dollars for defense and national security — more than China, Russia, Britain, France, Saudi Arabia, India, Germany combined. Thirty-four percent of all military spending worldwide is attributed to the United States. Yet, according to President Trump and his minions, the military needs MORE money so it can rebuild itself after eight years of decimation under President Barack Obama. Trump has asked Congress to increase military spending by almost $60 billion, while at the same time drastically reducing funding for vital social programs, along with crippling the EPA, Department of Energy, and Department of Education — to name just a few.
Several weeks ago, President Trump released his proposed federal budget. For those of us who value social progress — along with clean air, water, and environmental protection — the budget released by President Trump and his sycophants is no less than a declaration of war on the working class and poor. Even worse, the Ayn Rand/Paul Ryan/Koch Brothers/Tea Party wing of the Republican Party doesn't think the President made enough cuts. By tanking President Trump's destruction of the Affordable Care Act (Obamacare), these white-sheet Libertarians let it be known that they will not rest until their corporate masters have absolute control and working Americans are reduced to numbers on a spreadsheet — means of production meant to enrich their overlords.
Try as I might to just enjoy the race, I can't. As an atheist and a humanist, I know that this life is the only one I have, and that once I am dead I will never see my loved ones again. I deeply love my family and friends, and I want them to have a happy and prosperous future. I want my grandchildren to have their own children without fear of being obliterated by violence, war, or terrorist attacks. I want them to have good jobs, nice homes, and all the trappings of the American way of life. I want them to be socially and environmentally conscious, believing that the whole world is their brother. Most of all, I want them to remember their father and grandfather as a man who wasn't afraid to speak his mind on the important issues of the day.
I have no idea if my words make a difference. There are days when I wonder if our world is engaged in a struggle that will ultimately lead to our extermination and I might as well turn on the TV, grab a bag of chocolates and a bottle of wine, and spend my nights mindlessly watching M*A*S*H reruns. It would be easy for me to think that the Borg of Star Trek fame have taken our world captive — You will be assimilated. Resistance is futile.
The sun finally set and my mind returned to the race track. The heat and feature races were exciting, well worth the $12 price of admission. After pulling into our driveway, I told my friend David, hey, we will have to do this again. He replied, sounds good. And then, as he walked away, I said, that is if Donald Trump doesn't get us nuked.