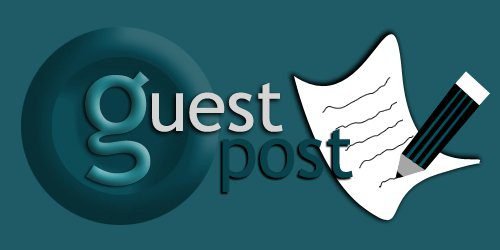 A Guest Post by Larry C
Over a century ago, upon reviewing the work of the white churches, Frederick Douglass had this to say:
Between the Christianity of this land and the Christianity of Christ, I recognize the widest possible difference—so wide that to receive the one as good, pure, and holy, is of necessity to reject the other as bad, corrupt, and wicked. To be the friend of the one is of necessity to be the enemy of the other. I love the pure, peaceable, and impartial Christianity of Christ; I therefore hate the corrupt, slave-holding, women-whipping, cradle-plundering, partial and hypocritical Christianity of this land. Indeed, I can see no reason but the most deceitful one for calling the religion of this land Christianity . . . .
White evangelicals have a real and deep reckoning coming. They have embraced exactly what Fredrick Douglass refers to as the bad, corrupt and wicked. This is not anything new. They have always done so. The white Evangelical movement has a long and dark history of racism, bigotry, misogyny, child abuse, and intolerance in general —  all of which are unchristian at their core.
I am not saying that all white evangelicals embrace these evils. Large and increasing numbers are rejecting these flaws and are instead finding a new path of greater love and tolerance for their fellow man. Still others are leaving the movement entirely. There is a wide diversity of beliefs under the umbrella of evangelicalism so it is very difficult to say anything that applies to all of them. Instead of trying to parse all the variations in the beliefs of these groups, it is easier to simply call those that still embrace the evils of the past as the "Religious Right."
It is those who still adhere to the conservative values of 150 years ago who are most being blinded to the harm that they perpetuate. The more conservative they are, the more they cling to the ideas of the past. When you fast forward to today and look at the beliefs and actions of the Religious Right, they are still rooted in bigotry, racism, misogyny, hypocrisy and intolerance. If you look at what is important to them today, you can see the basic values are still the same.
Movement of faith becomes movement of grievances. For the Religious Right, the big three issues are Abortion, LGBTQ rights, and evolution. They have been trying to overturn Roe v. Wade for decades. Their goal is to give local state governments the power to outlaw abortion, thus allowing the government to tell women what they can do with their bodies. To say that women don't have the right to decide for themselves is clearly misogynistic. They have been trying to overturn LGBTQ rights from the first moment these rights were affirmed by the courts. They want to be able to discriminate against them with no consequence. They want to be able to deny them seats in restaurants, service by businesses, and even health care. This is the same old racism we saw leveled against African Americans for centuries. Now, it's against gays. The last of the big three is evolution. The Bible has a creationist view of our origins. The Religious Right has been attacking evolution for a century, not simply because the story is different, but because it is incompatible with the bible. And the Religious Right is totally intolerant of any view that is incompatible with theirs. Their intolerance does not begin and end with evolution. It permeates virtually every core belief that they have, which leads to all the other issues we see with the Religious Right. This goes in lock step with their denial of science as a whole. Science is not biblical.
All of this would not really be a problem for the rest of us except for the fact that the Right has chosen a path of political power over religious persuasion. Political power can be wielded quickly. Persuasion takes time and patience. Political power can be wielded nationally while persuasion starts locally and only spreads nationally when locally successful. Persuasion has been largely a failure in expanding their views so the cudgel of the force of law has become the weapon of choice. They are less interested in changing minds and more interested in changing laws. They believe that they are doing "God's work." They believe this gives them the right to do anything regardless of the ethical and moral problems associated with it. In short, they have come to believe that the end justifies the means.
They raise huge amounts of money and embark on acquiring the political power that comes with the money. They forge relationships with governors, senators, lobbyists, leaders of industry, and anyone who can advance their agenda. They donate huge sums of money to political campaigns. Little by little they make moral compromises. One piece at a time, they sell their souls to the devil. They become duplicitous and dishonest. To that end they have made a devil's bargain. Their support of a man like Donald Trump is only the latest manifestation of this bargain.
Pastors of mega-churches amass fortunes on the donations of people who can ill afford to donate. We see them hawking "prayer cloths" and "holy anointing oil" supposedly blessed by God with the promise that God will answer their prayers if they buy this stuff. They preach the "prosperity gospel" telling their people that they will become rich and prosperous if they pray hard enough and donate enough money. The leaders of these movements become richer and richer while their spiritual worth becomes poorer and poorer. They preach Christian values to ensnare the followers and behind closed doors they behave as corruptly as the worst of us. From the sexual scandals of Jimmy Swaggert, Ted Haggard, and Jerry Falwell Jr. to the financial crimes of Jim Bakker and Ephren Taylor, they are as hypocritical as they can get. They have been seduced and corrupted by fame, money, and power absolutely. They continue to fleece their flocks of trusting followers week after week, year after year, becoming obscenely rich on the donations of the faithful. And for good reason, it's easy: They just tell their followers what they want to hear.
Week after week, year after year, the faithful hand over their money as if they were in a trance. Their trust in these charlatans is seen as a measure of their faith in God. In a sense, it is their reward for their naïve, childlike trust in these charismatic authority figures and their willingness to be deceived. It's easy to fleece them blind once you are seen as God's messenger. And the grift goes on and on. What do you get when you mix a conman preacher with sheep asking to be sheared? You get what you deserve.
It has been reported that child abuse is worse in the Evangelical Church community than in the Catholic Church, and like the Catholic Church, the leaders of the Religious Right would rather bury these cases than own up to them. There is a long history of sexual child abuse by the pastors of Evangelical churches and, so far, no real effort to confront it. Instead, the powers that decide the response choose to hide the abuse and blame the victim for reporting the abuse, thus abusing the victim a second time. This is being exposed by the Guidepost Solutions audit and report of 2022 to the SBC Executive Committee. Finally admitting that this is happening and dealing with this will be a major part of the coming reckoning.
Evangelical treatment of women is just as bad. For the sake of "biblical purity", they treat women like second-class human beings, worth less than a man. From their views on abortion to their beliefs that women should be totally subservient to their husbands, they see women as being less. Women are treated as less. Women are devalued as less.
A friend of our family, an evangelical, once characterized Democrats as "baby killers." She was completely oblivious to the fact that many Democrats are Pro-Life Catholics. She didn't comprehend that you could be Jewish and Pro-Life either. Her view is the prevailing view of evangelicals.
Their intolerance is like the blinders on a horse. Their view is deliberately narrowed; their understanding is simplified into black vs. white; us versus them; good versus evil choices. There is no room for gray areas; no understanding of other points of view; no room for tolerance. 
All of these sins of the Religious Right are coming to the surface in today's politics and are becoming ever more visible. This has never been more self-evident than in their unconditional support for Donald Trump, a man that stands 180 degrees opposite from everything that they profess to believe in. They are willing to support and defend separating immigrant children from their parents at the border and putting them in cages; a move that experts say will leave these children with lifelong emotional damage. By their support for the program separating the children from their parents, they enable destroying immigrant families, increasing violence against Muslims and other minorities. They support a man who lies with every breath, steals at every opportunity, and has no regard at all for the rule of law or the political norms that have made our democracy so successful. They support a man whose cruelty and lack of empathy harms everyone in his orbit. And they continue to support him in spite of the overwhelming evidence that he does not give a damn about their faith, their country, or anything else but himself. To think that they support Trump in spite of his values would be wrong. They support him because of his values. They support his racism, misogyny, and bigotry because these are also their values. It's not faith that decides their beliefs, it's the politics of racism, bigotry, and intolerance — intolerance that is systemic and pervasive. It's a longstanding bigotry that extends all the way back to our time of slavery. Evangelicals are perpetuating it to this day and they see in Donald Trump a strong man who will allow them to impose the worst in their nature on all of American society by the force of law. This is the bargain they struck with this evil man. This is what they have sold their souls for.
There is another aspect of the Religious Right that needs acknowledging, perhaps the most dangerous aspect. We see violence and militancy in the movement that is both striking and alarming. White Christian Nationalism has become a prominent part of their ideology. Instead of messengers of God, they see themselves as "soldiers of God." They see the world in a binary "us versus them" war of good versus evil, God versus the devil. As a result, they are prone to justify the use of violence to fight this war. The bombings and arson of abortion clinics are examples. The harassment of abortion clinic workers is an ongoing and persistent occurrence. The murders of abortion doctors such as George Tiller and Barnett Slepian are additional examples. Paul J. Hill, a Pastor, shot and killed Dr. John Bayard Britton (an abortion provider) in July 1994 in Pensacola, Florida. Before he was executed for the crime Hill stated "I'm willing and I feel very honored that they are most likely going to kill me for what I did," The Religious Right has adopted an end-justifies-the-means attitude that again, has roots that run long and deep in their history, and runs counter to all that is Biblical. Violence for political gain has become an accepted method of the Religious Right. Many of the rioters that stormed our capitol on January 6th were doing so with a religious motivation to "go to war" for God. After all, Trump is God's President.
The reckoning is coming. I believe that it has already begun. I see it coming in many forms. The unconditional support for Trump has alienated an entire generation of young evangelicals who not only reject Trumpism but reject the entire racist underpinnings that pervade the evangelical movement. The evangelical movement is losing the young at alarming numbers. The youth have seen the movement for what it is and many have moved beyond the tipping point and are leaving. It's not just the young. Many of the more progressive corners of the movement have already spoken out against the racism, bigotry, and misogyny in the movement. They have denounced Trumpism for what it is and have put their words to action. Political action groups and progressive publications are all starting to dot the otherwise red landscape. More and more, pastors and other church leaders are speaking out about how their movement has been corrupted by the pursuit of wealth, fame, and political power. They speak of how their movement has been enablers of racism, misogyny, bigotry and Trumpism.
Rod Dreher, writing in the American Conservative a piece called The Coming Christian Reckoning, says:
I expect that a number of congregations will be seized by a spirit of "wokeness" commensurate to how other congregations were seized by a spirit of #MAGA. It's all a false idol. All of it. The path out of this dark wood leads through pain and suffering. There's no doubt about it. The church is not the Republican Party (nor the Democratic Party) at prayer — and to the extent that it is, it deserves to die.
His words echo the growing awareness of how the movement has been corrupted by politics. This awareness is growing in strength and numbers, leading to a fragmentation of the Evangelical movement. Many are speaking out. Many more are leaving altogether.
In her blog, The LPM Blog, Beth Moore, a prominent and outspoken Evangelical leader, author, and founder of the Living Proof Ministries publicly said the following:
Some key Christian leaders 'had attitudes' that smacked of misogyny, objectification and astonishing disesteem of women and it spread like wildfire." She further goes on to say: "I came face to face with one of the most demoralizing realizations of my adult life: Scripture was not the reason for the colossal disregard and disrespect of women among many of these men. It was only the excuse. Sin was the reason, ungodliness.
In response to the support for Donald Trump, Beth Moore also tweeted in December, 2019, that "Evangelicalism as we knew it, as imperfect as it was because we are imperfect, passed away in 2016. History will plant its grave marker there."
Beth Moore has paid a heavy price by the Evangelical Southern Baptist establishment.  Not only has she been widely criticized for her views, but she has also been called a heretic.  She has been accused of being "at war with the Bible" and called a "rabid never-Trumper." She was so marginalized that in March of 2021 she left the Southern Baptist Church and joined the Anglican Church where she remains today.
Russell Moore, a prominent evangelical theologian and (former) member of the Southern Baptist Counsel was forced to resign his position on the SBC for criticizing Donald Trump in 2016. He was also a prominent critic of the way the SBC handled allegations of misogyny and sexual abuse within the church. Thousands of public comments calling him a Democrat and liberal and therefore an enemy of the evangelical world had the impact of shunning him from the church and evangelical community. Today, Russell Moore is a writer for Christianity Today magazine and a full-time theologian.
 Bruce Gerencser was an Evangelical Baptist pastor for twenty-five years in Ohio, Texas, and Michigan. In 2005 he left the ministry. In 2008 he left Christianity completely. His parting words on his blog in 2008 summed up the reasons for leaving simply and revealingly.
Dear God,
I can't pretend anymore.
I can't lie to myself anymore.
I can't lie to others anymore.
And most of all, I can't lie to You.
I still believe that You are the Living God.
I still believe Your Word to be Truth.
I still believe I am your Child.
But I can't stand some of Your Children.
Their hatred wounds.
Their self-righteousness cuts.
Their narrow-mindedness tears.
And I can't have those kinds of people in my life anymore.
What is a man to do when all that he has ever known is found to be a lie?
What is a man to do when hatred and self-righteousness are passed off as virtues?
What is a man to do when he can't find God where God should be found?
This man quits.
Today Bruce Gerencser writes a "post-Evangelical" blog. He identifies himself as a Humanist and Atheist.
Beth Moore, Russell Moore, and Bruce Gerencser are not unique. A growing number of former Evangelical leaders have left the movement and sometimes the Church as a whole, never to return.
 A slow shattering of the Evangelical movement is happening before our eyes. Instead of being centers of faith and religious thought, in the words of Peter Wehner writing in The Atlantic,
Evangelicals have become political, tribal and repositories of grievances. Their religious priorities have been replaced by political priorities. Evangelicalism is dying by its own hands and thru its own actions. Trump was not the root cause but was the accelerant that triggered a slow ember of resentment and fear of "the other" to explode into a raging fire. This fire will consume not only evangelicalism but is likely to consume the Baptist world as a whole. It's too late to put out the fire. There is little that the rest of us can do except wait until the fire has consumed all that it will and pick up the pieces. Until then, try not to get burned.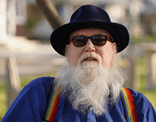 Bruce Gerencser, 65, lives in rural Northwest Ohio with his wife of 44 years. He and his wife have six grown children and thirteen grandchildren. Bruce pastored Evangelical churches for twenty-five years in Ohio, Texas, and Michigan. Bruce left the ministry in 2005, and in 2008 he left Christianity. Bruce is now a humanist and an atheist.
Connect with me on social media:
You can email Bruce via the Contact Form.
Your comments are welcome and appreciated. All first-time comments are moderated. Please read the commenting rules before commenting.