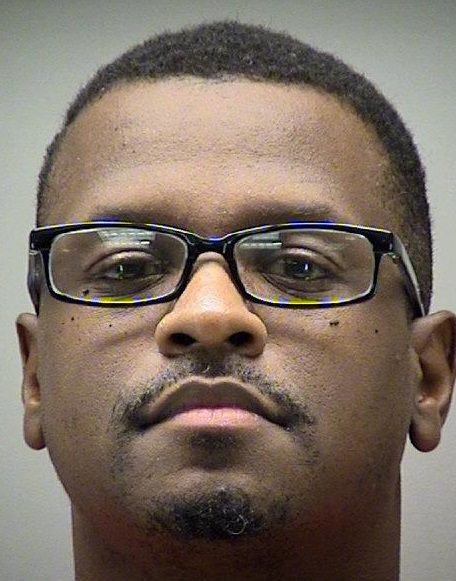 Last Friday, Torace Weaver, pastor of King of Glory Ministries Church in Dayton, Ohio, was sentenced to eighteen years to life for the murder of his two-year-old foster son.
A Dayton pastor and his wife were ordered to prison Friday for the murder and abuse of their 2-year-old foster son, Stanley Thomas III, who died Nov. 18, 2015.

Torace Weaver, 38, was sentenced to 18 years to life for the murder and endangerment of Thomas. He was awarded with 253 days of jail-time credit.

Shureka Weaver, 40, was sentenced to three years in prison for child endangerment. She earned 18 days of jail-time credit.

Both were found guilty last month by a Montgomery County Common Pleas Court jury. A packed courtroom gallery watched Friday's hearing.

Reading from the pre-sentence investigation report, Judge Mary Katherine Huffman said: "When asked about the victim's family, Mr. Weaver said, 'I am the victim,' " the judge said. "That is very disturbing to me, sir, that you categorize yourself as a victim in this matter."

Huffman said the stories Torace Weaver told to police on video were "preposterous" and at no time did they explain the 20 separate blows to Stanley's head of the serious burns to the boy's arm and backside.

"This incident wasn't intentional," Torace Weaver said, apologizing to his church, family, Dayton police and Montgomery County Children Services. "Looking back up on the burns, yes, I should have taken him to the hospital. … And I'm just saying I'm sorry."

Prosecutors said the foster child suffered a fractured skull, bruises, scars and burns. Initially, Weaver told police the boy fell off a table. Later, he said they had been playing "Superman" when the 2-year-old slipped and hit his head against a concrete wall.

….

"The case itself was heart-wrenching. It was a very difficult case," said Anthony VanNoy, Torace Weaver's attorney. "Your dealing with the most fragile of life — a 2-year-old child — and a person who has helped so many people in his capacity as a pastor."
King of Glory's website still lists Weaver as their pastor. His bio is as follows:
Pastor Torace Weaver was born October 19, 1978 in Hattiesburg, MS to Tonnie and Brenda Floyd. He is the only son lovingly surounded by four sisters. Of 40 grandchildren, he is the oldest grandchil of Mother Lizzie (Weaver) Hall.
At the age of five (5), Pastor Weaver was saved and filled with the Holy Ghost. At that time, he was a member of New Life Apostolic Church, in Hattiesburg. His move for the Lord drew his mother and sisters to church. He displayed the ability to lead others to Christ as just a small child.
In 1984, Pastor Weaver became a member of Magee Temple COGIC, also in Hattiesburg. While there, he received teaching and training for ministry under the auspices of the late Superintendent A.R. Magee. He was also a member of the praise team, choir and usher board. Pastor Weaver has always has a love for serving in the church.

Pastor Weaver, in 1997, moved to Dayton, Oh. As a member of Mt. Zion COGIC, he was under the leadership of Supt. Carl B. Norton. He served a choir director, praise team leader and youth pastor while attending Deliverance Temple Ministries inc., where Apostle Shelia Morrow served as pastor. He was an humble servant and also served on the usher and missions boards.
On February 21, 2008, God allowed Pastor Weaver to birth King of Glory Ministries Inc. For several months, Pastor Weaver and his daughter would be the only two in the building having church service as if there were hundreds of others members there in attendance with them. With a substantial membership today, Pastor Weaver continues to open the doors for Sunday morning worship, as well as Thursday evening services. He believes in living by faith and preached to empty chairs believing God would bring the people and He has done just that with room for many more.

Pastor Weaver was ordained an Elder and Pastor on February 8, 2009. King of Glory COGIC Ministries is one of many churches in the Cornerstone District, (Superintendent Louis Bradford). The district serves as proud members of the Ohio Northwest Jurisdiction under the leadership of Bishop Clifford L. Kimbrough Jr., Prelate. Pastor Weaver now serves as Chairman of the Cornerstone District.

An anointed man of God, Pastor Weaver's mission is to win souls to Christ, set the captive free from the clinches of hell, to mend broken hearts and to help individuals become delivered from oppression. He strives to continue the healing ministry of Jesus Christ. In six years of ministry, Pastor Weaver happily leads over 200 members. He knows who made it all possible and of this, he says, "To God be the Glory.

Pastor Weaver attended Dayton Job Corp. and Sinclair Community College. He studied nursing and has been at Kettering Medical hospital serving as a Orthopedic Tech for the past 15 years. He is married to his first love, Shureka (NaTisha) Johnson-Weaver. He is the father of two children, Gabriella Weaver and his son, Torace Weaver Jr. (T.J.).

His expectation for his family, church and community is to grow higher and delve deeper in the Lord.
I suspect Weaver's "expectations" have dramatically changed since he was found guilty and sentenced to eighteen years to life in prison.