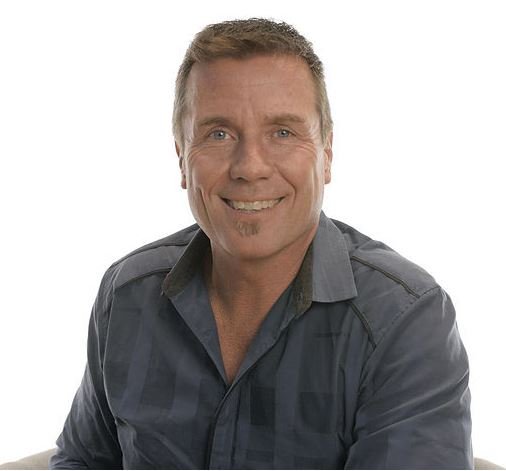 The victim has made a live video statement here. PLEASE take the time to watch it. Also, PLEASE read Why Women "Let" Pastors Take Sexual Advantage of Them.
Mitchell "Mitch" Olson, pastor of Grace Ministry Center in Kimball, Michigan, stands accused of sexually assaulting a woman he was counseling during an anointing ritual. When asked about the accusation, Olson said his hand may have — are you ready for it? — slipped in the anointing oil.
A young woman went to investigators at the St. Clair County Sheriff's Office and said she went to her pastor asking for help getting forgiveness for her sins.

He offered an anointing ritual but what happened during that ritual has her believing she is a victim of sexual assault.

Justine Morden says she worshipped at Grace Ministries in Kimball for years.

Last year she decided she wanted to repent for her sins, strengthen her relationship with god, and get more involved – so she met with Pastor Mitch Olson for counsel.

"I trusted him. He has been my pastor since I've been in 6th grade," Morden says.

He told her he could cleanse her of her sins with an anointing ritual – but he didn't have anointing oil at the church.

That evening she says he wanted to come to the then 19-year-old's apartment. He said he could anoint her.

However she says he told her because she had committed sexual sins – he would have to anoint sexual parts of her body.

When her mother told her that is not how the anointing ritual should be – she says she was shocked.

We went to the church to ask to speak with the pastor.

When confronted, according to an investigative report, a church board member said the pastor told him his hand may have slipped in the oil.

During a board meeting the pastor said it was an unusual ritual – because it was an exorcism, not an anointing.

"I was completely shocked that he would have the audacity to say this," Morden says." No, I am not possessed."

When asked if he touched Justine inappropriately by police, his answer according to the police report was "No. No. No."

The prosecutor received the report Tuesday and says a decision on charges is to be made in as soon as two weeks.
The Marysville woman [Justine Morden], who then lived alone in a Port Huron apartment, said she was not happy with the way she was living her life and wanted to do something to get closer to God. She began seeking counseling from Olson, she said. She had known him since she was in middle school because her parents were dedicated members at Grace Ministry Center, 4731 Lapeer Road, Smiths Creek.

Olson suggested she be anointed to cleanse her of her sins. He said he didn't have anointing oil at the church during a meeting in July 2016, but told her they would make time for the procedure. The practice of anointing is a religious ceremony that typically involves crowning subjects with oil.

"Later on that night, around like 8 or 9, he texted me and asked what my address was," the alleged victim told the Times Herald. "I gave him the address and didn't think anything of it since I trusted him … He got there and said, 'I have the anointing oil if you want to be anointed,' so I said 'OK.'"

According to the police report, "Olson then said a prayer and placed oil on her head, Olson then did the same on (her) shoulders. Olson then asked if he could put the oil on her breasts (she) said yes and Olson put his hand down the front of (her) shirt making skin to skin contact with (her) breasts. Olson then put oil on (her) stomach/mid-section. Olson then asked he could put oil on (her) buttock, (she) responded yes. Olson then put his hand down the back of (her) pants and made skin to skin contact with (her) buttock cheeks. Olson then asked if he could put oil on (her) pubic area (front of pants), (she) responded yes. Olson then put his hand down the front of (her) pants and made skin to skin contact with (her) pubic region. Olson then touched (her) knees and ended with her feet."
Grace Ministry Center board member Gordon Farnsworth does not dispute that Mr. Olson anointed the victim and touched her on her breasts and pubic region, but said that "the intent and extent of the touching" is in dispute, according to the police report.

Grace Ministry's board conducted a disciplinary hearing in March attended by Mr. Olson, the alleged victim and the victim's stepfather, and the resulting action was a mere "slap on the wrist," according to the stepfather, who recorded the proceedings.

WXYZ reported that Mr. Olson in the same board meeting described the anointing ceremony as an exorcism as he considered Miss Morden possessed.

"Do you want your daughters coming to this church where this could possibly happen … I feel like it (has) been covered up," he said, the Times Herald reported.

According to the police report, Mr. Olson's misconduct may not be an isolated incident of impropriety involving a member of his flock: Another young woman has come forward to relay an incident from four years ago when the pastor attempted to record her changing her clothes on a cellphone left in a church changing room.

Prosecutors are currently reviewing the evidence and will decide on whether to move forward on the case in the next few weeks, WXYZ reported last Wednesday.

Meanwhile, the Times Herald is requesting that other individuals who have either a "story of sexual assault or of an inappropriate occurrence" to contact the paper's investigative reporters.
Update
Black Collar Crime: Pastor Mitch Olson Slips Out of Criminal Charges
An October 23, 2017 news report published by The Times Herald states:
A civil lawsuit was filed in St. Clair County Circuit Court on Friday against Grace Ministry Center in Kimball Township and its former pastor Mitch Olson.

The suit was filed on behalf of the woman who accused Olson of groping her during a religious ceremony. The suit seeks in excess of $25,000. Allegations against Olson include battery, assault, intentional infliction of emotional distress, fraud, breach of fiduciary duty and negligent infliction of emotional distress. Allegations against Grace Ministry Center include negligent supervision, negligent retention, negligent infliction of emotional distress, and violation of the Elliott-Larsen Civil Rights Act.

The lawsuit comes after the St. Clair County Prosecutor's Office declined to bring criminal charges against Olson after he was accused of sexually assaulting the woman, 20, of Port Huron. A police report was filed in August that stated Olson placed his hands on the woman's breasts, buttocks and pubic area during an anointing ceremony inside her apartment.

Olson resigned from his position at the church on Oct. 8, according to a recorded farewell letter he read to church members. Olson was served with the lawsuit on Sunday at Grace Ministry Center during his farewell gathering.

Olson told the Times Herald on Monday that he looks forward to defending his church and himself in court.

"I was served with a lawsuit filed by the plaintiff in this case (Sunday) evening at Grace Ministry Center, a church I founded and served for nearly 11 years and am no longer a part of due to the false allegations of the claimant," he said. "My heart aches that this person, who was never a member of the church and whom never had counseling from me, would deliberately lie and use the judicial system to advance a personal agenda at the cost to a church who has faithfully served this community for decades. I am left with only one choice: to vigorously defend the church and myself in this matter. We look forward to defending this case in court and restore our reputations that have been so grievously ruined by this person."

The lawsuit states that "Defendant Mitchell Olson coerced (the woman) on multiple occasions to submit to unwelcome touching, including to touching of her breasts, buttocks, and vagina under her clothing … Plaintiff was fraudulently coerced into believing that the offensive touching was necessary to the anointment and an essential extension of her counseling because of the counselor/counselee relationship Plaintiff and Defendant maintained at the time of the incident and Plaintiff's consent was therefore not voluntary .. Defendant Mitchell Olson's actions caused Plaintiff (the woman) irreparable physical injury and emotional harm."

The lawsuit stated that Olson falsely represented his action. The lawsuit also states that the incident has caused the woman much emotional and mental strain.

…..

The church is also being sued for alleged negligence in how it handled the report of the assault. The lawsuit claims that the church failed to protect the woman when the church board declined to take action against Olson.

The last claim argues that the church was in violation of the Elliott-Larsen Civil Rights Act because Olson targeted the woman because of her gender.

"It's clear that Pastor Olson targeted the victim because she was a young woman," said Kathleen Garbacz, one of the non-profit attorneys representing the woman. "Not only has this been devastating for her personally, but we want to send a clear message that women should be safe from these kinds of horrors in all places, but especially in places of faith and counseling."

….