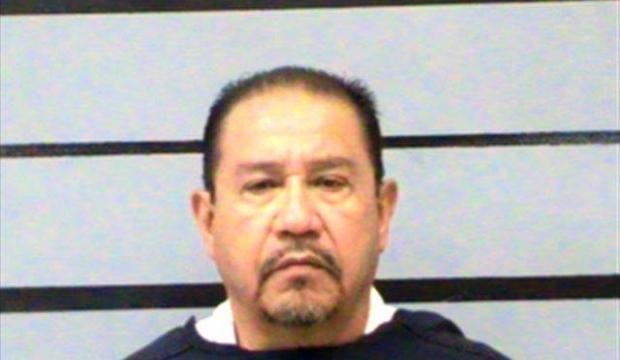 Amado Miranda, former pastor of Agape International Baptist Church, is on trial, charged with "sexually abusing a 9-year-old parishioner at his church."
Gabriel Monte, a reporter for Lubbock Online, writes:
Testimony began Tuesday for the trial of a 17-year-old indecency with a child case in which a pastor is accused of sexually abusing a 9-year-old parishioner at his church.

Amado Miranda, 68, pleaded not guilty to two counts of indecency with a child by sexual contact, which carry a punishment of two to 20 years in prison.

Miranda is accused of sexually molesting the girl in 2000, however, prosecutors said the abuse began in 1999. Police investigated an outcry the girl made in 2004 and Miranda was arrested and indicted in 2005. Prosecutors presented jurors with a timeline to explain the 12-year delay in trying the case.

Court records showed Amado was released on bond set at $25,000 after his arrest. In April 2006, Miranda's bond was surrendered after he failed to show up for court to enter a guilty plea on the case. Miranda's scheduled guilty plea was not revealed to jurors during the trial.

A warrant for his arrest was issued and he was was arrested in 2008 in El Paso and was again released on bond, which was raised to $30,000.

He forfeited his second bond in December 2008 after failing to keep in contact with his bonding company and a warrant for his arrest was issued in May 2009. However, he wasn't arrested until May 13, 2016, in El Paso by U.S Customs and Border Protection agents. He was taken to the Lubbock County Detention Center in July 2016 where he remains and his bond is set at $100,000.

In his opening statement, Miranda's attorney, David Martinez, told jurors to expect his client to testify he did not molest the girl and that the accusations came from a girl who belonged to a family that was burdened with problems. He said Sugar Land detectives coerced a confession out of his client, who was not advised of his Miranda Rights during the interview.

The girl, who is 26 now, told jurors Tuesday that her family met Miranda through her aunt in 1999 and they began attending the Agape International Baptist Church on East 82nd Street where he was the pastor.

The woman said she and her three cousins would be taken to the church by Miranda on the weekdays. She said Miranda made them call him "Abuelo" and he once gave her a Barbie doll as a Christmas present. She said she was the only child among the cousins to get a gift from him.

She said she and her cousins would play in a playroom or take turns using the office computer at the church. She would often be the last one to use the computer and would be alone with Miranda while her cousins were in the other room.

She said Miranda had her sit in his lap while she was on the computer and slid his hand under her skirt and touch her genitals. The abuse happened multiple times, she said, and she tried to get out of going to the church but was forced to go by her grandmother. She said every time she spent time at the church she expected to be molested.

….

An episode that stood out to her was when Miranda told her he had a present for her in his pocket and made her reach inside it. She said she touched Miranda's genitals through a hole he had cut in his pocket.

She said she didn't tell anyone about the abuse at the time because she was afraid no one would believe her as Miranda had a strong relationship with her family.

In 2000, Miranda left Lubbock for another church in Sugar Land. Four years later, the girl made an outcry to her parents and to a school counselor. She said her grandmother told her Miranda had called and asked to stay with them for a few days while he was in Lubbock. Upon hearing the news, the woman said she began getting flashbacks of the abuse, became depressed and often cried unexpectedly.

….

Former Sugar Land police Det. Marshall Slot, who now works as a security consultant for an energy company, said he interviewed Miranda in April 2005 with the help of another police department employee who served as a translator. A three-hour recording of the interview was played to jurors.

Miranda's attorney objected to the admissibility of the interview, saying Slot never read his client his Miranda Rights. Slot said he was not required to read the warning since Miranda was not under arrest at the time of the interview. Slot could be heard telling Miranda multiple times during the interview that he could leave at any point.

During the first hour of the interview, Miranda said the girl and her cousins would spend time at his church after hours, but he denied abusing the girl. He said he believed the girl and her family misinterpreted his displays of affection.

….

About two hours into the interview, Miranda could be heard admitting to touching the girl inappropriately and making the girl touch his genitals.

"I would run my hands where I shouldn't have," he said. "It was just a moment of madness."

….