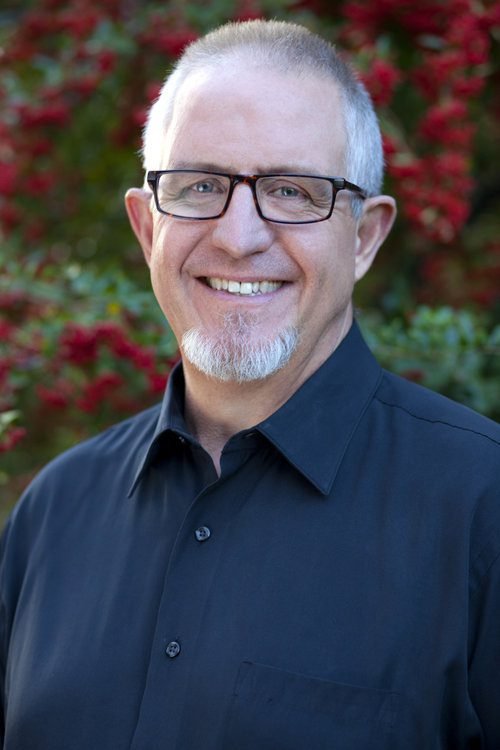 Rick Stedman, an Evangelical pastor, recently wrote an article for Fox News that asked the question, Where is God in the Terrible Tragedy in Houston? I tackled the same question last week in a post titled, Hurricane Harvey: Where is God When the Flood Waters Rise? I concluded that not only did God — if the Bible is indeed true — send Hurricane Harvey, he is directly and completely responsible for all the death and destruction. If God is, as the Bible says he is, the divine weatherman, then he alone is responsible for what we humans call "acts of mother nature" or "acts of God." In the aftermath of Harvey, humanity at its best was on its display as strangers helped and rescued strangers. Over the coming months, humans will continue to help Houston and coastal Texas recover from the devastating rains and flooding.
Stedman sees "God" in the rescue and recovery activities. Since we are all created in the image of the Christian God, Stedman theologically theorizes, this means it is God doing all the rescue and recovery work we see currently going on in Texas. Stedman writes:
When hurricanes like Harvey devastate so many lives, where is God?

That's a really good question—one which I've heard whenever a hurricane, tornado, or tsunami wreaks havoc—and it deserves an honest, though maybe surprising answer.

It's been said that tragedies bring out the best in people, and that certainly is the case in Houston. In addition—and here is my answer to the question posed above—tragedies bring out the imago in people, the biblical claim that humans are created in the image of God.

We've all seen the stirring TV images of people helping others in Houston. What some fail to see is the reflections of God's own character in these moving images.

Compassionate volunteers helped nursing home patients flee before the rising waters inundated their residences. Did the volunteers always act this compassionately in the past? Or did the enormity of the crisis bring their true design, based on God's love, to the surface?
In moments of crisis, Stedman asserts, God bubbles up to the top of our lives, leading us to act compassionately towards those who are suffering. Stedman, of course, has no evidence for his claim other than he believes it and the Bible says so.
I propose we put Stedman's assertion to the test, say later this week when Hurricane Irma blows through Florida. Instead of humans opening up their checkbooks and making donations, gathering needed supplies, or traveling to Florida to aid rescue efforts, we should do nothing. Let's let go and Let God. Let's allow the Almighty, the Creator of Heaven and Earth, the Sovereign ruler of All, and the Savior of humankind, take care of Florida. Instead of opening up our hearts to Florida, let's stay home and busy ourselves with watching college and professional football. Surely God, who balances the universe on his index finger and knows how many hairs are on seven billion heads, can alleviate the suffering and meet the needs of Floridians. You Go, God, I say. Does anyone doubt that Floridians would suffer greatly if everyone who could help didn't and stayed home?
I don't doubt for a moment that many of the people who help in time of human need, do so out of religious motivations. That said, their doing so doesn't mean that the Christian God exists. Humans are capable of doing all sorts of things out of motivations that are untrue. I readily admit that millions of Americans find great value, help, and hope through believing in the existence of God. The same could be said of most of the world's religions. However, this in no way proves the existence of God. Surely, Bruce, you don't believe millions upon millions of people act benevolently out of belief in a lie? Yes, I do. History is replete with examples of humans being motivated to do good (and bad) things because of their commitments to religious, political, and secular ideologies. The Mormon Church, for example, is considered by most Evangelicals to be a cult. Yet, fifteen million Mormons worship a God that Evangelicals say is a fiction. Evangelicals say the same the about all other Gods but theirs. This means that non-Evangelicals who act benevolently in times of need and crisis are doing so out devotion to false Gods.
Stedman spends a few moments taking a cheap shot at atheists. Stedman writes:
Think about it: if atheistic materialism is true, don't you think we would have become used to death in 3+ billion years of life on planet Earth? Wouldn't we have settled the case that human deaths are par for the course and shouldn't trouble us more than the death of a plant or pet?
Stedman is evidently ignorant of the fact that thinking, reasoning homo sapiens have been around for less than 500,000 years. As far as getting used to death, while most atheists may be quite stoic and matter-of-fact about the natural process called death, we certainly haven't gotten used to it, and neither have Christians. No one likes facing the prospect of death, of losing people they dearly love. Christians try to placate their feelings by believing in the afterlife and heaven — a time and place when God's faithful will be rewarded with an eternity of prostrating themselves in worship before God. Christians deal with death by resting on the promise of Heaven. Jesus — putting his carpenter skills to use while waiting for his Father to tell him it is time for the rapture — is busy building rooms in the Trump Tower of Heaven® for every person who has the right beliefs. While death causes sadness for Evangelicals, they know — or so they think, anyway — that in the not too distant future their room will be ready and they will be reunited with Christian loved ones who have gone on to Heaven before them. (This thinking, by the way, is a gross distortion of orthodox/historic Christian theology concerning death and resurrection.) Death, then, becomes somethings that must be endured, with a divine payoff awaiting beyond the veil.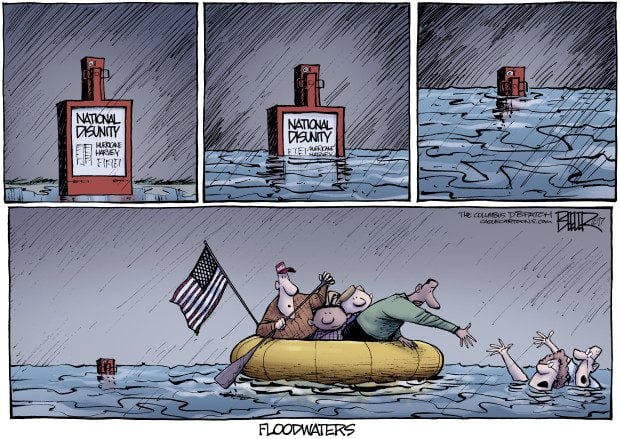 Atheists, of course, do not believe such nonsense. Ever the realists, atheists know, based on the evidence at hand, that humans only get one stab at this thing called life. There is no afterlife, no second chances, no heaven or hell. When death comes knocking at our doors, that is the end for us. All that matters, then, is this present life. Unlike many Christians who devalue the present in hope of finding great reward beyond the grave, atheists embrace life with gusto, knowing that dead people — Jesus included — don't come back to live. Every homo sapien who has ever walked upon the face of planet of earth has died, or will die in the future. Cemeteries are poignant reminders of the permanence of death. Living in denial of these facts doesn't change them. Death will, one day, likely sooner than later, come calling for each and every one of us. Knowing this, how then should we live? If we care about our parents, grandparents, children, grandchildren, extended family, friends, and neighbors, how should we respond when the Hurricane Harveys of life come our/their way causing heartache and destruction? Why, we act and do what we can help others. Why? Because we love them and desire a better life for those who are important to us. We can extend this farther to people we don't know. Surely, atheists and Christians alike want to see suffering alleviated and wrecked neighborhoods returned to wholeness. Must we believe in God to care?
Stedman admits that it "appears" that God is nowhere to be found as we survey the havoc wreaked on Texas by Hurricane Harvey. However, according to Stedman, appearances can be deceiving:
God is not absent but is very, very subtle. He hides himself in plain sight, but can be found when we learn how to decipher the clues that point toward his presence. And the clues are abundant right now in Houston.
In other words, God is playing a game of hide and seek. We can't find him, but, Stedman assures us, God is here, there, and everywhere. Stedman sounds like man who is tripping on LSD. He is seeing pink elephants where there are none. Stedman needs to see God lest his absence invalidates his theological beliefs and renders moot his assertion that God is alive and present in our day-to-day lives.
As an atheist, I believe in giving credit to whom credit is due. When God shows up and does the work, I will gladly give him the credit. Until then, I plan to continue to praising and thanking my fellow human beings for the good they do. They alone deserve my praise and thanks.
The next time Stedman talks with his God, perhaps he can ask him WHY he sent Hurricane Harvey to start with? Explain to inquiring minds, Pastor, why your God caused so much suffering, devastation, and death. Did he do what he did so Christians would look good or have something to do besides watching football? If the Christian God is the compassionate, caring deity Stedman says he is, why doesn't the Big Man Upstairs make sure the weather everywhere is as sunny and delightful as San Diego? From my seat in the atheist pew, it is hard for me to see a loving, caring, compassionate God at work in his creation. If I were God, I certainly wouldn't have sent a Hurricane Harvey to Texas just so I could give them a test. In my mind, those who could alleviate suffering and don't are the worst of people (and gods). The good news is that most Christians are far better people than their God. And hand in hand with atheists, agnostics, and people who worship other deities, Christians can help to make the world better for all who will come after us.