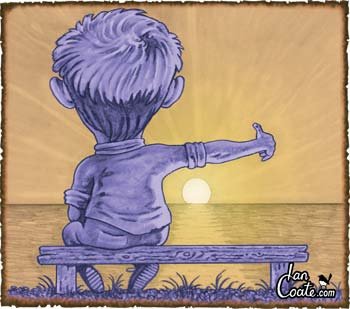 I recently received the following email via my photography website:
So, when you were a Christian, did you have a relationship with the Lord? And if you did, did you not study the bible, asking Him how you should apply what is written into your life? Did you not realize all the he said, she said of different Christian religions is all man made, laws and rituals (earthly confusion I think making others/us separated from God ) and not to be our basis for judging one another, because that is God's job anyways.

I was raised catholic. I married a divorced Lutheran, and my scales were slowly being removed, as my mother in law told me, you know there will be others besides catholics in heaven…that rocked my world. . Fast forward 25 years of living in Houston Texas and many different Christian churches, all having nuances that makes them their label, but the church began when Jesus started preaching? Or died? I don't really know, but does that affect my salvation? I believe no one shall come to the Father except through the Son. So, how did you break off your relationship with Our Lord? You know, He's never let go of you and there's nothing you can do to separate His love for you. I'm glad I don't have it all figured out, because I bet you don't have peace if you're still lost in this stuff you're trying to hold onto. Pride is a sneaky thing. But God loves His perfectly imperfect children.
Let me see if I can unpack some of what the letter writer says and asks, hopefully providing adequate answers to her questions.
The letter writer asserts that once someone becomes a Christian Jesus holds on to them f-o-r-e-v-e-r. She tells me that nothing can separate the believer from the love of Christ. Romans 8:31-39 states:
What shall we then say to these things? If God be for us, who can be against us? He that spared not his own Son, but delivered him up for us all, how shall he not with him also freely give us all things? Who shall lay any thing to the charge of God's elect? It is God that justifieth. Who is he that condemneth? It is Christ that died, yea rather, that is risen again, who is even at the right hand of God, who also maketh intercession for us. Who shall separate us from the love of Christ? shall tribulation, or distress, or persecution, or famine, or nakedness, or peril, or sword? As it is written, For thy sake we are killed all the day long; we are accounted as sheep for the slaughter. Nay, in all these things we are more than conquerors through him that loved us. For I am persuaded, that neither death, nor life, nor angels, nor principalities, nor powers, nor things present, nor things to come, Nor height, nor depth, nor any other creature, shall be able to separate us from the love of God, which is in Christ Jesus our Lord.
This means that if I was ever truly a Christian, I still am. No matter what I say or do, Jesus still loves me and has a wonderful plan for my life.
Based on her questions, I suspect that the letter writer has some doubts about whether I truly was ever a saved, sanctified, bought-by-the-blood Christian. She asks, did you have a relationship with the Lord? Of course I did. For most of my life, I was closer to and more intimate with Jesus than I was with my wife. I loved Jesus more than I loved my spouse and children. Jesus was the be-all and the end-all, the first and the last, the alpha and omega. I spent time daily talking to Jesus and reading his favorite book — the King James Version of the Protestant Bible. No one ever doubted who Bruce Gerencser put first in his life. I know Polly didn't, and it wouldn't have surprised me if she had divorced me, alleging neglect. I am grateful that she didn't, and now I have the opportunity to show her who it is I really, really, really love, worship, and adore.  And no, I am not talking about my camera equipment — which Polly calls my girlfriends.
The letter writer also asks if I studied the Bible and sought to apply its teachings to my life. I sure did, day in, day out from the age of fifteen to the age of fifty. The word of God was an ever-present reality in my life. I studied, memorized, and practiced its words. As many aging ex-Christians with fading memories do, I have a hard time remembering what I watched on TV last night, but I can quote hundreds of Bible verses I memorized decades ago — all the way back to age five. As a pastor, I spent, on average, more than twenty hours a week reading and studying the Bible. From such studious endeavors, I bathed myself in THUS SAITH THE LORD. I preached thousands of sermons and shared the gospel of Christ with hundreds and hundreds of people. Simply put, I was all in when it came to following Jesus (as anyone who knew me at the time will tell you).
The letter writer wonders if I have peace. Yes and no, When it comes answering the question, do gods exist, I have no worries or concerns about saying NO. I am at peace with my atheism and humanistic beliefs. I have no fears of judgment or hell. So, from this perspective, I am at a Gandhian-level of peace. That said, I can't say that I am totally at peace. An orange-haired megalomaniac sits in the White House, tweeting out nuclear threats to North Korea and threatening to obliterate Iran. Our toddler-in-chief is bent on undoing all the social progress of the past hundred years, also undoing every good thing accomplished by the Kenyan usurper Barack Obama. Trump continues to stoke racial hatred, using social media and stump speeches to embolden the KKK, Nazis, and White Supremacists. Add to this Trump's continual lies, his war on the middle class and the poor, and his attempts to drastically increase defense spending, and I would say there is plenty going on to make me worry about the future. As I hear of black men being gunned down in our streets and watch a Congress so neutered by the gun lobby that they can't past meaningful firearm reform, I fear what may happen tomorrow. When I hear demands from right-wingers that all Americans bow in fealty to God, flag, or a song, I wonder what will happen if these same people gain control of the judiciary. So, from this perspective, I do not have peace.
I am sixty years old, and most of my life is in the rear-view mirror. My children and grandchildren, however, have much road to travel before reaching home. I want them to have a better tomorrow, one where love, peace, and justice prevail. So while current events worry the heavenly hell out of me, I am committed to doing all I can to make the world a better place to live. One way I do so is to lay an ax to the bare root of Christian Fundamentalism, hoping that, in time, this tree of hate and bigotry will come crashing to the ground.
About Bruce Gerencser
Bruce Gerencser, 60, lives in rural Northwest Ohio with his wife of 39 years. He and his wife have six grown children and eleven grandchildren. Bruce pastored Evangelical churches for twenty-five years in Ohio, Texas, and Michigan. Bruce left the ministry in 2005, and in 2008 he left Christianity. Bruce is now a humanist and an atheist. For more information about Bruce, please read the About page.
Bruce is a local photography business owner, operating Defiance County Photo out of his home. If you live in Northwest Ohio and would like to hire Bruce, please email him.
Thank you for reading this post. Please share your thoughts in the comment section. If you are a first-time commenter, please read the commenting policy before wowing readers with your words. All first-time comments are moderated. If you would like to contact Bruce directly, please use the contact form to do so.
Donations are always appreciated. Donations on a monthly basis can be made through Patreon. One-time donations can be made through PayPal.