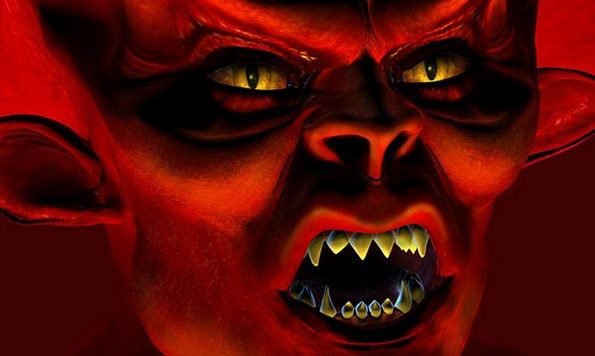 Twice in the past week, Independent Fundamentalist Baptist (IFB) preachers have told me that I am demon possessed; that I never was a Christian; that I was a deceiver and false prophet. Today, in an article for The Christian Post titled Can Christ-worshipers turn into demon-worshipers? Evangelical Calvinist John Piper had this to say about people like me:
No genuinely called and justified Christian ever falls away into demon worship — not permanently, anyway.

….

[Piper said the question pertained to people] who've been in the church for years and are outwardly identifying as Christian and yet are not truly born again and end up being swept away into the teaching of demons.

….

The danger of seduction by deceitful spirits and teachings of demons is always present throughout this fallen age, from the time of Jesus till Jesus comes back. They're always there. But there will be a greater temptation as the end of the age approaches and the Lord draws near.

….

Because of the increase of wickedness, the love of most will grow cold, but the one who stands firm to the end will be saved.

In other words, the mystery of lawlessness will have a huge impact on nominal Christians, whose love for Christ is shallow and unreal. They will grow cold. Their resistance to the deception of demons will give way and they will not endure to the end.
Devout followers of Jesus are leaving Evangelicalism in droves; people who were pastors, evangelists, missionaries, youth leaders, worship leaders, and college professors, to name a few. These folks dedicated their lives to worshipping and serving Jesus. Everything in their lives said to the world, "I am a born-again child of the living God." When critics are asked for evidence to justify their harsh criticisms, none is provided. Instead, unsubstantiated accusations are leveled against former servants of the Most High.
The root problem is theological. The IFB preachers mentioned above believe that once a person is saved, he can never, ever lose his salvation. Piper, a Calvinist, believes this too, but with this caveat: a believer must endure (persevere) to the end (death) to be saved. The first fifty years of my life testify to faith in Christ; to devotion to God, the Word, and the church. Years ago, a family member said to another, upon hearing of my deconversion, "If Butch isn't a Christian, nobody is." I have had former congregants tell me that they could no longer be friends with me; that they find my story disconcerting, causing them to doubt their own salvation. Fourteen years ago, a dear preacher friend of mine begged me to keep quiet about my loss of faith. He feared that some people upon learning of my deconversion, could become so troubled that they too would lose their faith.
People who knew me are left with an irreconcilable conundrum. They listened to my preaching and observed my behavior. They know I was a Christian in every way. Yet today, I am an outspoken atheist; an enemy of God; a mocker of all things holy and true. My writing repudiates everything I once believed. Some former associates believe I am still saved — just backslidden; that I will either one day return to the faith or God will severely chastise or kill me. Other associates, those of Arminian persuasion, believe I have fallen from grace; that I once was saved, and now I am not.
Preachers such as the aforementioned IFB pastors and John Piper take a different tack. Instead of acknowledging my past devotion to Jesus and the testimony of scores of people about my love for God, they dismiss my story out of hand, saying that I was never what I and others say I was. These critics only know me from afar, yet they feel more than qualified to render judgment. What they are, in effect, saying is that I am lying about my past and that the people who speak glowingly about my preaching and love and care for others are misinformed or deceived. In their minds, I have always been a deceiver, someone who, at the very least was and is influenced by the Devil and demons, or actually possessed by demons.
I get it. My story and those of other ex-preachers and church workers are troubling and challenge the assumptions many Evangelicals have about people who leave Christianity. "How can these things be," they say to themselves, and instead of taking a hard look at their theological beliefs and presumptuousness, they take the easy way out by calling former believers names or claiming they are demon-possessed. Anything except wrestling with why an increasing number of devoted followers of Jesus are exiting the church stage left, never to return.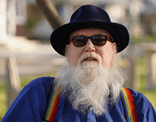 Bruce Gerencser, 65, lives in rural Northwest Ohio with his wife of 44 years. He and his wife have six grown children and thirteen grandchildren. Bruce pastored Evangelical churches for twenty-five years in Ohio, Texas, and Michigan. Bruce left the ministry in 2005, and in 2008 he left Christianity. Bruce is now a humanist and an atheist.
Connect with me on social media:
You can email Bruce via the Contact Form.
Your comments are welcome and appreciated. All first-time comments are moderated. Please read the commenting rules before commenting.