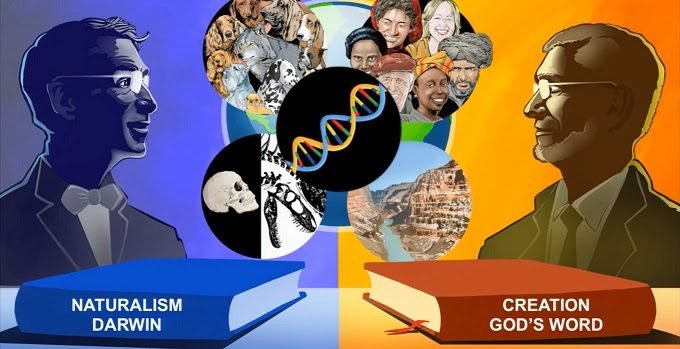 Fundamentalist Christian:
Everything from the creation to the resurrection became possible once the sciences took on their true form and place, as mere human experience writ large.…Once the people built a tower to the sky; it did little for their spiritual well being. So my reading of the Bible is painfully literalistic. When I see it read that Jesus Christ has physically risen from the dead, I take it as teaching what it is saying. I don't have a poetry that can carry that event without some real blood and asphyxiation. Without a real death and resurrection I could not be a Christian, the way some cannot be a Christian with it. I don't, contrary to many, have any good reasons to think that something like that cannot happen, even if I have good reason to understand that it does not usually happen.
There are no rules of the universe that say, "people can't rise from the dead." Those kinds of rules are limitations drawn from the narrow breadth of human experience and common habit. There is no evidence for them.
Gary:
If we follow this line of thinking, no claim, regardless of how fantastical, should be dismissed by modern, educated people if the claim comes from someone's holy book. Anything is possible, so nothing can be ruled out. If the literal interpretation of a passage in the Christian Bible says that the universe was created in six days, it was created in six literal days, regardless of what science says on that issue.
Science states that the earth revolves around the sun, but that isn't what Joshua seemed to believe in the Old Testament. If we follow our Christian's thinking above, it is perfectly rational to believe that the sun DOES revolve around the earth; the apparent evidence suggesting heliocentricity is simply a mirage, created by God to humble and confuse the wise. So maybe we should force NASA and other governmental space and science agencies to abandon heliocentricity based on the literal reading of this biblical text.
How can a modern society function with such a mindset? Imagine if all US government agencies were forced to yield to those who hold a literal interpretation of every statement in the Old and New Testaments as historical fact. What a disaster! Life would be chaos! We would revert to a primitive people, afraid of our shadows for fear of conniving devils and demons.
No one can claim that science, and the scientific method used by science, is the one and only source of truth. But we can claim that the scientific method, to date, has proven to be the most reliable method of discovering how our universe operates; far better than the literal interpretation of the Bible or any other ancient holy book.
As for me and my house, we will stick with science!
— Gary, Escaping Christian Fundamentalism, Should Christians Believe Biblical Claims Which Contradict Scientific Evidence?, October 2, 2017