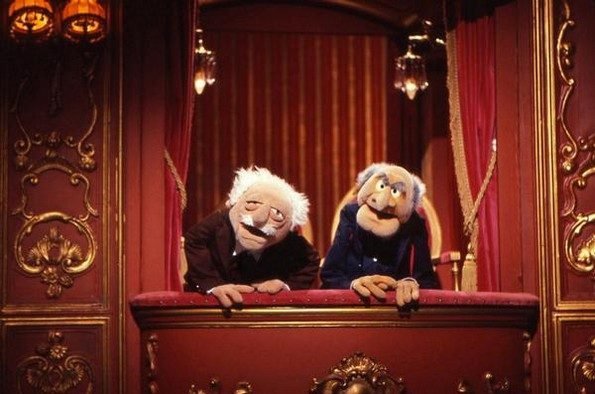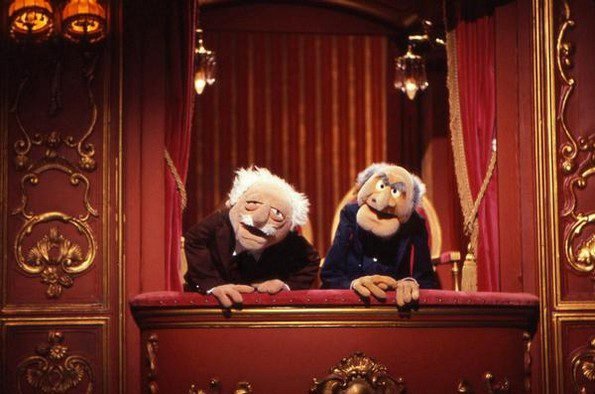 Today, I received the following email from an Evangelical man named Alex. My response is indented and italicized and indented. All spelling and grammar in the original.
I've read a lot of your site over many months, it is certainly an interesting read, though to a Christian, very sad to hear.
As is my custom, I checked the server logs to see how many times Alex visited this site and what he read. According to the logs, Alex, who hails from England, visited the Life and Times of Bruce Gerencser fifty-three times. Not bad, considering the fact that most Evangelicals who leave preachy comments or send me preachy emails read one or two posts before sharing with me what the Lord laid upon their non-existent hearts.

I have written almost 5,000 posts since December 2014. I highly doubt that Alex has read "a lot" of my writing. Some, a handful, yes, but "a lot," no. I do appreciate that Alex read what he did. I'll give him a gold star for that. However, as readers shall see below, Alex "read" but he didn't comprehend or understand. Despite investing time in reading my writing, he learned little to nothing about me; what I believe; how best to interact with me. Instead, Alex did what Evangelicals do: attack my person by calling me names, attacking my motives, and threatening me with Hell.
It reminds me greatly of Judas, who walked so closely with the Lord yet wanted out and you know the rest. Yet when he got what he thought he wanted, freedom! and a bit of money, He found that actually none of that mattered really. He gave up heaven for what? nothing.
Alex sees me as a Judas-like betrayer of Jesus. Ouch, right? Alex says Judas betrayed Jesus because he wanted freedom and money. In the end, Judas found out that these things didn't matter. He gave up eternal life in Heaven, for what? Nothing.

First, Judas was preordained to betray Jesus. The Bible calls him the "son of perdition." Judas had no say in the matter. Jesus was a lamb slain from before the foundation of the world. God's plan to redeem humanity was concocted in the mind of God before Judas, Adam, and Eve were created. I am somewhat surprised that Alex doesn't know these things, especially since, based on a Google Search, he is a preacher.

Second, we really don't know anything about Judas. All we have are stories written by unknown authors 30-90 years after they allegedly occurred. Remember, we have no writings from Judas, no evidence that he even existed. All we have are the words of men who, let's face it, needed a scapegoat for what happened to Jesus. Thus, Judas has become a villain in the minds of twenty centuries of Christians; right up there with the man, the myth, the legend: Satan, aka the Devil, aka Lucifer, aka Beelzebub, aka Slewfoot. It is in this vein of thinking that Alex sees the Evangelical-turned-atheist Bruce Gerencser.

Did I betray Jesus for freedom and money? Alex thinks so. Is it a betrayal to walk away from Christianity? Is it a betrayal when one realizes that Jesus is not who he claimed to be? Is it a betrayal to realize that the central claims of Christianity are untrue? Is it a betrayal to file for divorce from an abusive spouse? I think not. I devoted my life to following and serving Jesus. Yet, when I needed him the most; when I needed him to quell my doubts, questions, and fears, Jesus was AWOL, saying not a word to me. And so I started taking a close look at our marriage, finding out that I was married to deceiver, liar, and myth. If anybody is a "Judas" in this story, it's Jesus.

Alex suggests that I left Christianity because I wanted freedom and money. On the former, he is right. I wanted the freedom to live my life as I pleased. I wanted the freedom to enjoy life to its fullest, free from the constraints of Evangelical rules, regulations, and standards. Of course, Alex will say, SEE! SEE! Bruce wanted to live a licentious life, so he divorced Jesus and ran headlong into the loving arms of hedonism. Of course, that's not what happened. I have the freedom to do what I want, but, as a humanist, my life is governed by humanist ideals. I have moral and ethical values that matter to me. In fact, I am a far better Christian than many Evangelicals I know. Sure, I love to say fuck, enjoy good whiskey, watch R-rated movies on HBO, and have experienced making love in other than the missionary position for the purpose of procreation, but based on my good works, I am a pretty good Christian atheist. 🙂 All praise be to Loki!

On the latter — money — Alex is right too. We make more money today than we ever did in the ministry. However, contrary to what another Evangelical zealot recently told me on Facebook, we are not affluent. In fact, we are in the bottom quartile in income, especially when our exorbitant medical costs are taken to account. We don't live in poverty, nor are we poor. However, if Polly lost her job or the U.S. government stopped paying social security recipients, we would be bankrupt in a month or two.

What is great about our post-Jesus financial position is this: we are free to spend our money any way we want. We no longer have to pay the Evangelical God taxes: tithes and offerings. We no longer have to cough up money every time our pastor — that was me — cooked up a fundraising scheme. We no longer have to "think of the missionaries" or support parachurch ministries. We are free to be as selfish or gracious as we want to be. We no longer feel "conviction" over spending money on ourselves. We now can enjoy a nice meal and a night out on the town without worrying about WWJD.

Alex seems to think that Christian bondage is a selling point. It's not. I heard the call of secularism: "You are free, cheezy bread. You are free! Go! Go!" 🙂 Why in would I ever want to return to the bondage of Egypt? I have found the Promised Land, and I have no intention of returning to the intellectual equivalent of eating three meals a day of garlic and leeks.
Video Link
And you, having walked so closely for so many years almost with the end in sight decide to betray the Lord.
Alex doesn't seem to value intellectual integrity. People believe what they believe because they can't do otherwise. Surely Alex knows that I left Christianity for intellectual reasons. I am an honest man. When I concluded in 2008 that the Bible was not inerrant or infallible; that the central claims of Christianity could not be rationally sustained, what did Alex want me to do? Fake it, until I make it? Faith it? What kind of person does Alex think I am? I am a man of principle and conviction. All Alex needs to do is provide sufficient evidence for the existence of the Evangelical God and the supernatural claims Christians make for Jesus and the Bible, and I will believe. Better yet, skip the evidence. All Jesus has to do is heal me, and I will believe. He allegedly healed people 2,000 years ago. Surely he can do it today! Is he not the same YESTERDAY, TODAY, and FOREVER? Think of how many people could be won to Jesus if God miraculously healed me and gloriously saved me? Yet, scores of Evangelicals have prayed for me, without success. Either God isn't hearing their prayers, I'm more powerful than God, or he doesn't exist. My money is on the latter.
I don't know how many people put their faith in Jesus due to your preaching over many years, but it must be over 100 souls! Wow! Bruce, how many Christains could ever say that? Very few indeed! Imagine the blessings to be given to you in heaven ! yet you seem to want to throw it all away! I cant understand what for?
In one church alone, six hundred people made public professions of faith. Throw in a few hundred more over the course of twenty-five years in the ministry, and almost one thousand sinners have been saved through my preaching. Not bad, right? According to Alex, God would give me blessings (rewards) in Heaven after death if I would only come back to Jesus. I am throwing all these rewards away, and for what? In Alex's Bible-sotted mind: nothing.

What, exactly, are the rewards I will receive? A new BMW? A yacht? A hundred-foot-long closet of color-matched clothing, complete with color-matched socks and shoes? No, according to the Bible, I will be rewarded with crowns. Woo Hoo, right? I guess I will be able to show off my crowns to all the Alexes in Heaven; those who didn't win as many souls as I did? Nope. The Bible says that believers will cast their crowns at the feet of Jesus, giving him all the praise and glory for their good works. Jesus is like the boss at work who does none of the work but takes credit for yours.
You say when I die, thats it, the end. Yet how to you KNOW that? What are you basing this assumption on?
How do I know that when I die that will be the end of life for me? No Heaven, no Hell, no afterlife; just eternal darkness and nothingness. My view is not an assumption, it's a fact. All the extant evidence available to me says that once people die, they stay dead. Five miles from my home lie my mother and grandmother in Fountain Grove Cemetery. Six miles to the south in the Sherwood Cemetery lie my dad's parents, several aunts and uncles, and a cousin. These graves are an ever-present reminder to me that when people die, they stay dead.

If Alex has empirical evidence for his claim that there is life after death, he should provide it immediately. However, he has no such evidence. All he has are verses in an ancient religious text, faith, and feelings. That's it. Does Alex expect me to believe in the existence of life after death, all because the Bible says so, or that he "feels" eternal life is a thing? Sorry, but that's not how I roll. Want to convince me that Heaven, Hell, and the afterlife exist? All you have to do is provide me with sufficient empirical evidence that your claims are true.
You talk on and on about what you dont believe in, yet very little about what you now actually DO believe in.
Evidently, Alex hasn't read any of the posts where I talk about my current beliefs; about my commitment to democratic socialism and the humanist ideal. That said, the focus of my writing is on telling my story, helping people who have questions and doubts about Christianity, and critiquing Evangelicalism. This has been my focus for the past fifteen years. I do, on occasion, write about politics, especially my progressive view of the world.

On the ABOUT page, I sum up my view of the world this way:

"You have one life. There is no heaven or hell. There is no afterlife. You have one life, it's yours, and what you do with it is what matters most. Love and forgive those who matter to you and ignore those who add nothing to your life. Life is too short to spend time trying to make nice with those who will never make nice with you. Determine who are the people in your life that matter and give your time and devotion to them. Live each and every day to its fullest. You never know when death might come calling. Don't waste time trying to be a jack of all trades, master of none. Find one or two things you like to do and do them well. Too many people spend way too much time doing things they will never be good at.

Here's the conclusion of the matter. It's your life and you best get to living it. Someday, sooner than you think, it will be over. Don't let your dying days be ones of regret over what might have been."

I believe in love and kindness. I believe in family, friends, and making the world a better place. I believe in enjoying what time I have left on earth, spending it with Polly, our children, our grandchildren, and people who matter to me. I believe in the Cincinnati Reds and the Cincinnati Bengals. I have great faith that one day the Reds or the Bengals will win a world championship.

Of course, all these things are secondary to Alex. What matters to him the most is life to come, and not the here and now. I am not willing to gamble the present away in the hope that I will receive some sort of divine payoff after death; a payoff no one has verifiably received.
Evoulution? then how did sex and reproduction start happening? how did life even start in the first place? It is impossible, no matter how much time you give it…..something cannot appear from nothing.
Sigh (Please see Why I Use the Word "Sigh.")

Alex is not a scientist and neither am I. I know enough to say that creationism is nonsense. Everything that science tells us about our biological world and the cosmos suggests that life and the universe did not come into existence in six literal twenty-four days; that Adam and Eve were not the first humans.

I wonder if Alex knows that scientists (or atheists) don't think something came out of nothing. Surely, he knows this, right? Surely, he has read the countless science articles on the Internet that explain the existence of the universe? Surely, he has read books by actual scientists; men and women who have spent their lifetimes trying to understand our world? Surely, he doesn't think Genesis is a science textbook?

I suggest Alex start here:
Video Link
Yet there is still time for you to come back to the Lord!
How can Alex know this? Does he know whether I am one of the elect? Many Evangelicals have told me that I am an apostate or a reprobate — people beyond the saving grace of God. How could Alex possibly know the state of my soul? Maybe I am still a Christian, as many Independent Fundamentalist Baptists (IFB) allege; once-saved-always-saved, headed for Heaven regardless of Alex's pronouncements about my eternal destiny. Imagine Alex having to spend eternity with me as his next-door neighbor. 🙂
Don't you miss walking with Him? Talking to Him? Being blessed by Him?
NO, NO, and NO. I Corinthians 13:11 says: When I was a child, I spake as a child, I understood as a child, I thought as a child: but when I became a man, I put away childish things.

I grew up, putting away childish thoughts about a magic man in the sky pulling the strings of my life. Instead of praying to a deity that doesn't exist, I talk to real people, including myself. 🙂
The Christian life as you know is a battle, and the dark side has deceived​ you, please turn back to the Lord while you still can. He loves you and is waiting to welcome you back.
The Christian life is a battle because Evangelicals believe the words of the Bible are true; they believe the words of preachers are true. If they would but weigh the words of the Bible and the words of preachers in the balance, they would find them wanting.

While Alex doesn't threaten me with Hell, the threat is implied: "turn back to the Lord while you can." If you don't, God is going to torture you in the Lake of Fire for eternity. Such threats don't work with me. All they do is remind me that the Alexes of the world believe in a monstrous deity; one unworthy of my time or worship.

Alex can't possibly know if God loves me or desires to welcome me back to the club. It always amuses me when Evangelicals say Jesus is waiting on me; that he is powerless to save me; that it is up to me to excercise my will and return to the cult. Has Alex not read what the Bible has about the sovereignty of God, God's decrees, and the inabiity of man to save himself? My salvation rests solely in the hands of God. He knows where I live. He knows my cellphone number and email address. If you are reading this, Jesus, let's talk. Please stop having Alex and his merry band of cultists contact me. Have you read the things they say, Jesus? Why would I ever want to buy a new Kirby vacuum? 🙂

Alex suggests that I have gone over to the dark side. Only in Evangelical Christianity is intellectual light darkness. Only in Evangelical Christianity is freedom bondage. There's nothing I can do for Alex other than to pointedly and honestly respond to him. He arrogantly believes he is right. That's what certainty does, it breeds arrogance. Until Alex can consider the possibility that he could be wrong; that his beliefs are not as sure and steadfast as he thinks they are, there's not much I can do other than recommend that he read one or two of Dr. Bart Ehrman's books on the history and nature of the Bible. Only then will there be a chink in his Evangelical armor; one through which a bit of knowledge and understanding will shine through.
Saved by Reason,

Bruce Gerencser, 66, lives in rural Northwest Ohio with his wife of 45 years. He and his wife have six grown children and thirteen grandchildren. Bruce pastored Evangelical churches for twenty-five years in Ohio, Texas, and Michigan. Bruce left the ministry in 2005, and in 2008 he left Christianity. Bruce is now a humanist and an atheist.
Connect with me on social media:
Your comments are welcome and appreciated. All first-time comments are moderated. Please read the commenting rules before commenting.
You can email Bruce via the Contact Form.