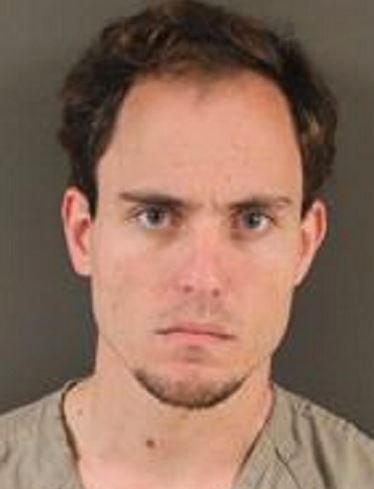 The Black Collar Crime Series relies on public news stories and publicly available information for its content. If any incorrect information is found, please contact Bruce Gerencser. Nothing in this post should be construed as an accusation of guilt. Those accused of crimes are innocent until proven guilty.
Vineyard Columbus church, located in Columbus, Ohio, finds themselves with some explaining to do after "flagging" Matthew Gatton as unsuitable to work with children, but not reporting their suspicions to police. Gatton, a mental health worker and an academic mentor for Kiddie Academy of Reynoldsburg, was arrested Tuesday on charges of gross sexual imposition. According to a TV-10 news report, Gatton admitted fondling an eleven-year-old boy numerous times. Does anyone think this was Gatton's first offense? That's a rhetorical question.
According to Vineyard Columbus, a five franchise megachurch, church leaders became concerned over Gatton — not saying what concerned them — and flagged him in their internal system as "not suitable to work with children."  The question I have for Vineyard Columbus is this: why didn't you report your suspicions about Gatton to the police or child protective services? Doing so might have kept Gatton from molesting his current victim. Instead, Vineyard Columbus checked a box and moved one to greater works for Jesus. According to news reports, the church later terminated Gatton as a volunteer, but all this did, if allegations are true, is send Gatton looking for new hunting grounds.
Vineyard Columbus released the following statement:
We take the safety and security of our children very seriously and we have policies and procedures in place to ensure our church is a safe place for young people.
Your actions, Vineyard Columbus, suggest otherwise. Annotating Gatton's file and dismissing him as a volunteer solved the problem for you, but it did nothing for possible victims who would later come in contact with him. Vineyard Columbus bears some culpability for what Gatton did after leaving the church. To know and say nothing, is, in my opinion, criminal.
And just as I was preparing to publish this post, Channel Ten posted a story alleging Gatton's molestation of a then seven-year-old male relative. The parents of boy reported Gatton to police, but nothing came of their allegations. Franklin County Prosecutor Ron O'Brien said "this was a two-year-old allegation that the police and we were not able to corroborate. Given the burden of proof we have in a criminal case, we didn't feel we had the ability to go forward."
Channel 10 reports:
Gatton was an employed by OhioGuidestone as a mental health worker.

"It seemed like Matthew was a godsend, to be honest," said the mother of that boy.

We're not identifying them, to protect his anonymity.

"He helped him a lot with anger management, how to deal with regular day to day stuff."

But this week Westerville Police said Gatton admitted to touching their son's penis between 20 to 50 times.

"It's just such a shock and betrayal," said the boy's father. "It's a sucker punch and we're still reeling from it."

Public records reveal a long, disturbing trail of red flags in Gatton's history with children.

Vineyard Columbus church says approximately five years ago, Gatton was a volunteer with their kids' ministry.

According to a 2016 Columbus Police report, Gatton's sister in law, an associate at the church, said Gatton "was asked to leave after complaints by parents that he was behaving inappropriately."

Vineyard says it flagged Gatton in its internal system as unsuitable to work with children, but did not notify police.

Over years, Gatton has worked with kids at the YWCA Columbus, Kiddie Academy of Reynoldsburg, The Columbus Academy summer program.

In 2016, a family member reported him to Columbus Police for allegedly molesting a 7-year-old relative.

Prosecutors said there wasn't enough evidence to prosecute.

But by this time, Gatton had been working for more than a year as a teaching assistant at Ventures Academy in Delaware County, a program of the Educational Service Center.

His personnel file, a public record, contains repeated warnings and write-ups for "inappropriate behavior with students," including "allowing a student to sit in (his) lap, allowing a student to put his head in (his) lap" and discussions about private body parts.

In February 2016, Gatton was removed from the classroom and resigned under threat of termination.

That same month, the Educational Service Center reported his misconduct to the Ohio Department of Education.

But it was nearly two years- January of 2018- before the state completed its investigation.

And as of Thursday, his substitute teaching license is still valid.

….

Vineyard Columbus church says it is required by law to report any suspected child abuse or neglect, but "we received no accusations or evidence of abuse relating to Gatton."

We repeatedly asked them what concerns were serious enough to prompt his termination, but not serious enough to report to police, but they wouldn't answer.