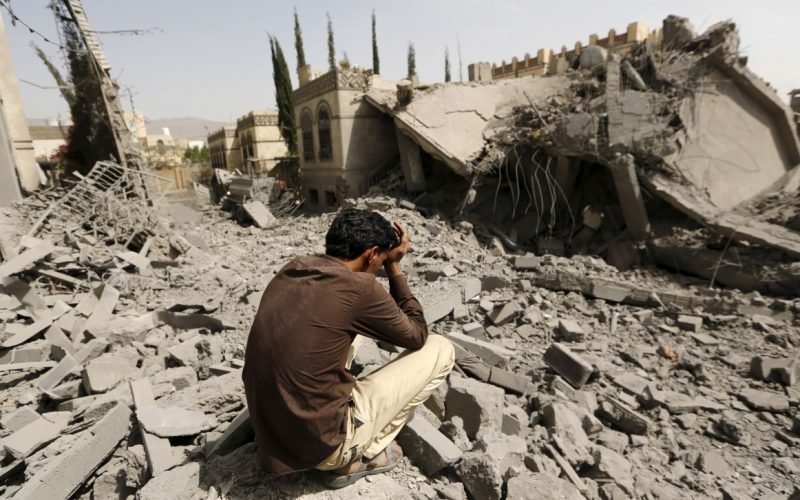 In 2018, human rights are neither a topic of public discussion nor an apparent interest of American government policy. Both the president and his secretary of state think that torture is an acceptable practice as a part of our global military endeavors everywhere. The president really seems to like the North Korean dictator, a killer of his own people and his own family. President Trump "sword dances" with the new leader in Saudi Arabia, Mohammed bin Salman, while both give orders to dispatch warplane sorties that are destroying the poorest nation in the Middle East with bombs, blockades and ensuing famine.
Salman, the crown prince of oil, sand and a very decadent Saudi royal family, is on the offensive these days. Support for this effort comes from the United Arab Emirates and the United States. For the skeptical reader, yes, this war on Yemen was started by President Obama. The war is now three years old and being waged against a sect of Islam that is close to the Shia sect of Islam. The Saudis first tried to raise a pan-Arab coalition, but that melted away faster than ice cream in the sun. The Saudis next turned to the Americans, and with their help in the form of aerial fuel-tankers, Saudi warplanes were able to refuel and to do double duty on destruction of Yemeni targets.
For an historical perspective, Salman ought to read the Pentagon Papers. Relentless bombing in Vietnam and Cambodia did little to bring the USA a victory in Vietnam. Saudi supporters are looking for the light at the end of the tunnel just like President Johnson did, but there may be none. During the Vietnam War, the light at the end of the tunnel ended up being the Tet offensive by the North Vietnamese Army. Within a few years, the Americans were going home after losing billions and billions of dollars and losing at least 69,000 brave and wonderful young men and women. I believe that a similar quagmire could happen to Saudis in their war on Yemen. Not so much in terms of the pointless loss of young Saudi pilots' lives, but in terms of lost capital and political embarrassment as killers of over 10,000 poor in Yemen.
Make no mistake. This war in Yemen is truly one of the rich against the poor. The combined resources of the United States, Saudi Arabia and the United Arab Emirates are almost beyond count. Yemen, on the other hand, has virtually no wealth and a currently dismal future because the country's small resources are all practically leveled by now with the Saudis bombing mosques, hotels and factories. Famine has ridden in along with the Saudi onslaught. According to the United Nations, the only way to avoid the famine is to successfully move the "three amigos" of the United States, Saudi Arabia and the United Arab Emirates into a peace agreement with the Yemeni Houthis.
— Jack Healey, Alternet, The Trump War No One Talks About, June 22, 2018