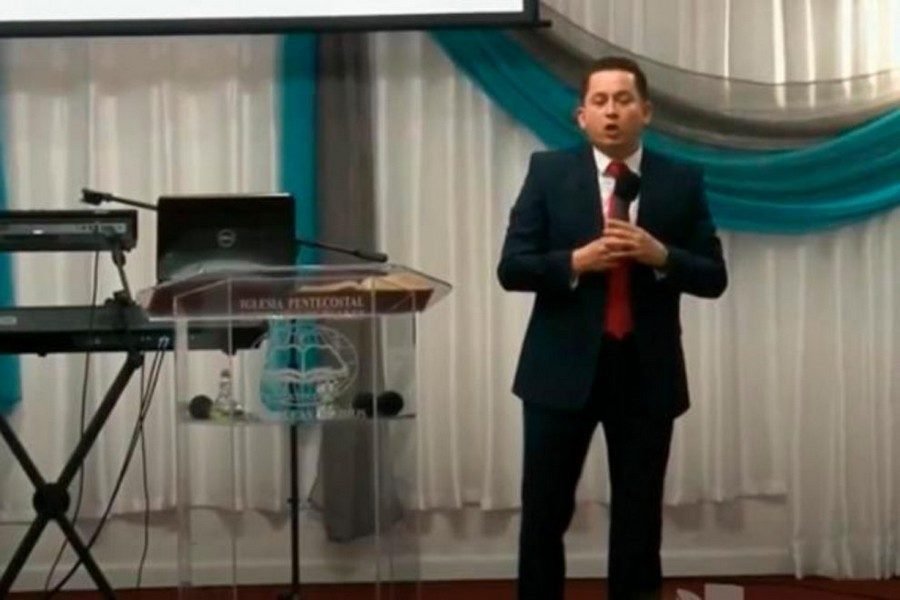 The Black Collar Crime Series relies on public news stories and publicly available information for its content. If any incorrect information is found, please contact Bruce Gerencser. Nothing in this post should be construed as an accusation of guilt. Those accused of crimes are innocent until proven guilty.
Orlando Martinez-Chavez, pastor of Iglesia Pentecostal Lirio de los Valles church in Jersey City, New Jersey, has been charged with sexually assaulting a ten-year-old church girl.
A Jersey City church pastor has been charged with sexually assaulting a 10-year-old girl church member and fondling a relative — and a source said the pastor has threatened at least one other victim with deportation if she told anyone.

Orlando Martinez-Chavez, 47, was charged on July 27 and he was arrested on July 30, according to a criminal complaint.

….

He faces charges of sexual assault, endangering the welfare of a child, and criminal sexual contact.

Martinez-Chavez's troubles started a month earlier, according to the source, who requested anonymity for fear of retribution. Martinez-Chavez was removed from his position on June 26 after he was accused of sending graphic pictures and videos to a 32-year-old woman who attended the church, the source said.

The Rev. Joseph Andino, who oversees the Assemblies of God churches in northern New Jersey, could not be reached for comment. An official with the Iglesia Pentecostal Lirio de los Valles church, in the Heights neighborhood, declined to comment.

The 10-year-old victim is now 15, and she told authorities that Martinez-Chavez reached inside her pants and touched her genital area in November 2012, the criminal complaint said. The pastor's relative also came forward with the allegation that the pastor — who is married and has three girls, ages 4, 10 and 18 — fondled her breasts over her clothing, the complaint said.

Another alleged victim, a 15-year-old girl who says she was sexually assaulted by Martinez-Chavez two years ago, is too traumatized to come forward, the source said. When confronted by the girl's mother, Martinez-Chavez threatened to have the family, which is undocumented, deported, the source said.

The alleged victim and her family, former congregants, left the church and moved out of state almost immediately, the source said.

Martinez-Chavez had been with the Jersey City Heights storefront church for six or seven years, the source said.

"I think there are a lot more victims," the source told The Jersey Journal. "They are scared. They were threatened. These people are all illegal immigrants. He targeted them because he knows they are afraid."

….