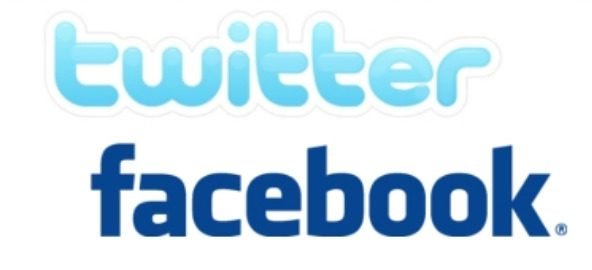 A Guest Post by ObstacleChick
Many of my relatives and friends from my Evangelical days are prolific in posting their religious views on social media. I'd love to ask them how many converts they think they've gotten from their posts. From what I can tell, they get "likes" from those who agree with them in their echo chamber while the rest of us just roll our eyes and scroll by.
Here are some highlights from this week.
Religion:
If I obey, I'm accepted.
If I'm good, God will love me.
People: Good and bad
Focus: What I do or don't do
Produces: Pride and despair
Motivated by fear
Gospel:
I'm accepted so I obey.
I'm bad and Jesus loves bad people.
People: Repentant or not
Focus: What Jesus did
Produces: Humility and confidence
Motivated by love
Interpretation
"I don't follow a 'religion', I follow something infinitely superior — the Gospel! I'm a bad bad person and Jesus loves me anyway because I was repentant and accepted the fact that I was so incredibly bad that Jesus/God had to become human, die, and be resurrected to prevent himself/God/Jesus/Holy Spirit from damning me to eternity in hell if I humble myself and admit how utterly bad I am. Now I'm confident I won't go to hell. Because love. Because Jesus committed suicide for us, but not really because himself/his dad could raise people from the dead. So don't call me religious."
We must never rest until everything inside us worships God – A.W. Tozer
"We've gotta worship God all the time to make sure we keep him happy. Because if God ain't happy, ain't nobody happy. Yay God!"
The modern world demands that we approve what it should not dare ask us to be tolerated – Nicolas Gomez Davila
Interpretation
"My inspiration of the Holy Spirit (aka, what my pastor tells me) from the Bible assures me that gay people should not have equal rights to straight people; that women should be submissive to their husbands, fathers, pastors, etc., and should stay home and take care of babies and homes whether they want to or not; that people who do not believe the way I do are apostates and going to burn in hell for eternity; that my religious freedom demands that I be allowed to discriminate against all these apostate sinners. Why? Because Jesus! And you shouldn't ask me to be tolerant of other people's beliefs, because they're wrong — Jesus/my pastor told me they are wrong."
But the Lord stood with me and strengthened me – 2 Timothy 4:17
"I got scared and my mommy wasn't there so I thought real real hard and remembered this Bible verse. And then I was able to go do adult stuff. Yay Lord!"
The meek man is not a human mouse afflicted with a sense of his own inferiority. Rather he may be in his moral life as bold as a lion and as strong as Samson, but he has stopped being fooled about himself. He has accepted God's estimate of his own life. He knows he is as weak and helpless as God has declared him to be, but paradoxically, he knows at the same time that he is in the sight of God of more importance than angels. In himself, nothing; in God, everything. That is his motto. He knows well. – A.W. Tozer
Interpretation
"My God is an abuser and I am his abused subject. He declares that I am weak and worthless without him. I believe that I am a worthless piece of garbage because he tells me so. But one of himself/his beings became human and committed fake suicide and rose from the dead because he can do stuff like that because he is omnimax so that he wouldn't have to send me to eternity in hell just for existing if I repented hard enough, believed the right things, and said the right things. Yay God! Isn't he awesome? Now I'm worth something because he said I am. And you're a worthless piece of garbage if you don't believe the right things."
Satan tries to limit your praying because he knows your praying will limit him. – Toby Mac #SpeakLife
Interpretation
"I believe in a whole mess of supernatural beings that I can't see. God, Jesus, Holy Spirit, angels, demons, Satan/Lucifer/Devil, Beast, Anti-Christ — they're all totally real, y'all, and they are out there doing battle. It's like Harry Potter (but not, because we all know Harry Potter is totally demonic because witchcraft) except you can't see them and they're totally all around us and all. And the Bad Guys try to control us and lead us astray and all, and the Good Guys just want us to follow them and do the right thing and not be led into temptation. Yay Good Guys! And I think that if I think hard enough in my head about the supernatural sphere or say words out loud to the supernatural sphere, that the Good Guys will hear me and will get their swords going even harder to defeat the evil old meanie Bad Guys!"
Feel free to craft your own creative responses or to share your own experiences from this week with Christians on Social Media!