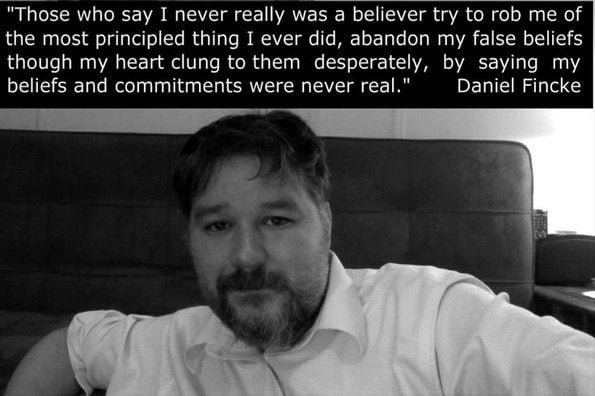 Should atheists engage in proselytization? I solicited questions about my philosophy of atheism on Facebook and that's the topic of the first question: Do you think trying to "convert" people to atheism is a good idea generally or at least sometimes?
I don't think atheism is something you "convert" to. Atheism is just one philosophical position, not an entire system of beliefs or anything like the complex set of beliefs and practices and communities that religions involve. There are religions that are atheistic and there are people with a (metaphorically) religious zeal about their atheism. There can also be atheist philosophies and communities that are not exactly religions but to one degree or another developed and organized and defined alternatives to religions.
But the real question being asked in the prompt question is whether it's a good idea to try to get people to become atheists.
I am all for trying to persuade people of atheism, but not at all for trying to proselytize for atheism. I write articles making the case for atheism and in suitable forums where people are willingly up for debate I will argue for atheism directly to individuals.
But I would never approach my relationships with individuals with the attitude that it's my job to change their thinking and change their lives. I do not target new people I meet and make it my mission to change them. I abhor the idea of forming relationships with people with the ulterior motive of just trying to get them to join my club. I also do not accost strangers or try to rope acquaintances into discussions about religion. It is wrong to approach relationships with others with a manipulative agenda to change them. If I cannot accept you as you are, then I am going to avoid having anything to do with you, not take it upon myself to change you. I don't want to have the necessary self-satisfaction and self-righteousness to approach people in an asymmetric way where I see myself as the one in possession of the key knowledge of what is true and good and the other person is an ignorant person in need of my intervention. I want reciprocal encounters. I don't want to engage in conversations with the attitude that I'm certainly right and I know what is best for the person I'm talking to and the other person is someone to be corrected. I don't want to disrespect other people that way.
….
That said, I have described myself in the past as an "evangelical" atheist because I really do want to persuade people of atheism. I am unusually passionate about atheism becoming more common. I prefer to argue for atheism through the impersonal medium of writing because it allows people to process what I say in their own way and on their own schedule. My ultimate goal in advancing atheism is increasing people's autonomy and rational understanding. Writing articles that people can privately read and digest without any social pressure from me is a great way for people to be truly free to engage the arguments on their own terms.
….
I also want to persuade people of atheism because I think it's the best philosophical position on the question of interventionist personal deities and I think people ideally should believe what is true. So, even where a given individual's theism does not link up to any undue deference to religious authorities, I would theoretically hope to persuade them of the better philosophical position (assuming I am right about what that is—and of course I'm happy to keep listening to my interlocutors and to be the one to change my mind if I am the one who is indeed wrong) since that's a good in its own right. I don't think there is anything wrong with having philosophical opinions or arguing for them because you think they're correct and you think it's, all things equal, better that people hold more correct philosophical views. This does not turn into proselytization as soon as the topic you have philosophical views about is theism or religion. Just because conflicts over religious ideas and practices have been nasty and oppressive does not mean that everyone who wants to advance a philosophical position about theism or religion is an authoritarian looking to impose a religion on others against their will.
— Daniel Fincke, Camels with Hammers, Atheists Should Persuade, But Not Proselytize, September 1, 2018