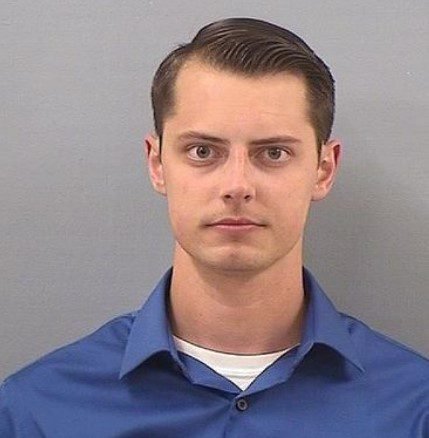 The Black Collar Crime Series relies on public news stories and publicly available information for its content. If any incorrect information is found, please contact Bruce Gerencser. Nothing in this post should be construed as an accusation of guilt. Those accused of crimes are innocent until proven guilty.
Benjamin Widrick, a student intern at Long Hollow Baptist Church in Hendersonville, Tennessee, stands accused of three counts of statutory rape involving a church minor. Widrick is a student at Liberty University in Lynchburg, Virginia.
The sexual abuse occurred while the former intern was serving 10 weeks with the student team at Long Hollow's Gallatin campus, Gallaty said. A student pastor first heard rumors in December and immediately notified the Gallatin Police Department and the church's leadership team, he said.

The Sumner County Sheriff's Department is now is handling the case and an arrest was made on Tuesday, June 4.

….

he details are still unfolding, Gallaty said, but the church is sure the incident did not happen on church property nor at their summer camp.

"Regardless of the time and location, the fact is that an intern who was representing our church abused their position of influence with a student," Gallaty said. "That is unacceptable to us. We will continue to work closely with law enforcement in every way we can."

Gallaty said he reached out to the victim and her family on Thursday. He asked for prayers for all affected.

"As we grieve for the victim, we are also deeply saddened that an event like this took place, especially with a student who was entrusted to our care," Gallaty said. "It sickens me that our processes and safeguards didn't prevent this from happening. Long Hollow is a place where we take moral integrity and accountability seriously, and nowhere is that more crucial than on our staff."

The church requires that interns pass a background check and an interview process before serving at Long Hollow, Gallaty said. The church is trying to figure out how the relationship developed and figuring out how to prevent it from happening again, he said.

They are stopping interns from connecting with students on social media, the church has updated its transportation policies and improved its training process. Church leadership has developed a child protection policy, too.

….

According to online court records, a bench warrant for three counts of statutory rape by an authority figure was issued for Benjamin Widrick, 24, on May 10. Widrick was arrested June 4 and arraigned June 5. A church spokesman confirmed Widrick is the former intern.

Widrick's bond was set at $20,000, which was posted on June 4.

All three acts of statutory rape took place on Aug. 1, 2018, according to the court records.