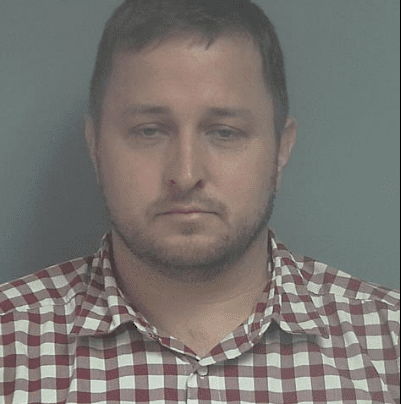 The Black Collar Crime Series relies on public news stories and publicly available information for its content. If any incorrect information is found, please contact Bruce Gerencser. Nothing in this post should be construed as an accusation of guilt. Those accused of crimes are innocent until proven guilty.
Jeriah Mast, a former Mennonite aid worker for Christian Aid Ministries in Berlin, Ohio, stands accused of sexually abusing five minor boys. More charges await him in Haiti.
The Pittsburgh Post-Gazette reports:
Jeriah Mast, 37, of Millersburg, Ohio, was indicted Monday by a Holmes County grand jury for offenses that occurred in that county, according to the indictment. Mr. Mast turned himself in to the Holmes County jail on Tuesday evening and is being held on a bond of $250,000 cash surety, according to the jail. He is scheduled for arraignment Wednesday afternoon.

He faces seven felony charges of gross sexual imposition and seven misdemeanor counts of sexual imposition.

He is accused of sexual offenses against five different minors.

he charges of felonies are for alleged offenses against minors under 13, and the charges of misdemeanors are for alleged offenses against minors under 16. The indictment says that the offenses took place between 1999 to 2008.

A Haitian court is seeking Mr. Mast's return to that country for him to face similar allegations. He left Haiti this spring after allegations arose of his sexually abusing minor boys over a period of years. A Haitian attorney told the Post-Gazette he represents five alleged victims of Mr. Mast.

Christian Aid Ministries of Berlin, Ohio — which is supported by various Mennonite, Amish and related groups — said in an earlier statement it "promptly discharged" Mr. Mast earlier this year when it learned of recent allegations against him in Haiti. He has not yet returned to appear before the Haitian court in the city of Petit-Goave to face the allegations.

Both Christian Aid Ministries and Mr. Mast's church said he made confessions of sexual offenses.

The ministry placed two of its leading staff members on leave last month after its board learned that they knew as far back as 2013 that Mr. Mast had confessed to "sexual activity with young men that had taken place several years prior," yet allowed him to remain at work for the ministry until this year.
Did you catch the fact that two Christian Aid Ministries staff members were put on leave for failing to report Mast's predatory sexual activity with young men? Put on leave? Really? How about firing and excommunicating them for helping to facilitate the ongoing abuse of Haitian children?