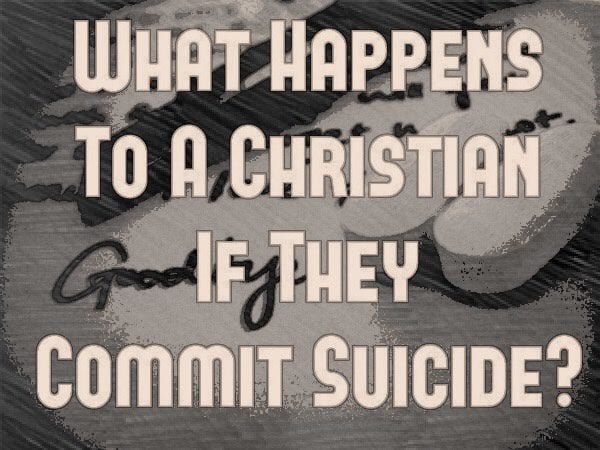 Lately, in the news, there have been an assistant pastor, a pastor's son, and other Christians who have committed suicide. Some Christians say that they are in heaven, others that they are in hell. The question is, where are they and what exactly does the Bible say about suicide?
….
Suicidal thoughts are not self-generated but comes from an outside source. A person's mind is equipped with self-preservation. Jesus said that Satan only comes to kill and to destroy.
Suicide is murder and shows no faith but hopelessness while a person with Christ, has hope. Through Christ, we will overcome any satanic attack because our strength comes from the Lord. A "Christian" who commits suicide never had the Holy Spirit living inside of him in the first place and has been defeated by the enemy, convincing him to commit self-murder. The Scripture is very clear on the issue, a person who has committed suicide shows that they are still from the world and are dead in their sins but those who are born again have overcome the world.
— SpaniardVIII, Spiritual Minefield, Can A Christian Commit Suicide And Go To Heaven?, September 17, 2019