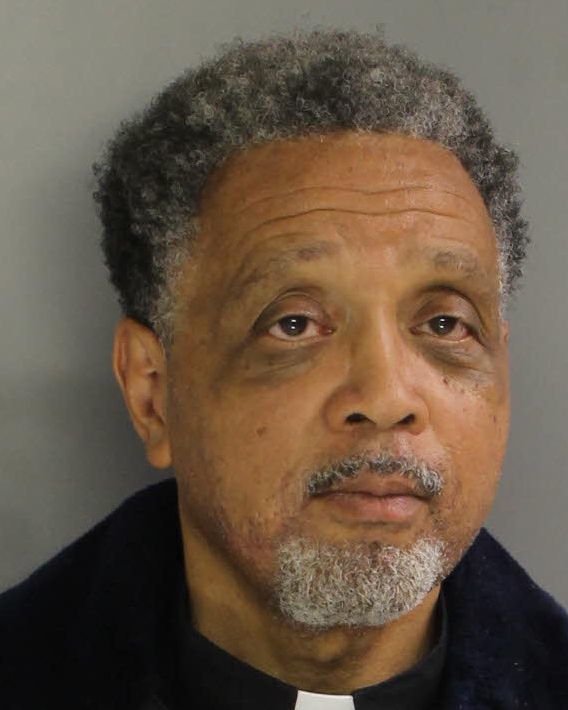 The Black Collar Crime Series relies on public news stories and publicly available information for its content. If any incorrect information is found, please contact Bruce Gerencser. Nothing in this post should be construed as an accusation of guilt. Those accused of crimes are innocent until proven guilty.
Keith Collins, pastor of Church of the Overcomer in Trainer, Pennsylvania, and his wife Carolyn stand accused of embezzling over $1,000,000 from elderly, incapacitated adults.
The Delco Times reports:
A former Democratic candidate for Delaware County Council, his wife and her sister were charged Monday in a scheme to embezzle more than $1 million from approximately 112 elderly victims through court-appointed guardianships.

Pastors Keith and Carolyn Collins, of the Church of the Overcomer in Trainer, and Gloria F. Byars, sister of Carolyn Collins, turned themselves in Monday morning on charges including theft, conspiracy, receiving stolen property and failure to make required dispensation of funds.

"Gloria Byars, Keith Collins and Carolyn Collins were entrusted to care for our most vulnerable elderly citizens," said Delaware County District Attorney Katayoun Copeland at a press conference announcing the charges. "Instead of simply doing their jobs, they cruelly embezzled over $1 million from over 100 incapacitated individuals, people who could not make decisions for themselves."

The total amount of fraud alleged comes to $1,009,172 and involves 108 victims in Philadelphia, Delaware, Bucks, Berks, Montgomery and Lancaster counties. Copeland indicated another four victims from Philadelphia would also be included in those roles. All of the victims are over the age of 60 and many are in their 80s and 90s, she said.

"The impact of Byars' and the Collins' actions were far reaching, depleting significant amounts of monies from their wards from six different counties," Copeland said. "To add insult to injury, Keith and Carolyn Collins, as pastors, used their church to help funnel the stolen money, betraying not only their duties as court appointed guardians but their duties as ministers of God."

Copeland said the defendants used the ill-gotten gains on personal expenses including luxury cars, high-end clothing and accessories from Louis Viton, Jimmy Choo and Coach, airline trips and Hilton Hotel stays worth thousands of dollars, and a time share.

….

Byars and Carolyn Collins had no comment Monday, but Keith Collins, a longtime staple of the church community and unsuccessful Democratic candidate in the 2011 county council race, denied the allegations.

"I'm a pastor and if there were donations made, people are allowed to make donations to the church," he told reporters outside the county courthouse in Media.

When confronted with accusations of theft, Collins indicated he did not know what the specific allegations were, but that taking care of people was his "life's work" and that he works with people that no one else wants to work with.

"You're welcome to come to the church and find out about us," he later said while being led out of district court in handcuffs to a waiting law enforcement vehicle.