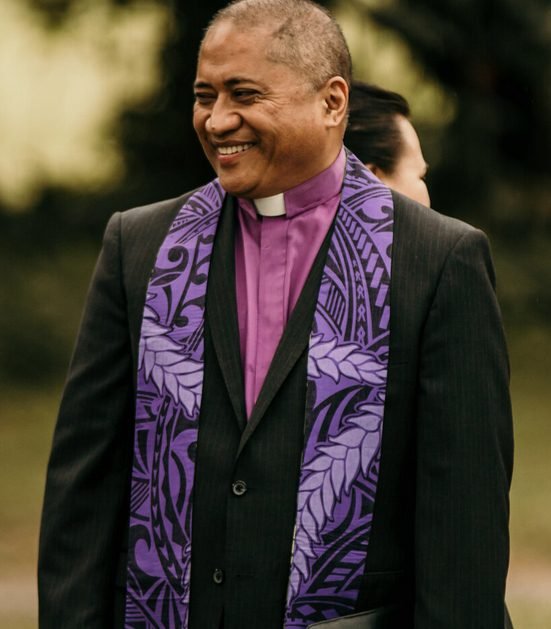 The Black Collar Crime Series relies on public news stories and publicly available information for its content. If any incorrect information is found, please contact Bruce Gerencser. Nothing in this post should be construed as an accusation of guilt. Those accused of crimes are innocent until proven guilty.
Misi Tagaloa, pastor of Second Samoan United Church of Christ in Long Beach, California, stands accused of stealing over $100,000 from Phillip Campbell (who has since died), a disabled, schizophrenic homeless man. Charged last August, Tagaloa remains the pastor of Second Samoan.
Jeremiah Dobruck, a reporter for the Long Beach Press, writes:
The man in the photo looked like her father, but Sounmi Campbell needed to be sure.

Phillip Campbell had disappeared almost 20 years earlier in a fog of mental illness that abruptly drove him from his sister's home in Georgia. A trail of letters, the final ones postmarked from Long Beach more than a decade ago, was his family's last clue to his whereabouts.

The letters eventually stopped, but the search didn't. From the East Coast, Sounmi's sister-in-law was scouring online records. In 2017, as she Googled the name Phillip Campbell, she saw it associated for the first time with Misi Tagaloa, a prominent pastor in Long Beach who has run for City Council three times.

What were the chances this could be their Phillip Campbell?

For months, Sounmi said, her sister-in-law tried to reach the pastor, but he would take weeks to respond. When he eventually provided a photo of a man he knew as Phillip Campbell, Sounmi was stunned.

"When the picture came up, I was like, oh my god," she said. In the man's face—with an unmistakable hawk nose the entire family seems to share—she saw herself.

….

For years, Sounmi had feared her father was dead or living on the street, so she at first was grateful Campbell was under the care of Tagaloa, who leads the Second Samoan Congregational Church on the outskirts of Downtown Long Beach.

Campbell was living in a home next to the church's sanctuary. Inside, the conditions weren't ideal, according to his family, who said he was sleeping on a couch in the house with several other homeless men. But at least he was safe.

That gratitude has since soured as investigators from the Long Beach Police Department and state Department of Justice unwound Tagaloa's financial relationship with Campbell.

"This is clearly abuse of my father," Sounmi said after seeing the breadth of the accusations laid out in a 14-page affidavit filed by state prosecutors earlier this year and obtained by the Long Beach Post last week.

Tagaloa's crime, the document alleges, spanned years, with the pastor gaining power of attorney over Campbell, a schizophrenic man in his 60s who had lost the ability to properly care for himself.

While managing Campbell's finances, prosecutors say, Tagaloa embezzled more than $100,000.

The California Attorney General's Office charged Tagaloa in August with felony counts of grand theft and theft from an elder dependent, but the case has remained largely out of public view with Tagaloa free on $70,000 bail as he progresses slowly toward trial.

….

Madena estimates her brother had been living out of Tagaloa's church since some time before 2013. By 2016, Tagaloa was applying to manage Campbell's VA benefits, according to investigators' account in their 14-page affidavit. As part of the application, the pastor signed an agreement pledging to use the money only for Campbell's benefit.

As soon as 2017, the VA flagged a questionable expense. In August that year, officials asked Tagaloa to justify a $4,390 payment to ClickSound & Stage, the name of a Norwalk-based stage and sound equipment rental company.

When investigators circled back for a closer look, they found a host of suspicious payments starting as early as 2016, according to the affidavit. They allege Campbell's account was charged $356 at Men's Suit Outlet, $913.11 to TNT Electric Signs, $318 to A & A Towing, $1,000 for rent at "Second Samoan," followed three days later by another $1,200 to the church.

There was a flurry of spending from Campbell's account on one day in February 2017, the affidavit says: a total of $2,477.75 at what appear to be clothing and apparel stores like Judy Blue Jeans USA, LAJEWELRYPLAZADOTCOM and Capella Apparel Co.

More charges would follow, according to the affidavit: hundreds of dollars to restaurants and donations to local community groups along with thousands directly to Tagaloa's church.

….

All the details still aren't publicly known. In the affidavit, investigators describe over 50 transactions they thought were suspicious, but they also seized six years of bank records that could contain more details.

The charges against Tagaloa accused him of stealing more than $100,000, but the California Attorney General's Office declined to give a more exact figure or describe further what Tagaloa allegedly spent the money on other than to say they were "unauthorized expenses."

Prosecutors haven't found evidence of Tagaloa gaining guardianship over anyone other than Campbell, a spokesperson for the State Attorney General's Office said in an email.

Sounmi said her father was clearly unable to adequately care for himself, but if his children had been in control, perhaps they could have gotten him better treatment before he ended up on a couch or in a convalescent hospital.

"There's no reason that my father had to live like that," she said. "We needed that pastor's help and he neglected to contact us."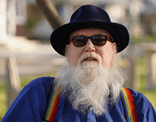 Bruce Gerencser, 64, lives in rural Northwest Ohio with his wife of 43 years. He and his wife have six grown children and thirteen grandchildren. Bruce pastored Evangelical churches for twenty-five years in Ohio, Texas, and Michigan. Bruce left the ministry in 2005, and in 2008 he left Christianity. Bruce is now a humanist and an atheist.
You can contact Bruce via email, Facebook, Twitter, or YouTube.
Your comments are welcome and appreciated. All first-time comments are moderated. Please read the commenting rules before commenting.