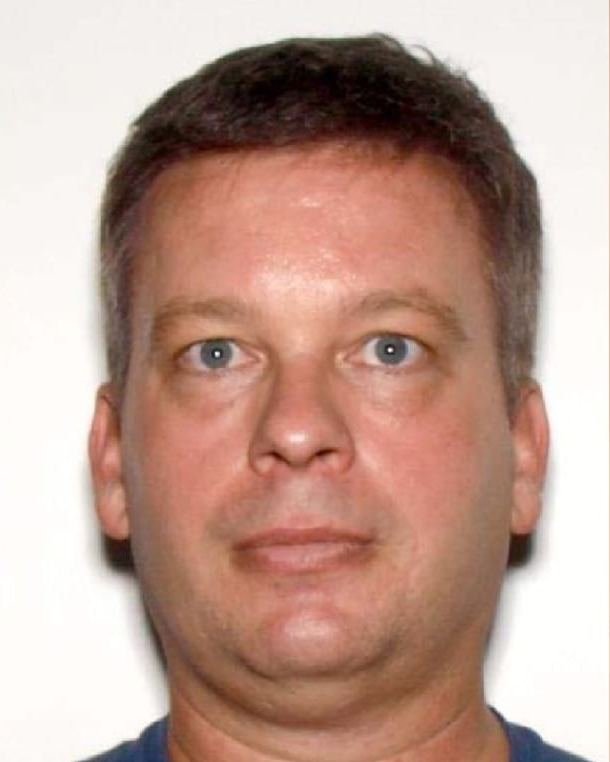 The Black Collar Crime Series relies on public news stories and publicly available information for its content. If any incorrect information is found, please contact Bruce Gerencser. Nothing in this post should be construed as an accusation of guilt. Those accused of crimes are innocent until proven guilty.
Jason Shenk stands accused of stealing over $30,000,000 meant for Bible distribution and missionary work.
A former Dublin resident is wanted on multiple federal charges for orchestrating a scheme to misdirect more than $30 million donated for a Christian ministry in China, according to a release from the US Attorney's Office.

45-year-old Jason Gerald Shenk is charged in a newly unsealed federal indictment with four counts of Wire Fraud; three counts of International Concealment Money Laundering; 13 counts of Concealment Money Laundering; 21 counts of Money Laundering Involving Transactions Greater than $10,000; and one count of Failure to File Report of Foreign Bank Account, said Jill E. Steinberg, U.S. Attorney for the Southern District of Georgia.

If convicted Shenk would face up to 20 years in prison, forfeiture of any property involved in or traceable to the offenses, substantial financial penalties, and a period of supervised release upon completion of any prison sentence. And he would not be eligible for parole, as it is a federal offense.

Warrants have been issued for Shenk's arrest. He is considered innocent unless and until found guilty in court.

"When people of faith donate money for evangelistic purposes, they reasonably expect those who solicit their donations to act as faithful stewards of those funds," said U.S. Attorney Steinberg. "This case alleges an egregious breach of that trust at the expense of multiple charities and individual donors."

Shenk is alleged to have planned and executed a scheme in which he obtained more than $30 million from faith-based charities and individual donors, primarily from religious communities in Ohio and North Carolina, based on his promises that he would use the funds for producing and distributing Bibles and Christian literature in the People's Republic of China.

The indictment alleges Shenk obtained approximately $22 million from one charitable organization and its donors, and approximately $10 million from another charity and its donors, along with other donations from individuals. The funds were directed to a variety of shell corporations.

The indictment says Shenk started the scheme in April 2010 until July 2019, and that Shenk renounced his U.S. citizenship in 2016 to avoid financial reporting requirements under federal law.

Shenk allegedly used the money for his own use for the following purposes: 

Payments of approximately $1 million to an online sports gambling website;
Purchases of equity shares of approximately $850,000 in a privately held nuclear energy company;
Approximately $4 million in purchases of at least 16 life insurance policies in various people's names;
Purchases of diamonds, gold, and precious metals in amounts totaling approximately $1 million;
Purchases of domestic and foreign stocks totaling more than $188,000;
Payments of approximately $7 million to the company running Shenk's family farm;
Purchases on at least 10 personal credit cards totaling more than $820,000
Purchases of $320,000 in real estate in the "Galt's Gulch" development in Santiago, Chile.
Federal authorities have launched an international manhunt for a Georgia everyman-turned-fugitive who is being sought for an alleged scheme that redirected more than $30 million from Christian charities meant to be spent on Bible distribution in China.

According to a federal indictment unsealed Tuesday, 45-year-old Jason Gerald Shenk took more than $33 million in donations from charities and individuals—money that he allegedly promised to use for producing and distributing Bibles and Christian literature—and spent it on a slew of expensive personal purchases.

Shenk allegedly spent about $1 million on diamonds and precious metals, $7 million on his family farm, $320,000 on real estate in Chile, $4 million on 16 life insurance policies, $850,000 on shares of a private U.S. nuclear company, $820,000 on credit card payments and $1 million deposited in an online sports betting site—which was subsequently shut down for fraudulent activity.

He also went to great lengths to cover his tracks, the indictment claims. Shenk allegedly directed the funds to a variety of shell corporations that had bank accounts stationed around the globe to "conceal the nature of the transactions."

He even sent completely fabricated spreadsheets—containing phony statistics about how many Bibles were distributed to different Chinese provinces—to the charities he was scamming, according to the indictment.

All the while, prosecutors say he continuously lied to international banks about who he was and how much money he and his family had. Shenk even renounced his U.S. citizenship in 2016—a move that the indictment claims was motivated solely by his desire to avoid financial reporting requirements under federal law.

Shenk's efforts allegedly kept the elaborate scheme afloat for nearly a decade. Prosecutors say it may have started as early as April 2010, running all the way until July 2019.

Warrants have been issued for Shenk's arrest, which will likely involve extradition given the international nature of the search.

"He could be anywhere," Barry Paschal of the U.S. Attorney's Office for the Southern District of Georgia told The Daily Beast. "We think we might know where he is. We aren't at liberty to say where we think he is, but we think we might know."
Bruce Gerencser, 66, lives in rural Northwest Ohio with his wife of 45 years. He and his wife have six grown children and thirteen grandchildren. Bruce pastored Evangelical churches for twenty-five years in Ohio, Texas, and Michigan. Bruce left the ministry in 2005, and in 2008 he left Christianity. Bruce is now a humanist and an atheist.
Connect with me on social media:
Your comments are welcome and appreciated. All first-time comments are moderated. Please read the commenting rules before commenting.
You can email Bruce via the Contact Form.