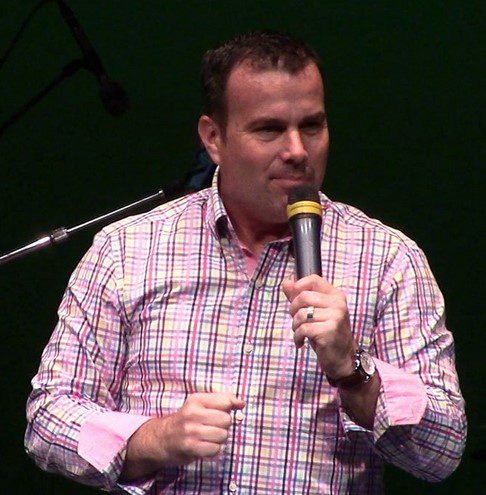 The Black Collar Crime Series relies on public news stories and publicly available information for its content. If any incorrect information is found, please contact Bruce Gerencser. Nothing in this post should be construed as an accusation of guilt. Those accused of crimes are innocent until proven guilty.
Fred Shipman and his son Whitney, both pastors of Winners Church in West Palm Beach, Florida, are facing lawsuits that allege they were part of a ponzi scheme that bilked people out of millions of dollars.
The pastor of a megachurch in West Palm Beach, Fla., is refusing to hand over $1.7 million despite claims by federal prosecutors that the funds belong to people caught up in a $30 million Ponzi scheme run by a former church director.

According to the Palm Beach Post, U.S. District Judge Robin Rosenberg ordered $1 million in assets belonging to Winners Church, a suburban congregation in West Palm Beach, and to church pastors Fred Shipman and Whitney Shipman frozen.

Those assets will remain frozen until Rosenberg issues a ruling on their disposition.

The dispute is part of the fallout from an alleged Ponzi scheme run by Canadian financial commentator Harold Seigel and Florida resident Jose Aman. The duo allegedly convinced hundreds of people to invest millions in Argyle Coin, LLC, which claimed to be a cryptocurrency business related to diamonds.

According to a dozen lawsuits recently filed in Florida and elsewhere, the men were actually running an elaborate scam. The U.S. Securities and Exchange Commission announced on Tuesday (May 21) it was shutting down the operation, describing it as a Ponzi scheme.

Some of their money turned up at Winners Church, which boasts a congregation of more than 2,000 and had listed Aman as a "director" on state records.

According to a new lawsuit, Aman gave $1 million to the church from 2014 to 2018 and gave church founder Bishop Fred Shipman $700,000. He also allegedly gave Fred Shipman's son, Winners Church senior pastor Whitney Shipman, around $40,000 during that same time period.

On Thursday, Amie Berlin, an attorney for the SEC, told U.S. District Judge Robin Rosenberg that the church and the Shipmans should return the funds, given that the SEC can retrieve money for victims of the scheme.

But Carl Schoeppl, the lawyer representing the Shipmans and the church, argued Winners Church can't be forced to turn over the money because it's a nonprofit religious institution.

He pointed to a Florida statute that allows religious organizations to accept funds "received in good faith," noting that neither the church nor the Shipmans were aware of Aman's operation.

Bishop Shipman has called the funds "God's blessings" and told the judge that giving them up would have "a ripple effect in everything we do from this point on."

Lawyers for the U.S. government argue federal law supersedes the state-level statute, although churches have been spared incidentally in the past from different clawback situations.

….