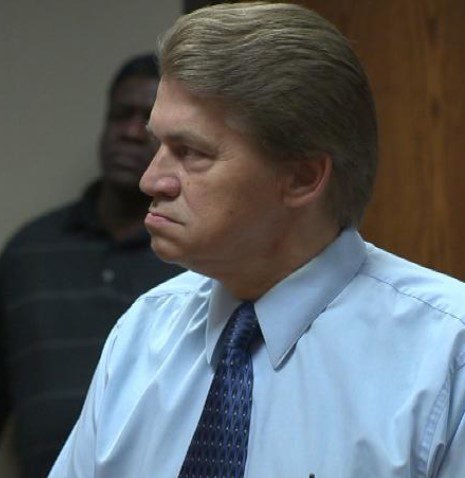 Raymond Vliet, pastor of Old Beth-el General Baptist Church in Flushing, Michigan, (no web presence) stands accused of bilking an elderly parishioner out of tens of thousands of dollars. Authorities believe there could be more victims.  WNEM-5 reports:
Vliet, pastor of Old Beth-el general Baptist Church in Mt. Morris Township, faces charges of embezzling $20,000 to $50,000 from a vulnerable adult and committing a financial transaction without consent.

Sheriff Robert Pickell said the investigation started after a loan officer noticed something suspicious. Pickell said that happened when Vliet, who had power of attorney for a 91-year-old parishioner and his wife, went to a credit union to get a loan for a pontoon.

"The pastor convinced the victim's wife before she died to sign over the modular home in the name of the church and it's Beth-el general Baptist Church. And she did that because she was so taken in by the pastor. He was doing God's work," Pickell said.

The loan officer denied the loan request, and while researching, found Vliet also had power of attorney for other members of the church, Pickell said. That's when she called the Elder Abuse Task Force.

Pickell said when the credit union turned down the loan, the pastor went to another place and did secure a loan. He also got a loan for another vehicle when he learned the 91-year-old man's vehicle couldn't pull the pontoon.

When a welfare check was done at the victim's house, Pickell said officials noticed some things that just weren't right.
Sheriff Pickell said, "That's a pastor that should go to hell." And all God's people and atheists too said AMEN!