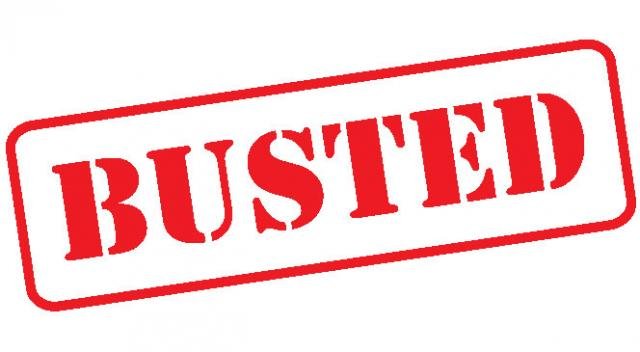 The Black Collar Crime Series relies on public news stories and publicly available information for its content. If any incorrect information is found, please contact Bruce Gerencser. Nothing in this post should be construed as an accusation of guilt. Those accused of crimes are innocent until proven guilty.
William "Robbie" Conn, pastor of Jeffersonville Assembly of God in Jeffersonville, Kentucky, along with his wife Tonya, stand accused of Social Security fraud.
Lex-18 reports:
A federal grand jury indicted a Montgomery County pastor and his wife. Both are accused of committing fraud involving the Social Security Disability Insurance and Medicare programs.

The indictments for William "Robbie" Conn and his wife Tonya came down earlier this month in United States District Court for the the Eastern District of Kentucky in Lexington.

They allege Conn and his wife defrauded the government programs of more than $100,000 over six years.

The court documents said William Conn, a longtime pastor at Jeffersonville Assembly of God, learned he had a heart problem that required surgery in May 2009.

According to the indictment, Conn applied for Social Security Disability, and it was granted.

The indictment alleges the church board then agreed to pay William Conn's salary to his wife Tonya. In doing so, "William 'Robbie' Conn could receive social security benefits, while still receiving a salary from Jeffersonville Assembly of God," the indictment states.

It goes on to allege Conn continued to receive benefits while working until 2015.

Conn and his wife both face seven counts each with a possible five years of prison time or more for each count.

We reached out to Conn and his wife several different times but never heard back.

Churchgoers said off-camera that they were shocked by the allegations. One said Conn called the accusations "not true" at a service Wednesday night.

….