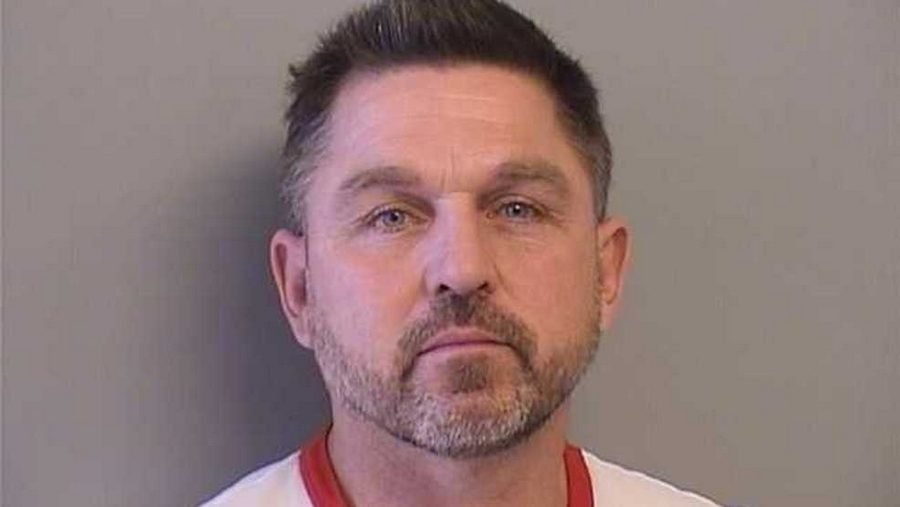 The Black Collar Crime Series relies on public news stories and publicly available information for its content. If any incorrect information is found, please contact Bruce Gerencser. Nothing in this post should be construed as an accusation of guilt. Those accused of crimes are innocent until proven guilty.
Mark Miller, pastor of Broadway Baptist Church in Sand Springs, Oklahoma, was charged Monday with "two counts of obtaining money by false pretenses." According to Miller, he has a drug and gambling addiction.
A former Sand Springs pastor now stands accused of swindling his parishioners out of thousands of dollars.

Mark Miller, 48, was taken into custody on Monday and charged with two counts of obtaining money by false pretenses over $500 or a con game after a year-long investigation.

For many, the news was a total shock.

"When you think about a pastor of a church and he's stealing money from church members, it's just shocking and sad," said convenience store owner, MD Hossain.

Hossain says Miller would come into his store all the time, located right across the street from Broadway Baptist Church. He says Miller always seemed like a nice guy.

"He would buy drinks and gum," said Hossain. "A very good customer."

Now, the good customer and beloved former pastor of Broadway Baptist Church is facing allegations of conning parishioners out of thousands of dollars.

"It was $25,000 here, $12,000 there. It was significant," said Captain Todd Enzbrenner with the Sand Springs Police Department.

According to the affidavit, Miller first started borrowing money in October of 2016. He allegedly told victims he needed the money to pay for his daughter's college tuition but instead would use it on lavish things.

"He borrowed a large sum of money from a particular person, and then that victim tried to recoup the money several months later," said Enzbrenner. "They found out that he was also borrowing money from other parishioners and using that money to go on expensive vacations."

The affidavit also states Miller told detectives he had painkiller and gambling addictions. It says he would gamble the borrowed money to try to double it to pay back what he borrowed.

….