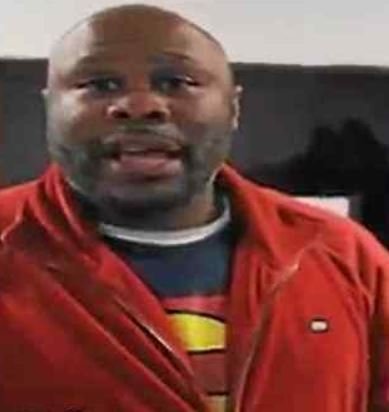 The Black Collar Crime Series relies on public news stories and publicly available information for its content. If any incorrect information is found, please contact Bruce Gerencser. Nothing in this post should be construed as an accusation of guilt. Those accused of crimes are innocent until proven guilty.
Terry Wells, pastor of My Brother's Keeper Outreach Ministries in Trenton, New Jersey, avoided prison Friday by paying restitution to a family he bilked out of thousands of dollars.
Sulaiman Abdur-Rahman, a reporter for The Trentonian, writes:
The Rev. Terry Wells, 42, pastor of My Brother's Keeper Outreach Ministries, duped a family into financial loss over two years ago but appeared in Mercer County Superior Court on Friday to try to make things right.

Dressed up in a suit and tie, Wells formally presented the victimized family with $5,300 via cashier's check on Friday. He still owes $6,700, and the state has the right to terminate his plea agreement and prosecute him on numerous counts of credit card theft, forgery and theft by deception if he fails to pay the balance by Jan. 5, 2018.

Wells gained the trust of the local family through his ministry and then exploited them as the unwitting victims of his deception. The whole shebang is presented as a misdemeanor under his plea agreement, but the pastor was originally accused of achieving self-enrichment through a staggering set of devilish deeds.

A grand jury in April 2016 handed up a 23-count indictment charging Wells with a litany of offenses on allegations he bilked thousands of dollars from the victimized family and spent their cash and charged their credit cards throughout Mercer County.

Wells, a Trenton resident, fell from grace in 2015 after police in Ewing, Lawrence and Hamilton charged him with theft-related crimes. Court records show he was committed to jail on Oct. 13, 2015, but got released the next day on bail, which was set at 10 percent of $80,000 cash bail. All of those charges were merged into one case that became the 23-count indictment.

Seeking to resolve the matter without going to trial, Wells accepted a plea agreement that calls for prosecutors to dismiss the 23-count indictment in exchange for him pleading guilty to one count of a downgraded theft charge and agreeing to pay $12,000 in restitution to the victimized family.

….

In addition to his 2015 theft by deception case that spawned the 23-count indictment, court records show Wells has also been charged with third-degree insurance fraud for an incident that occurred in Trenton on Jan. 30.