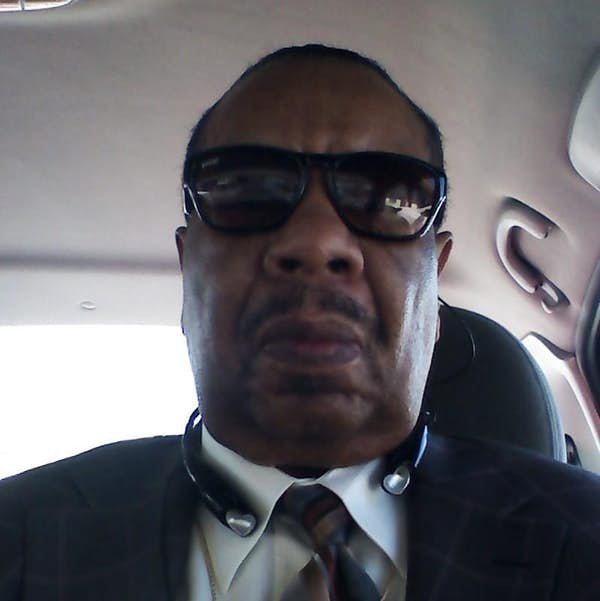 The Black Collar Crime Series relies on public news stories and publicly available information for its content. If any incorrect information is found, please contact Bruce Gerencser. Nothing in this post should be construed as an accusation of guilt. Those accused of crimes are innocent until proven guilty.
Shawn Lawson, a former pastor of Baptist churches in Texas and Indiana, has spent the last four decades impersonating FBI agents so he could defraud gullible, trusting people. The following story calls Lawson a serial imposter.
Kevin Krause, a reporter for the Dallas News, writes:
When Shawn Lawson flashed his FBI badge, people believed he was the real deal. As one victim noted, he was older. And convincing.

But Lawson, 79, was never a federal agent and his badge was fake. He's a former Baptist preacher who's been conning people for decades — including his own congregations and other pastors — by posing as a federal agent and offering to help them with various matters for cash, the FBI says.

Lawson moved to Dallas after being forced out by two churches in Indiana in the 1990s, according to published reports. His reputation in Gary, Ind., earned him the nickname, "Lyin' Lawson," according to reports from the Post-Tribune of Northwest Indiana. One of the pastors he scammed called him a "pulpit pimp," the newspaper reported.

Lawson was convicted in Waco federal court in 2015 on a charge of impersonating a public servant. He was ordered to repay his victims a total of $25,950.

Lawson was sentenced to time already served behind bars and was released from probation in 2016, court records show. Until recently, he was living in a Flower Mound nursing home. He was previously evicted from his Dallas apartment and presided for a time over his own church in Dallas, according to newspaper reports and public records.

He could not be reached, and his current whereabouts are unknown.

An FBI search warrant obtained by The Dallas Morning News chronicles his escapades over the years. That and other court records and newspaper reports paint Lawson as a serial impostor who bounced from church to church and spent his time playing slot machines in convenience stores while spinning tall tales of his life as a high-ranking federal official.

Lawson has been arrested for impersonating law enforcement at least four previous times in several states dating to 1980, according to the search warrant.

One of his arrests occurred in his own church, in Indiana.

Lawson met some of his victims on dating websites, the search warrant says.

Lawson told them and many others he could find them cheap homes and cars sold at federal auction, the warrant said. He told one woman he could get her deported brother back into the U.S. for a fee. He told another he could make a drug trafficking investigation go away. But when the women gave him cash for his help, they got nothing in return. And he wouldn't return their calls, court records say.

"He didn't want to take a check. It was always cash," said Ansuade Boyefio, pastor of Holy Grounds Assembly International in Richardson.

Boyefio said Lawson claimed he could get some land that Boyefio needed for his growing church. It never happened, he said.

….

Lawson was born in Arkansas. He was arrested in Little Rock in 1980 for criminal impersonation, the search warrant said. Three days later, he was arrested again in Little Rock — for impersonating an FBI agent.

In 1983, Lawson was arrested in Chicago for impersonating a federal officer, according to the search warrant.

And the FBI in Dallas arrested him in 1985 for impersonating a public servant, the warrant said.

Lawson moved to Gary, Ind., in the 1990s where he worked as a church pastor.

St. James Baptist Church in Gary ousted Lawson as its pastor after winning a court judgment against him, according to published reports.

A judge ruled in the 1996 court order that Lawson did not have a bachelor's degree or doctorate and had not "pastored the churches" he listed in his resume, according to newspaper reports. The order also said he never held "any position with the National Baptist Convention." It said Lawson defrauded St. James and that his employment contract with the church was "void."

Lawson was ordered to leave the church and was restrained from acting as its minister or pastor, according to published reports.

Lawson later became pastor of a different church, Abyssinian Baptist Church in Gary, Ind., according to a newspaper article in which he was quoted.

He also helped incorporate in 1997 a Gary nonprofit entity called Concerned Pastors of the Central District Inc., corporate records show.

It didn't last.

The Post-Tribune in Indiana reported that while serving as pastor of Abyssinian, Lawson was charged with theft for taking money from two people with the promise of finding them homes being auctioned for delinquent taxes. Police arrested him in the church.

….
You can read the rest of the story here.