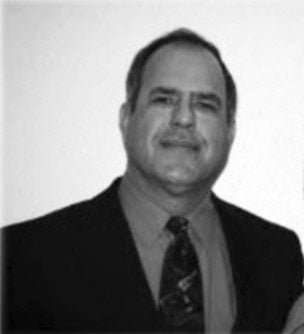 The Black Collar Crime Series relies on public news stories and publicly available information for its content. If any incorrect information is found, please contact Bruce Gerencser. Nothing in this post should be construed as an accusation of guilt. Those accused of crimes are innocent until proven guilty.
Warren Welch, an Evangelical pastor with Native American Ministries & Evangelism — a ministry of the United Pentecostal Church, Int'l — stands accused of having sex with a South Dakota Women's Prison inmate while she was out on work release. Welch was a corrections officer at the prison.
Warren Welch, a former prison guard and evangelical pastor, allegedly had sex with an inmate while working in the state Women's Prison in Pierre and provided her with contraband in return.

Welch, 62, was a pastor for years in South Dakota, including in Pierre, with an evangelical denomination. He focused on ministering to Native Americans in South Dakota and other states, according to church publications.

He is a member of the Crow Creek Sioux Tribe, according to the church's publications.

….

State Circuit Court Judge Bridget Mayer told Welch on Tuesday he's facing up to eight years in prison on four felony counts handed down by a grand jury on May 26.

Two counts allege he had prohibited sexual acts with an inmate on four dates — Dec. 9, 2018, April 9, 2019, May 16, 2019 and July 16, 2019. Two counts allege he provided the woman with "unauthorized" articles, identified in other court documents as including cellphones and cash.

According to court documents, Welch and the woman said they met at a church in Sioux Falls several years ago and maintained contact. Documents state the woman told an investigator she would have sex with Welch in return for him providing her with items such as cellphones and cash.

The woman was on work release in and near Pierre last year and late in 2018. She said she and Welch would have sex in vehicles and other places while she was out of the prison on work release.

The woman, watching security video with an investigator, said it showed a time last year when Welch, while working as a guard, delivered a cellphone to her in a way that avoided detection, according to court documents.
Rev. and Mrs. Warren Welch have worked with many of the Native communities in South Dakota and served as pastor for 17 years in Watertown.

Both Warren and his wife **** have served the South Dakota District in various capacities and Bro. Welch has served as a SD District presbyter for over 20 years.

Rev. Welch is a member of the Crow Creek Sioux tribe in central South Dakota.  

Currently based out of Calvary UPC in Pierre, SD, Bro. and Sis. Welch have been working in Native American outreach in the city of Pierre and three Indian reservations in the Pierre area.  Bro. Welch has been blessed to minister in Native American communities throughout the US and Canada.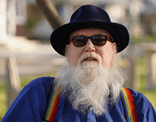 Bruce Gerencser, 64, lives in rural Northwest Ohio with his wife of 43 years. He and his wife have six grown children and thirteen grandchildren. Bruce pastored Evangelical churches for twenty-five years in Ohio, Texas, and Michigan. Bruce left the ministry in 2005, and in 2008 he left Christianity. Bruce is now a humanist and an atheist.
You can contact Bruce via email, Facebook, Twitter, or YouTube.
Your comments are welcome and appreciated. All first-time comments are moderated. Please read the commenting rules before commenting.