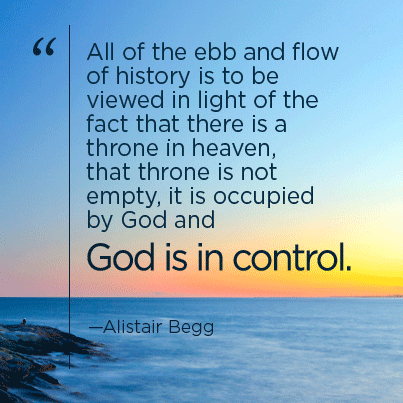 As an Evangelical Christian, I believed that God was the sovereign ruler of the universe. I believed God held my life in the palms of his hands. I believed God controlled every aspect of my life, and that life and death were determined by God alone. I believed I wouldn't die one moment before it was my time to go; that God penciled a death date next to the name of every person ever born. I believed that God had a purpose and plan for my life. I thought this way for almost 50 years.
I have faced numerous circumstances where I could have easily been killed. Accidents, stupid mistakes, exposure to environmental toxins and chemicals, bad decisions by myself or others, serious sickness, and being at the wrong place at the wrong time . . . I could have and should have died long before today.
But here I am, and until 2008, I gave the Christian God all the credit for my continued existence. God wasn't finished with me, I told myself, wiping my brow after surviving yet another near brush with death. As disease and pain continued to ravage my body, I lived with the calm assurance that God still had plans for me. In some ways, this is a great way to live. No worries . . . God's on the job and nothing will happen unless God wills it. The Apostle Paul had the same view:
What shall we then say to these things? If God be for us, who can be against us? He that spared not his own Son, but delivered him up for us all, how shall he not with him also freely give us all things? Who shall lay any thing to the charge of God's elect? It is God that justifieth. Who is he that condemneth? It is Christ that died, yea rather, that is risen again, who is even at the right hand of God, who also maketh intercession for us. Who shall separate us from the love of Christ? shall tribulation, or distress, or persecution, or famine, or nakedness, or peril, or sword? As it is written, For thy sake we are killed all the day long; we are accounted as sheep for the slaughter. Nay, in all these things we are more than conquerors through him that loved us. For I am persuaded, that neither death, nor life, nor angels, nor principalities, nor powers, nor things present, nor things to come, nor height, nor depth, nor any other creature, shall be able to separate us from the love of God, which is in Christ Jesus our Lord. Romans 8:31-39
I willingly subjected myself to a life of poverty because I thought if God wanted me to have more money or a better house and car, he would give them to me. When I began to have health problems in the early 1990s, I saw them as a test from God. God wanted to make me more holy or stronger. God wanted to root out the deep and secret sins that no one but him could see. And no matter how painful the process was, I knew that God loved me and was in charge of everything.
God's providence: the belief that God knows what's best for us and doesn't give us more than we can bear, is actually fatalism. While Christians convince themselves that they are free moral agents, their belief system says differently. Proverbs 16:9 states:
A man's heart deviseth his way: but the Lord directeth his steps.
Proverbs 20:24 states:
Man's goings are of the Lord; how can a man then understand his own way?
Consider these verses:
Our God is in the heavens; he does all that he pleases. Psalm 115:3

As for you, you meant evil against me, but God meant it for good, to bring it about that many people should be kept alive, as they are today. Genesis 50:20

That bringeth the princes to nothing; he maketh the judges of the earth as vanity. Isaiah 40:23

This is the word of the Lord to Zerubbabel: Not by might, nor by power, but by my Spirit, says the Lord of hosts. Zechariah 4:6

O Lord, God of our fathers, are you not God in heaven? You rule over all the kingdoms of the nations. In your hand are power and might, so that none is able to withstand you. II Chronicles 20:6

Thine, O Lord, is the greatness, and the power, and the glory, and the victory, and the majesty: for all that is in the heaven and in the earth is thine; thine is the kingdom, O Lord, and thou art exalted as head above all. Both riches and honour come of thee, and thou reignest over all; and in thine hand is power and might; and in thine hand it is to make great, and to give strength unto all. I Chronicles 29:11-12

I know that thou canst do every thing, and that no thought can be withholden from thee. Job 42:2

Remember the former things of old: for I am God, and there is none else; I am God, and there is none like me, declaring the end from the beginning, and from ancient times the things that are not yet done, saying, My counsel shall stand, and I will do all my pleasure: Isaiah 46:9-10

Hath not the potter power over the clay, of the same lump to make one vessel unto honour, and another unto dishonour?  Romans 9:21

Who is he that saith, and it cometh to pass, when the Lord commandeth it not? Lamentations 3:37

Whatsoever the Lord pleased, that did he in heaven, and in earth, in the seas, and all deep places. Psalm 135:6

But he is in one mind, and who can turn him? and what his soul desireth, even that he doeth. Job 23:13

See now that I, even I, am he, and there is no god with me: I kill, and I make alive; I wound, and I heal: neither is there any that can deliver out of my hand. Deuteronomy 32:39

For the Lord of hosts hath purposed, and who shall disannul it? and his hand is stretched out, and who shall turn it back? Isaiah 14:27

The Lord of hosts hath sworn, saying, Surely as I have thought, so shall it come to pass; and as I have purposed, so shall it stand: Isaiah 14:24
And these verses are but a small sampling of the Bible verses that declare that God is the boss. He is in control of everything. Of course, this opens up a huge problem for Christians. If God is in control of everything, if nothing happens that God does not decree, purpose, and plan, what about sin and evil? At this point, most Christians run from their beliefs, denying that God has anything to do with evil and sin. However, the Bible says:
I form the light, and create darkness: I make peace, and create evil: I the Lord do all these things. Isaiah 45:7
That's right, the Bible says God creates evil. No matter how Christians might object, if they believe in a God who is in control, then they must also believe that he is culpable for evil and sin. Dance any theological or philosophical jig one might, there is no escaping God being the creator of evil. But, but, but . . . no buts. Either God is the CEO of the universe or he's not. Either he is the first cause, the beginning and the end, or he is not. Either he is the King of Kings and Lord of Lords, or he is not.
Believing this way had a profound effect on my life. Instead of realizing that much of what happens in a person's life is due to good or bad luck, I saw God behind every action, event, and circumstance. Like King David, I said:
Whither shall I go from thy spirit? or whither shall I flee from thy presence? If I ascend up into heaven, thou art there: if I make my bed in hell, behold, thou art there. If I take the wings of the morning, and dwell in the uttermost parts of the sea; even there shall thy hand lead me, and thy right hand shall hold me. If I say, Surely the darkness shall cover me; even the night shall be light about me. Yea, the darkness hideth not from thee; but the night shineth as the day: the darkness and the light are both alike to thee. Psalm 139:11-12
God was omnipotent, omniscient, and omnipresent. For those not schooled in the omnis, God was all-powerful, all-knowing, and present everywhere.
In 2008, God lost control of my life as I began to reclaim it along with the personal responsibility that came with it. No more trusting God's providence or letting go and letting God. No more puppet strings or "trusting" God to work out everything in my life according to his purpose and plan. As I began to reorient my life according to fact and reason, I was forced to reinvestigate past claims of miracles, moments when God reached down and supernaturally kept me from harm or death. I concluded that every God sighting in my life but one could be explained through natural means. All the supposed answered prayers were really Bruce or some other Christian answering the prayer.
None of us knows how our life will be beyond the next breath. For all I know, this could be the last blog post I write. The Bible is right when it says:
Boast not thyself of to morrow; for thou knowest not what a day may bring forth. Proverbs 27:1
No one knows what tomorrow will be like. We can plan for the future, but we have no promise that things will work out for us. Life is crapshoot. Live to your 60s and you will realize you are lucky to have made it old age. The best any of us can do is make responsible decisions based on reason and probabilities and hope things work out for us.
Several years ago, Polly and I took a road trip to Ottoville, Fort Jennings, and Delphos. Like most of our trips, I took my camera equipment with me. As we were wandering around Delphos, we stumbled upon a lock from the era of the Miami and Erie canal. Getting down to the lock was a bit treacherous for me. I wanted to get as close as possible, so I gingerly walked down the concrete abutment to the lock. I didn't fall, slip, or trip. Lucky me, I thought.
After ten minutes or so, I was ready to return to the car. I had two paths I could take. I could retrace my steps or make a big step and little jump to ground level, Polly said she would give me a hand, so I chose the latter. Polly reached down, took my hand, and began to help me up. And then, our world went crazy. Polly couldn't pull me up completely, and I violently fell forward, knocking both of us to the ground. If my weight had been balanced slightly the other way, I would have no doubt gone careening down the concrete abutment into the canal. The fall would have likely killed me.
The good news? My cameras escaped damage, though one body does have a slight scrape. The hood on the lens kept it from being smashed. Polly ended up with bruised knees and I suffered a twisted ankle and hip and a nasty, bloody contusion on my left leg.
I know I was lucky. I should have retraced my steps. This was the safe and prudent choice. However, Polly was standing right there and she said she would help. Why not, right? She helps me out of the recliner and car all the time. What neither of us counted on was how difficult it is to pull up a 350-pound man. When Polly pulls me out of the car or the recliner, I help her. This time? I was a dead weight and I almost literally became so.
Lesson learned.
Several years ago, as we were eating lunch, our daughter with Down Syndrome began choking. Due to her disability, she has a thick tongue and can easily choke. This day was different. For the first time, she couldn't clear her throat. Polly administered the Heimlich maneuver three times before the food was dislodged. I was one second away from calling 911.
This scary circumstance reminded us that we need to pay careful attention to how our daughter eats her food. I talked to her about chewing her food, taking small bites, and not eating hurriedly. She was scared, we were scared, but we all lived to face another day. Our daughter could just as easily have died on our living room floor. Living in the rural area we do, we know that sometimes it is impossible to get quick emergency help. We were lucky, and we know it.
Every brush with death should cause us to reflect on why it happened. Were we culpable? Could we have made a better or different decision? Sometimes, shit happens.
Living is a dangerous proposition. Smart is the person who understands this and acts accordingly. Thinking that God has the whole world in his hands only leads to delusion and discouragement. God isn't coming to save the day. In 2015, a German airline pilot flew a plane into the ground, killing everyone on board. I am sure, mixed in with the screams, were pleas to God to stop the plane from hitting the ground. Prayer lost out to physics and everyone died.
How about you? How do you live your life? How do you determine risk? Have you ever escaped death after making a decision that should have ended your life? If you once believed in the sovereignty of God, how does a world without a God affect your decision-making process? Please share your thoughts in the comment section.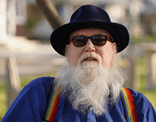 Bruce Gerencser, 65, lives in rural Northwest Ohio with his wife of 44 years. He and his wife have six grown children and thirteen grandchildren. Bruce pastored Evangelical churches for twenty-five years in Ohio, Texas, and Michigan. Bruce left the ministry in 2005, and in 2008 he left Christianity. Bruce is now a humanist and an atheist.
Connect with me on social media:
You can email Bruce via the Contact Form.
Your comments are welcome and appreciated. All first-time comments are moderated. Please read the commenting rules before commenting.